Set in Barcelona's Casa Codina, a grand modernist building built in 1898, the new Joyería RABAT boutique lies over six floors and lays claim to the city's largest jewellery collection. A beautifully considered and extravagant space, no detail has been left to chance in the creation of the luxury shopping destination, least of all, the outdoors.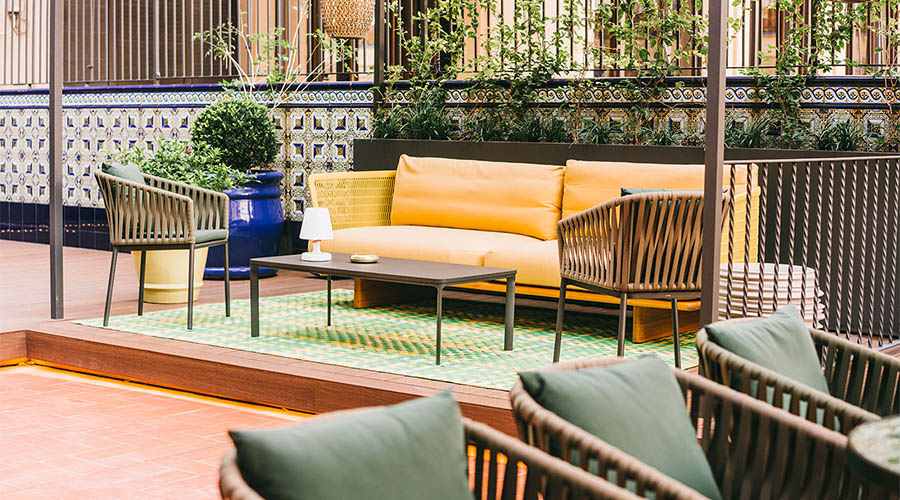 Lying on the first floor of the exquisite building, the 300-square-metre garden terrace borrows inspiration from around the world. Adorned with hanging wooden lights, generous splashes of colour and a well-curated selection of outdoor furniture from Spain's renowned brand, Kettal, the resulting atmosphere is warm and inviting. It is the kind of space you desire for your own home; a luxurious haven where shoppers and guests can pause for a moment to enjoy a morning coffee or frosty cerveza as the sun goes down.
To embrace the Rabat aesthetic, you can discover Kettal's outdoor collections at Studio Italia. With a new shipment having just arrived, including the sofa and chairs seen here, stop by now to experience the full line. 
25 Nugent Street
Grafton
(09) 523 2105