Inspired by concrete bunkers that were dug into the cliffs surrounding Auckland's harbour before the war, Hobson Bay House is a striking example of contemporary minimalism. Thoughtfully positioned to maximise the property's uninhibited views out across the ocean, the largely concrete structure is beautifully austere.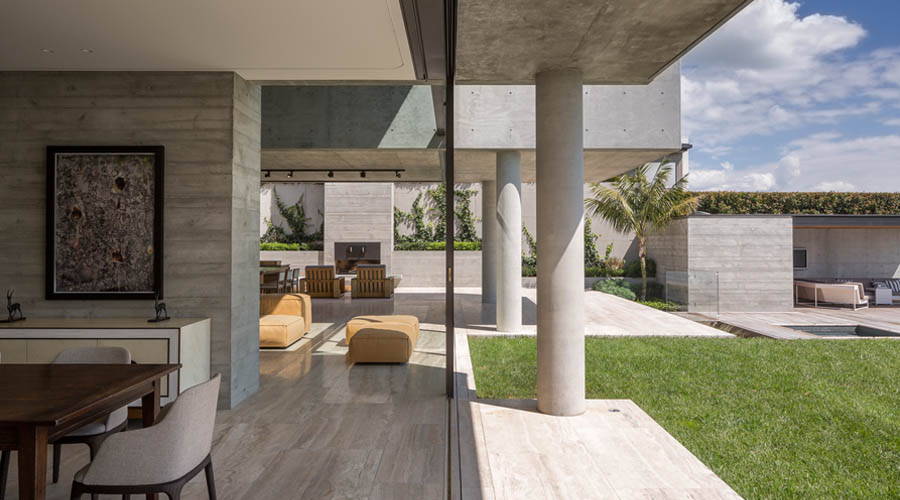 Inside, the concrete is complemented by a rich use of natural materials like stone, wood and leather furnishings.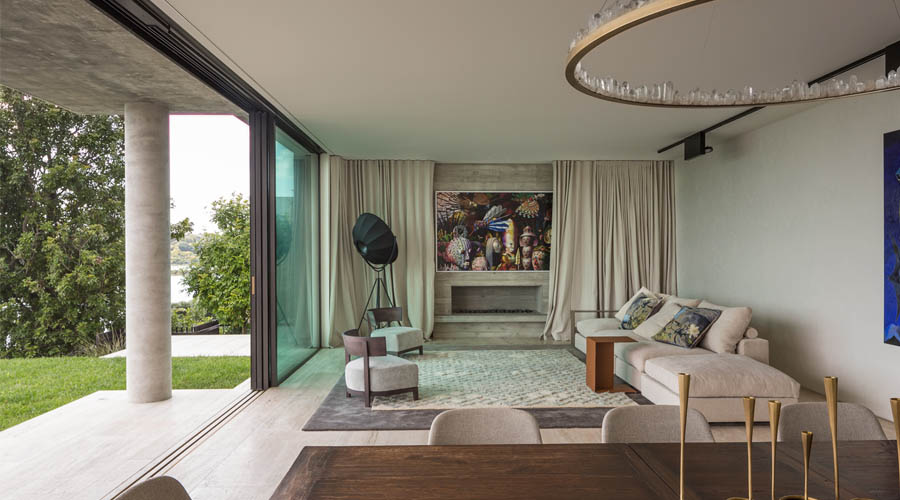 A rather pared-back palette, the home is saved from becoming too dark thanks to the client's bold art collection, generous windows and circular skylights that puncture any would-be dim corners of the home.
Resisting the urge to overdress the space, it is the architecture that tends to draw focus, with the steel-framed airbridge being one such brilliant inclusion.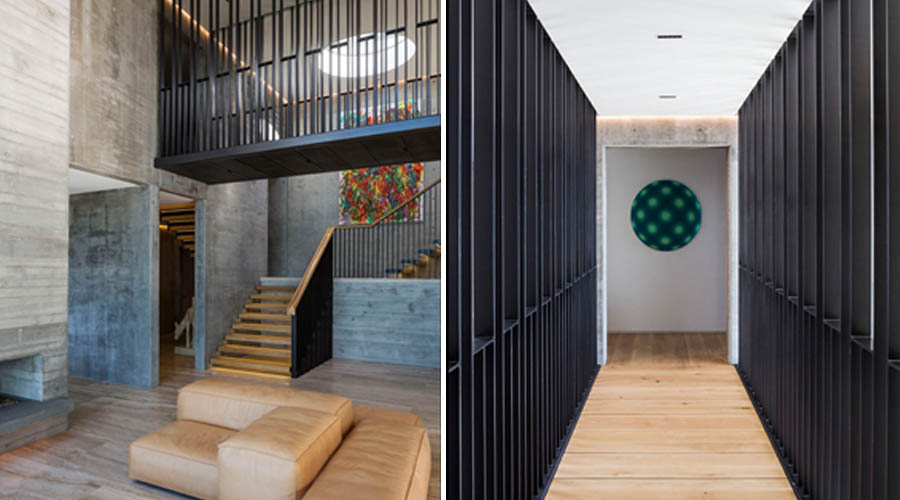 Perfecting the art of indoor-outdoor flow, the living areas all lie on the home's lower level and open out to the considered terraces, gardens and pool. Conceptualised and designed by Julian Guthrie Architects, Hobson Bay House is a space to be enjoyed.