Stones and crystals have long been lauded for their health-augmenting qualities, so it comes as no surprise that they're making their way into our bathing routine. You could say that it all started with Yalong Bay's pink bathtub that made the Internet swoon. Rendered entirely of vitreous pink onyx, its unique appearance was arguably second only to the perceived benefits of bathing in such an object. Said to soothe nervousness, anger and resentment, and aid in meditation and reflection, one was left to wonder why stone baths weren't more commonplace.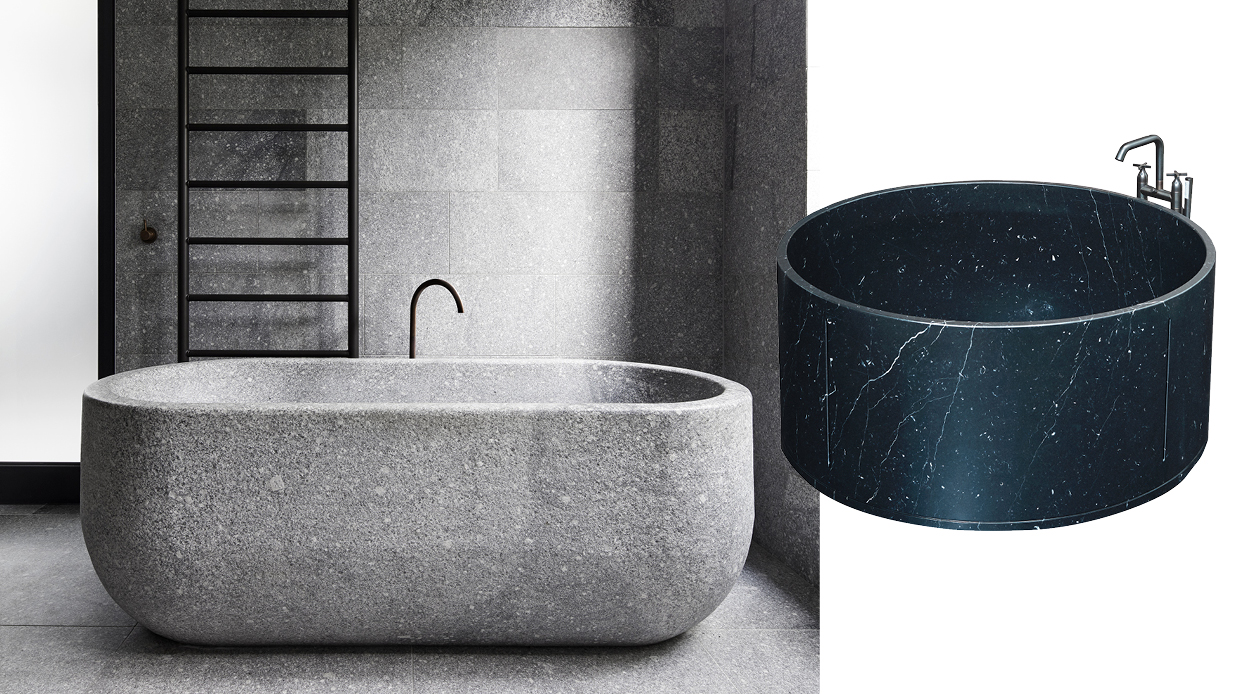 Now a fully fledged trend is positing mineral-rich materials as pivotal to the act of bathing. Whether cladding the exterior of a porcelain enamelled tub or constructing one entirely from marble, crystal, onyx or stone, all their glorious grains and idiosyncrasies are being employed as a bather's new best friend.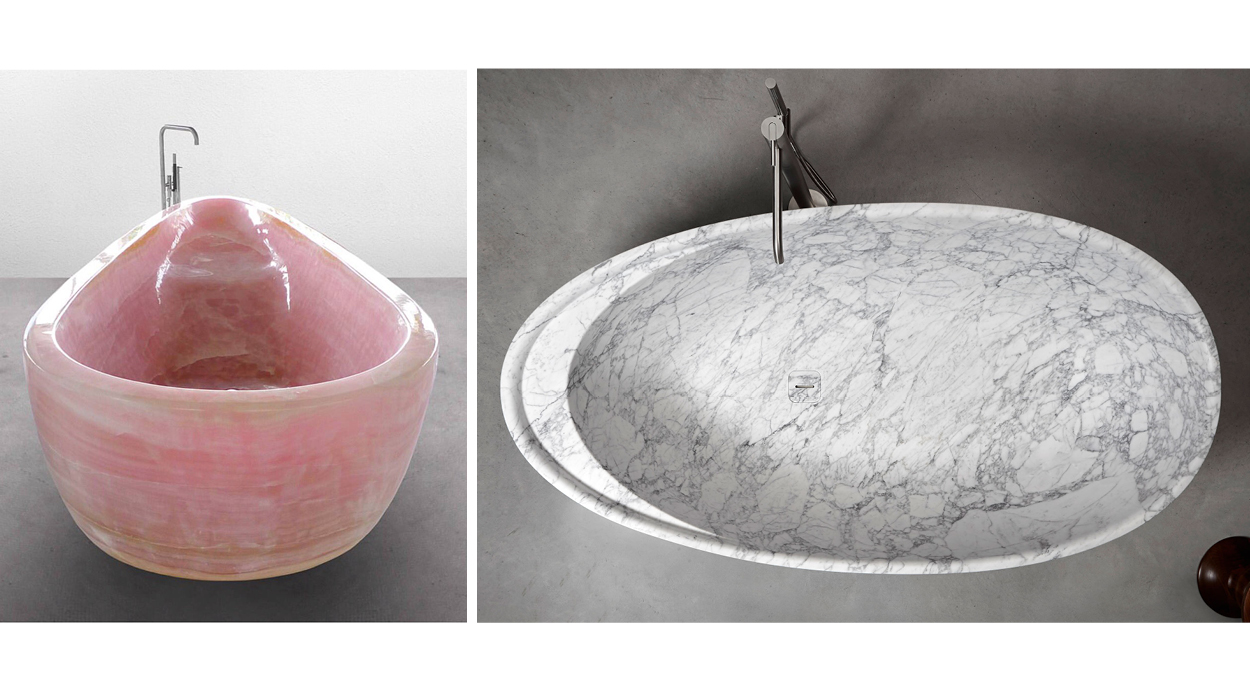 Decus Interiors used crema violet onyx in a Woollahra House (top image) to impose a point of difference in the typically white-washed ablutions area. Where marble and stone are not uncommon, using them to create a unique focal point with a contemporary twist can be the difference between a good and a great bathroom.