Uniting elements of old-world architecture with an unequivocally modern feel, the St Vincents Place residence exists to both complement and contradict itself. Located in the inner-city Melbourne suburb of Albert Park and boasting a Victorian heritage facade that gives way to a concrete and stone extension, it is a home that is at once timeless and very much a product of its time, where traditionally opposing ideas can coexist in harmony.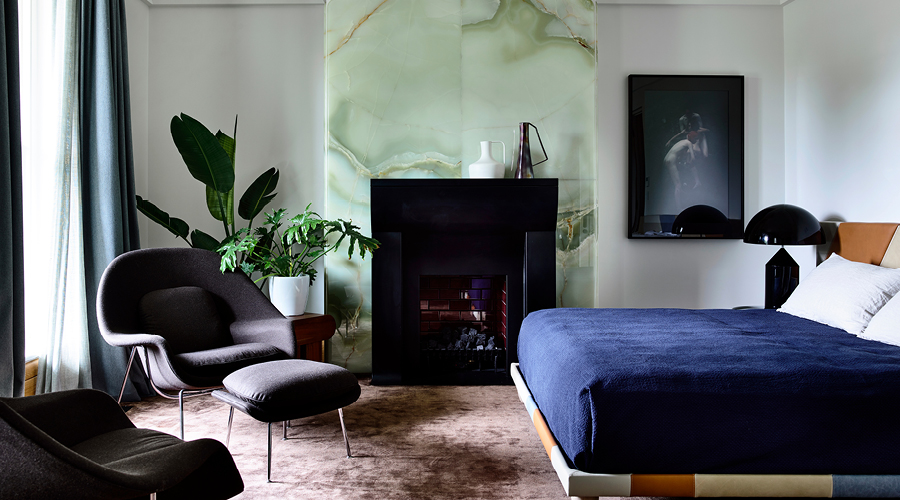 With a colour palette that spotlights deep hues of blue and green, offset by warm tones of brown and chestnut from the liberal use of timber, the house's curved cornices, arched doorways and custom steel fireplaces speak to its affiliation with the architecture of the past. B.E Architecture, who carried out the project, has, however, anchored its design in the present with a savvy use of contemporary art, sculptural furnishings and considered detailing.
The transparent coffee table that sits as the centrepiece of the richly furnished living room uses books as an integral part of its design as if commenting on the importance of literature and history that is at the heart of this project's design ethos.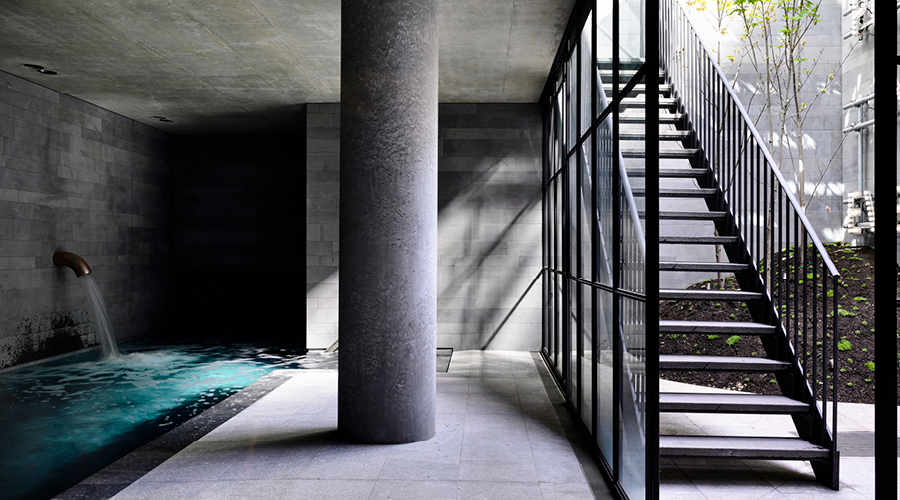 The natural light that floods generously through the home's steel-framed windows acts as the perfect counterbalance to the interior's luxurious furnishings and concrete accents, imbuing each space with a necessary lightness. And while this is a house that combines contrasting design ideas, everything has an equal and opposite component, ensuring the spaces remain beautifully balanced. The green tones of the sumptuous, velvet sofa are reflected in the strategically placed indoor plants, while the various shades of navy used for curtains, beds and sofas tie the rooms together and reflect the azure waters of the underground pool and rooftop spa. Nothing feels left to chance.
This is a home that revels in the tension between old and new. It is both inviting and aloof, eminently warm and undeniably cool, and manages to somehow reconcile its dual nature to still feel like a well-realised home. Sitting somewhere between a homage to the past and a glimpse into the future, this house is bridging the cultural gap between historical significance and modern progress, and heralding the dawn of a new architectural code.