Often, when it comes to decorating a new home, we turn to one specific style. Modern, minimalist, industrial, mid-century, traditional or Scandinavian, we find our lane and stick to it. As this apartment so elegantly demonstrates, however, there is much to be gained from fusing trends. In this case — classic meets contemporary.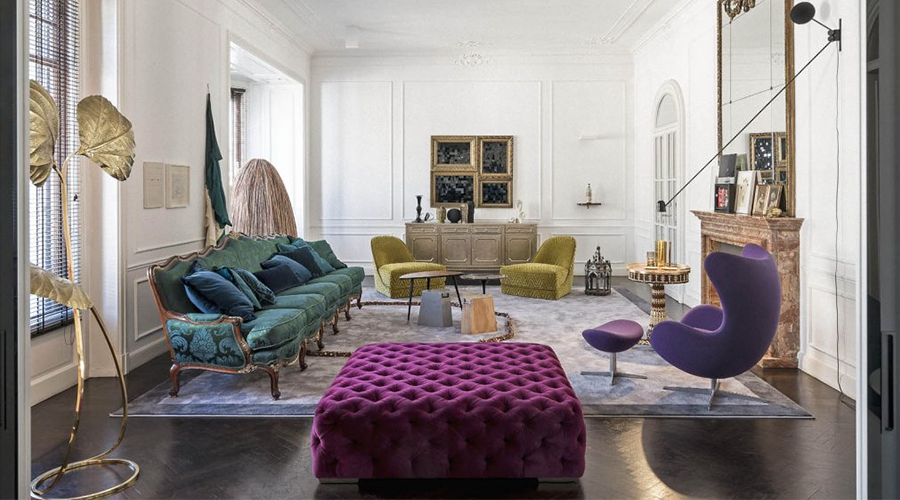 With neutral white walls and deep brown parquet flooring, the high-ceilinged space provides a beautiful blank canvas that has been brought to life by the objects, furniture and art within. In the sitting room, a plush purple ottoman by Angelo Cappellini introduces a timeless sense of elegance, while a pair of playful green armchairs (by the same luxury brand) and feature lighting gives a nod to the now.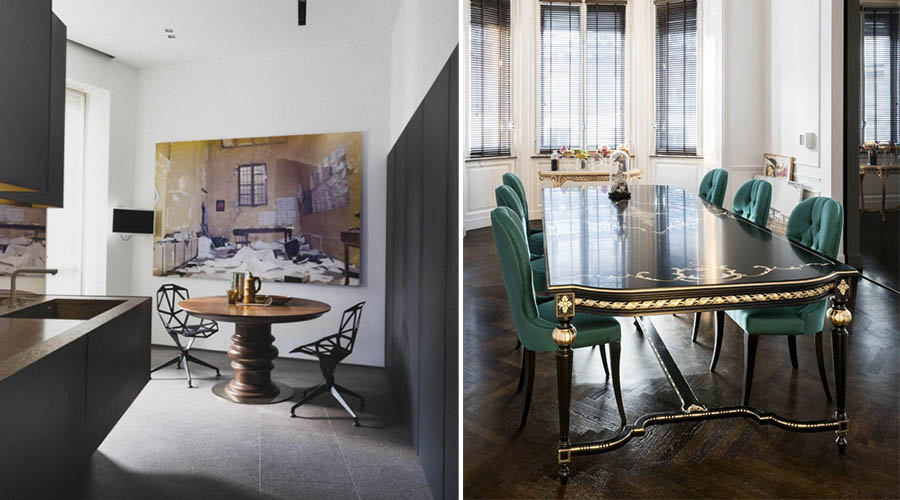 In the dining room, a traditional aesthetic takes hold, while just through in the kitchen, a cleverly constructed single-legged table holds pride of place, complemented by two modern geometric chairs. Toying with the opposites of contemporary and classic throughout the home, the apartment proves that our interiors needn't be one or the other.
These Angelo Cappellini pieces and many others from the new, Nuance collection, are available now at Sarsfield Brooke.
Sarsfield Brooke
155-165 The Strand
Parnell
(09) 377 1502