Born of a collaboration between husband and wife, Mr & Mrs Ward creates beautifully bespoke, made in New Zealand cabinetry. Janice's contemporary aesthetic meets Julian's innovative sensibilities and practical approach to forge pieces that are both distinct looking and inherently functional.
Seeking to expand their collections beyond TV cabinets and wardrobes, they consulted the experts at Robertson Bathware to help them design pieces that would meet the high standards required for any well-finished family or commercial bathroom. The resulting vanities and cabinets are not only contemporary and unique but sit as the perfect pairing against Robertson's basins, faucets and fixtures — working to highlight the most appealing parts of their design.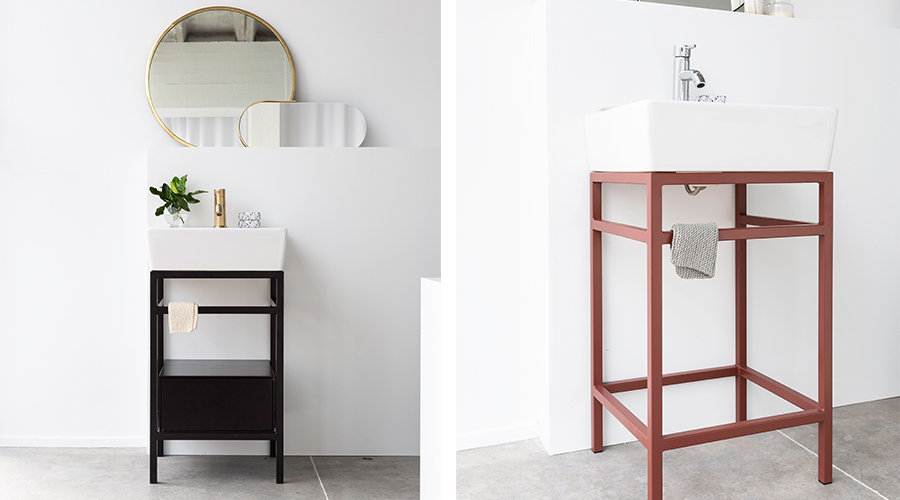 Considering the amount of time we spend in them, our bathroom interior choices should be as considered as those for our living and bedrooms. With a focus on clean lines, natural materials and creating truly one-off pieces for their clients, Mr & Mrs Ward's foray into bathroom furniture is arguably the most elegant way to show off Robertson's cutting-edge design.