Casting aside neutral palettes and opting for bolder, darker shades instead, creates a daring and dramatic interior that exudes refined sophistication while remaining cosy and approachable. Whether you opt for a feature wall or choose to go full force, as seen in this home by Arent&Pyke (above), be sure to consult the colour experts at Resene to help you achieve the perfect balance of mood and dimension.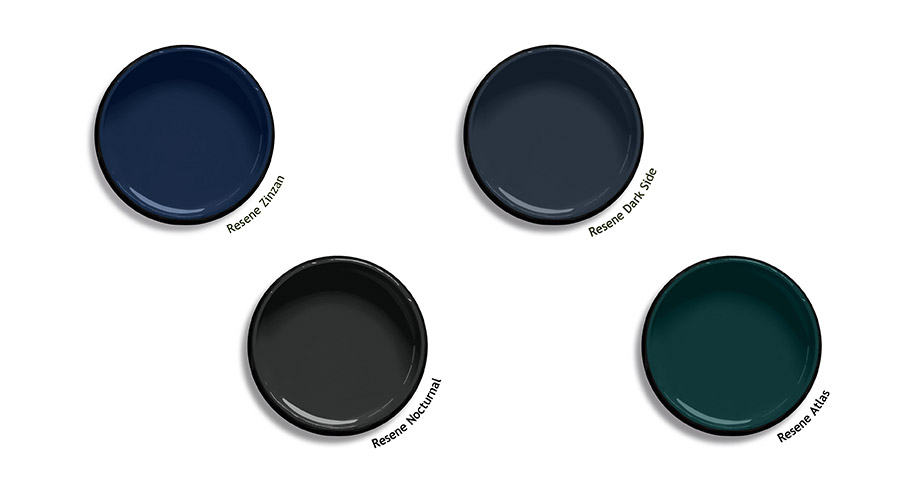 Resene Dark Side
Create a cosy den with Resene Dark Side, a dusky deep blue with grey undertones that keep things on the cool side.
Resene Nocturnal
If you want to minimise the blue but keep the mood, Resene Nocturnal will lower the tone in the best way.
Resene Zinzan
The perfect shade for those who are ready to commit to colour, Resene Zinzan is set to give you a good case of the blues.
Resene Atlas
Encouraging us to go green, Resene Atlas is a decidedly verdant blue for those who want a chic point of difference.