A situation we feel shouldn't only be reserved for a Balinese holiday or some fantasy island getaway, an outdoor shower is both perfect for the imminent warmer climes and a way of making the most of your picturesque surroundings. Making these dreams a reality and doing so in fine style is designers' Ludovica and Roberto Palomba's collaboration with Italian bathroom experts Zucchetti. Kos.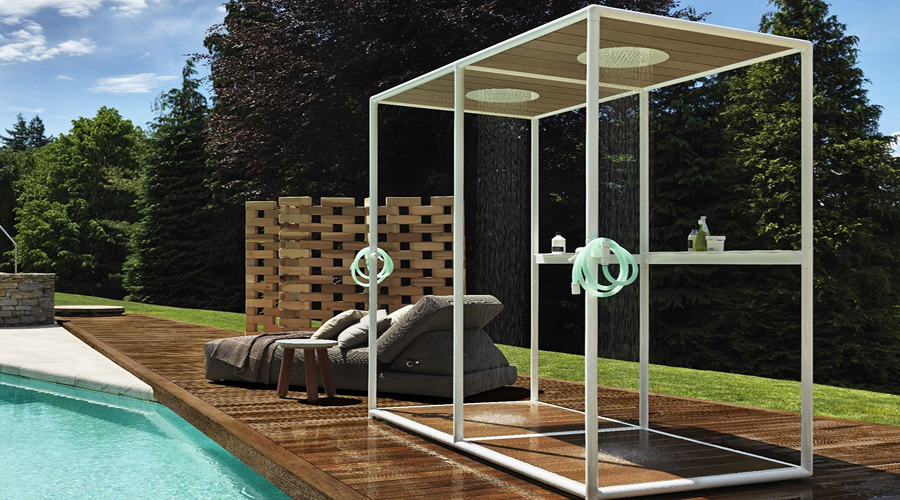 The Wazebo is a unique outdoor shower that sits inside its own mini pavilion. Confined within a striking metal framework, the luxurious space features slatted wooden floors and two large 40cm diameter rainfall showerheads that provide a relaxing stream of water.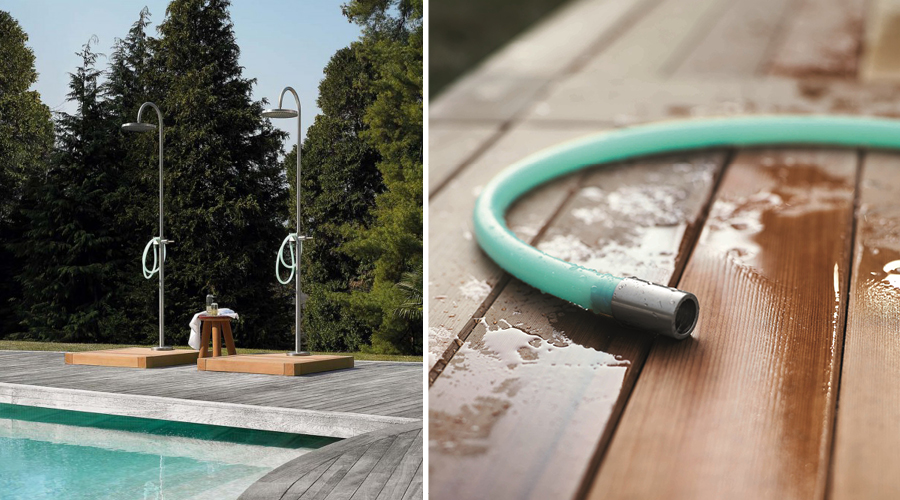 For a more subtle aesthetic to your alfresco landscape, the free-standing Zucchetti outdoor shower sits atop a wooden platform and seamlessly blends into any environment. Simple to install and ready to be positioned on a wide variety of surfaces, both the Wazebo and the standalone Zucchetti outdoor shower gracefully unite one's daily ritual with nature.
Both styles are available locally via Robertson.