As the place we spend mornings and evenings brushing our teeth, washing our faces and undertaking most of our daily rituals, the bathroom is one of the most frequented rooms in the home. Accordingly, its interior demands a touch more consideration than a simple 'which showerhead do I want?'. Unfortunately, that isn't always the case. Call it a collective lack of awareness or a habit of leaving the bathroom until last, but too often we opt purely for function over form.
Reminding us that actually, we can have both, Australian brand Parisi is injecting simple luxury into our bathrooms via its line up of pared-back, elegant bathroom essentials, including this Pure Frame Cabinet (available locally from Robertson).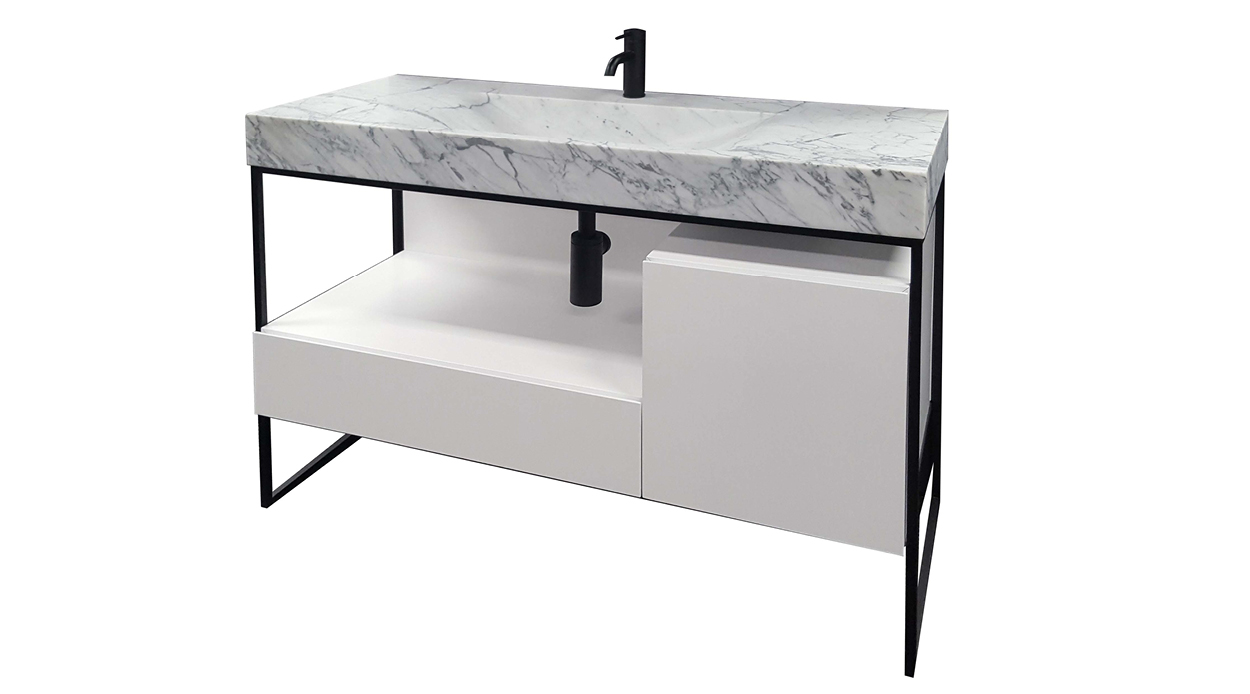 Complete with a solid marble washbasin, black industrial-style frame and white, multi-wood joinery, this piece is a beautiful example of contemporary, minimalist design. Balancing precision and practicality, its sophisticated presence is guaranteed to elevate your bathroom to the heights it deserves.