It was a single object that was given to the designer by their client which served as the inspiration for this project — a 17th-century lithograph of five little fish swimming, Marvels Of Things Created and Miraculous Aspects Of Things Existing. The request was, in a way, for a home with imagination and whimsy, but moreover, something that exuded calm.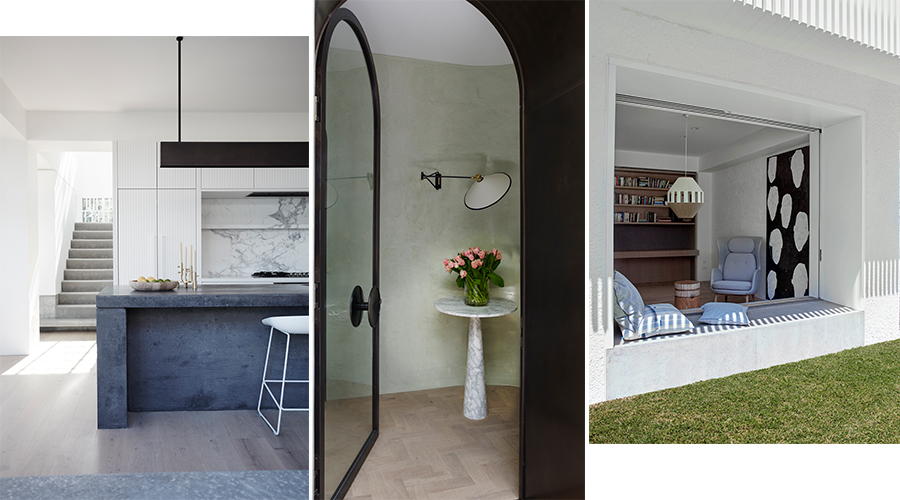 The sophisticated Sydney address is the work of Paddington-based firm Madeleine Blanchfield Architects, who refurbished the existing 1950s home in the Eastern suburbs so that it succumbed to the lifestyle needs of a young family of five.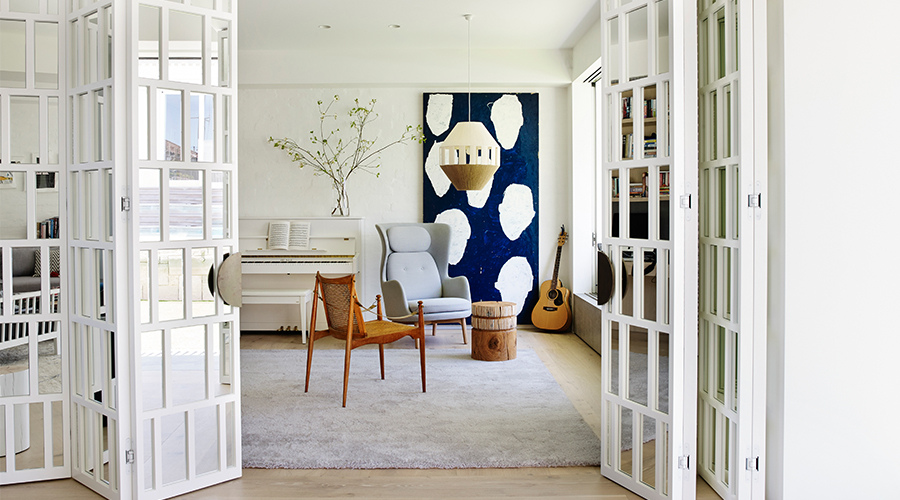 The inevitable inhabitants wanted to invert the darker, disconnected parts of the south-facing home so that the result was a bright, breezy and cohesive residence. In order to achieve as much, the architects gutted the entire structure, enlarging windows and tearing down walls in order to flood the space with light — the only vestiges of the former home being the structural columns and beams.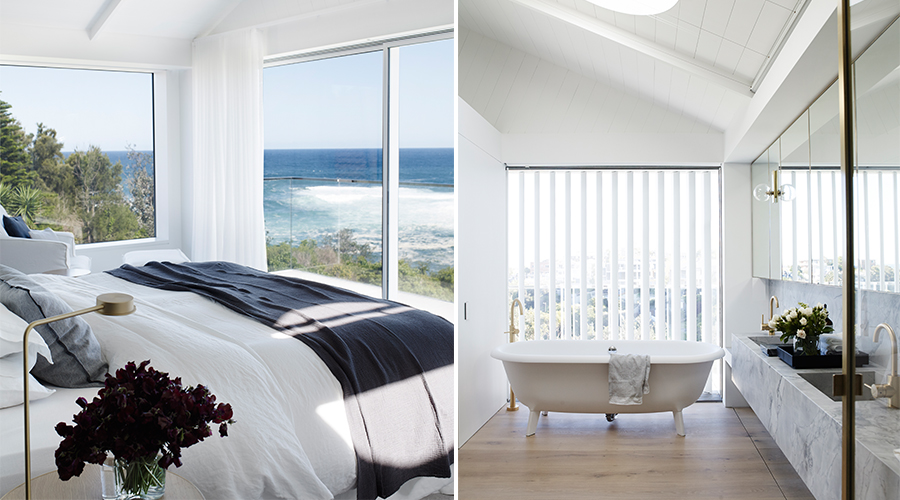 Removing the walls, however, posed the same problem faced by many modern homes — where to hang the art. Hence, art became intrinsic to the architectural process. By working with the very best craftspeople, the interior architects were able to ingrain art in wallpapers, courtyard-design, spiral staircases and openings.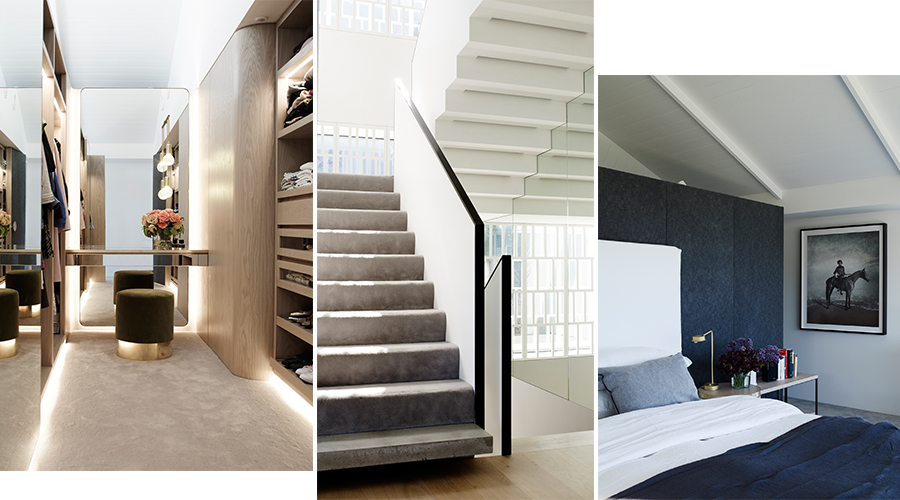 Almost everything from the lights, metal basins and solid marble consoles, right down to the four-metre-long dining table made from a single tree, was specifically designed and hand-made. The overall effect is almost that of a holiday home, a sentiment exacerbated by the fact that the residence is only a stone's throw from the beach.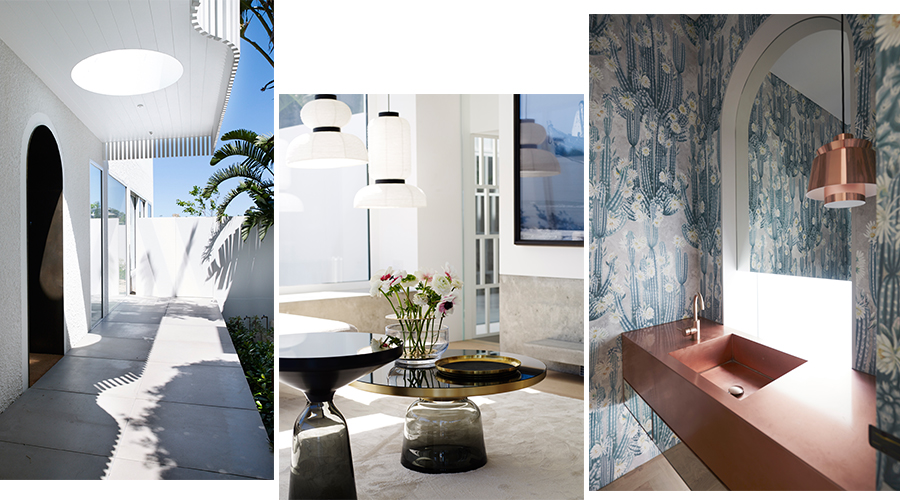 By treating the house, its owners and its contents as a whole, the architects forged a home that suited the family perfectly, telling the story of their life, enshrining their favourite objects, and creating a stage for everything that is to come.