Situated atop a ridge in Southern California, the fact that this stunning home was built for a violinist somehow explains its classicism and serenity. The underlying concept was for a place where he/she would be able to host private performances. Thus the Oak Pass House came to be — a feat of contemporary architecture designed by Los Angeles-based architects Walker Workshop.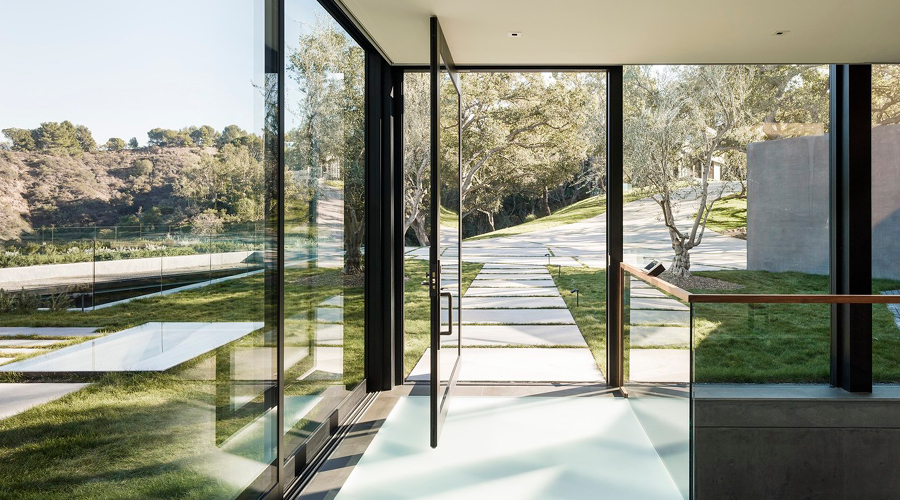 The project essentially involved taking "a hillside apart and putting it back together," according to the architect, to create the subterranean base of this house which is topped with glass-walled living spaces and an infinity pool. The generous dimensions were achieved by submerging the lower storey containing the bedrooms into the ground and covering them with a planted roof, including herbs that are accessible from the kitchen.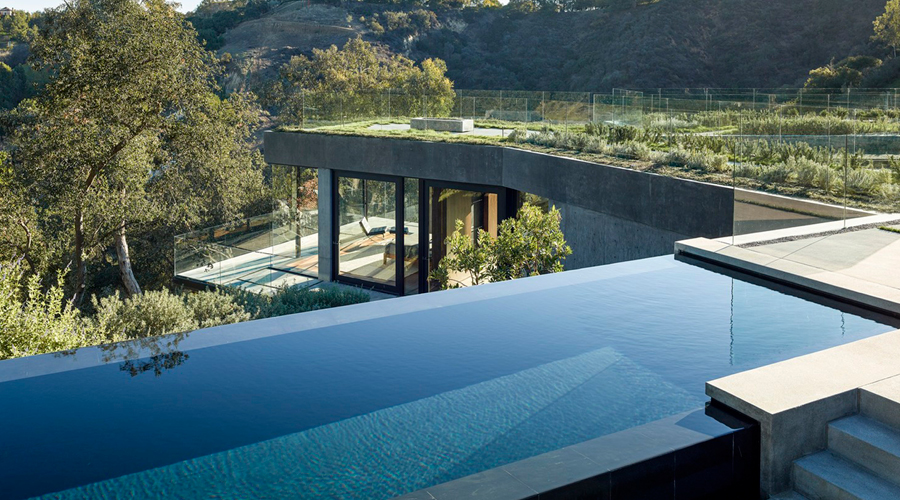 Sewn the house into the hillside as if to make it seem smaller and less imposing, the site's natural features — including over 130 protected oak trees — dictated a home that wouldn't over bear its precious surroundings.