Demonstrating the same impeccable taste in architecture as she does her work, Natalie Portman's vacation home is a striking testament to modern design. A steel, glass and concrete wonder from famed American/Canadian architect Barton Meyers, the four-bedroom, five-bathroom home sits high in the hills above Santa Barbara.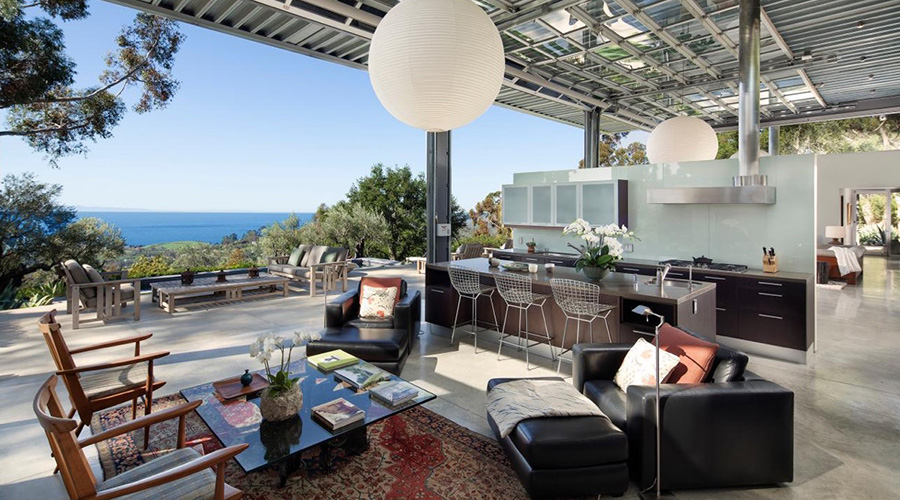 Positioned to make the most of the sprawling sea views, the cliffside retreat's most brilliant feature is its ability to completely open up to the outdoors via a retractable garage door-esque window front.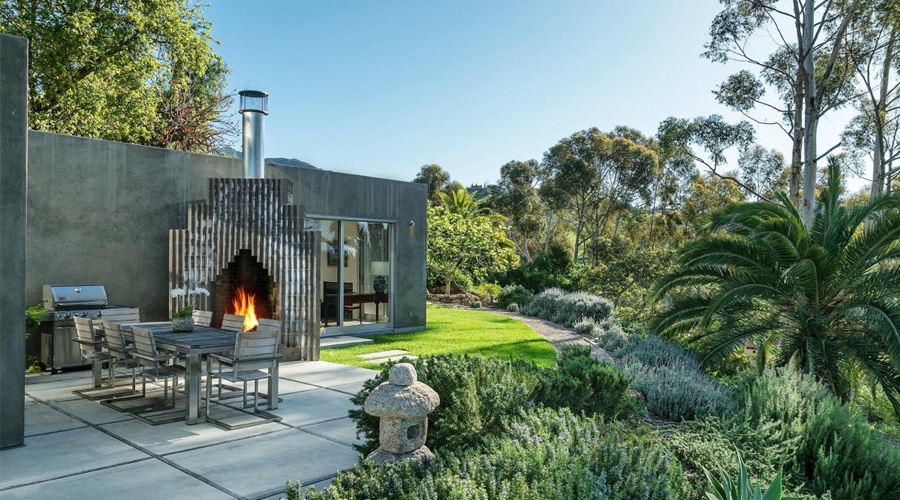 The bedrooms are afforded the same sprawling views, but with the privacy one desires from their sleeping quarters, while a cosy library down the far end of the house is a tranquil place to escape it all.
A sleek, contemporary home that complements the landscape, the place is understated luxury at its finest.