Showcasing seamless living and entertaining areas, The Wolseley Residence is a spectacular example of a stylish and modern family home.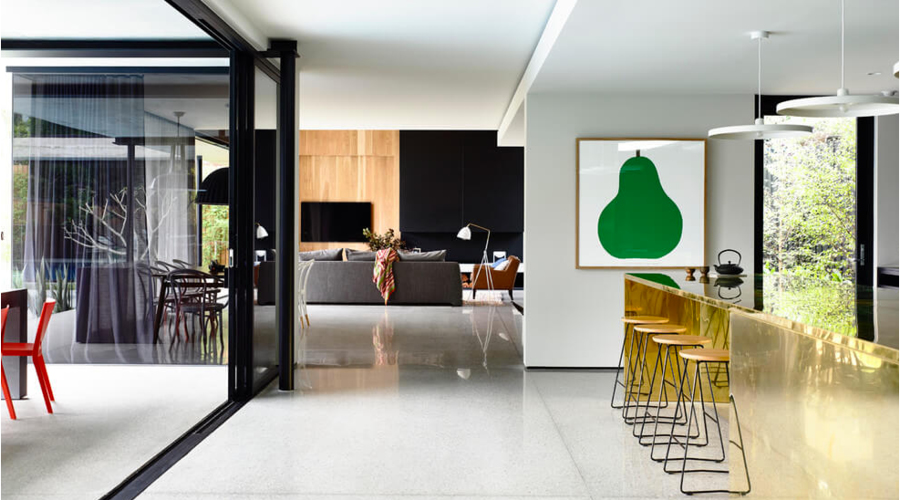 The residence was designed and built by Mckimm architects who were briefed to focus on establishing well-considered areas for a family of five, while still ensuring there were ample areas for entertaining.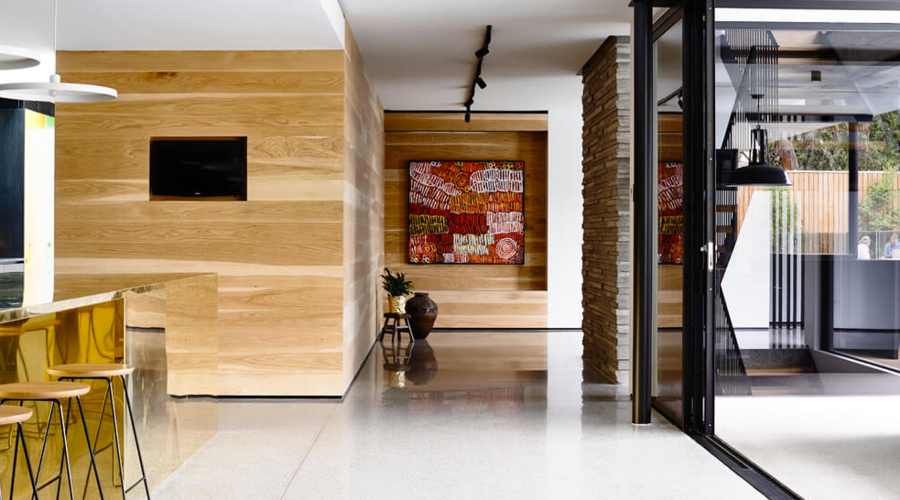 The architects achieved both mandates through clever zoning, offering pockets of welcoming social areas, whilst maintaining a family-friendly environment.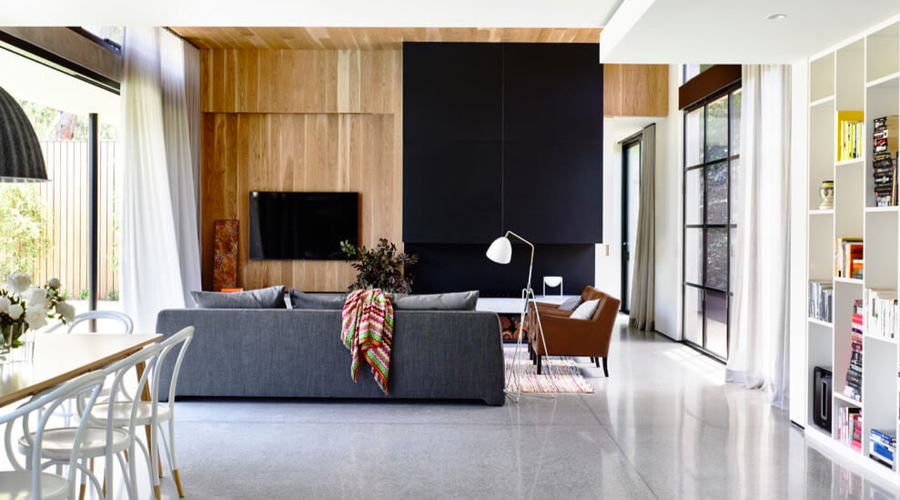 The simple L shaped structure has a northwest orientation, allowing for sublime sun exposure and stunning views from all outlooks.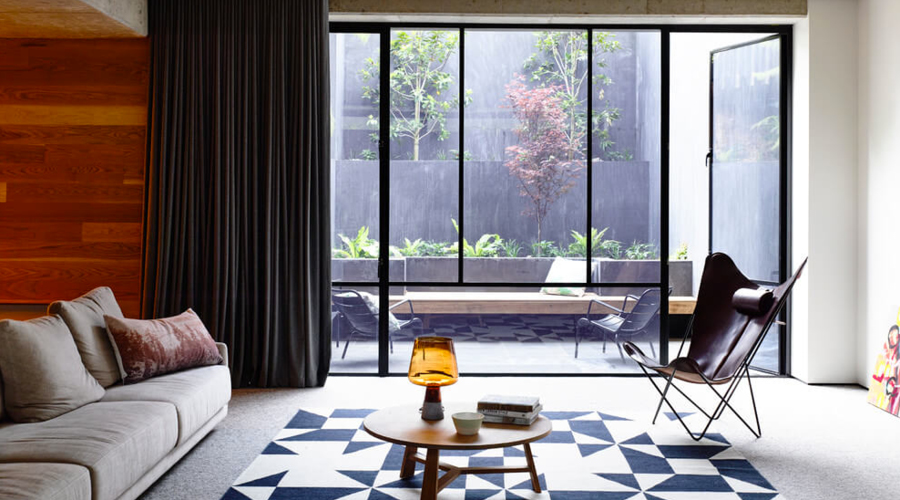 The distinct contemporary aesthetic is achieved through the choice of interior elements, which embraces concrete as the prevailing material.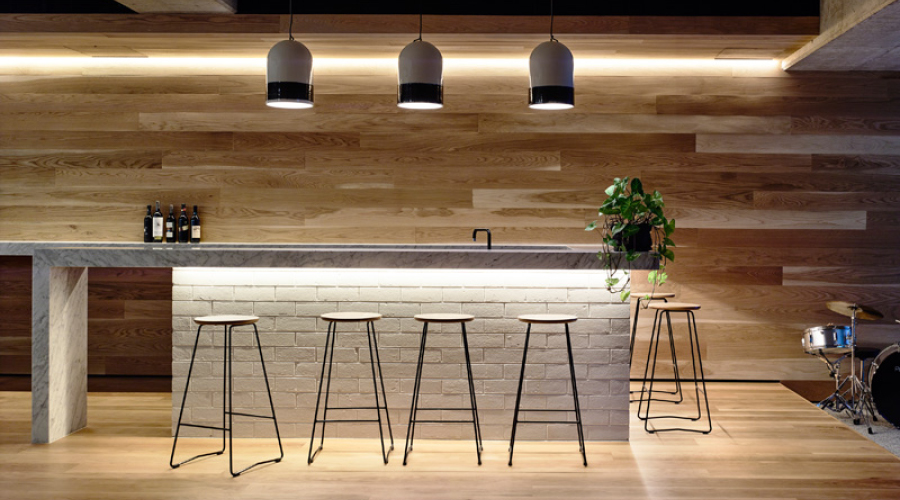 This creates a textured environment while incorporating warmth through American oak cladding on the walls and ceilings, which successfully counteract the coolness of stone, steel and glass.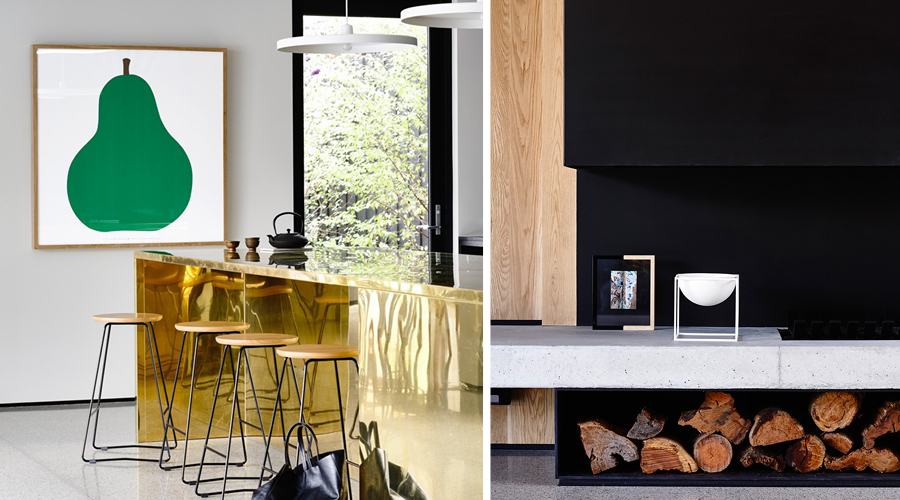 The changes in materiality and ceiling heights correspond to the living area, allowing for more intimate areas to form.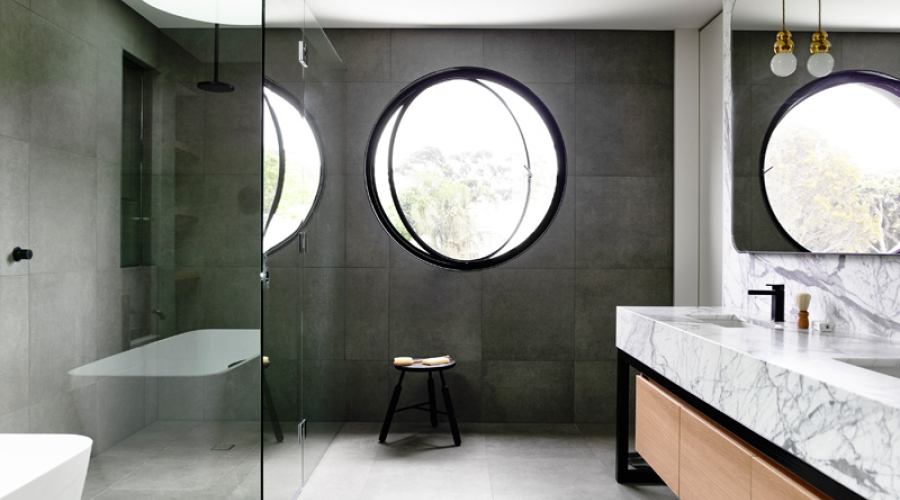 Intricate details are instilled by artistic finishes including the eye-catching mural by Melbourne artist Lucas Grogan, that challenges the precise and unadorned lines that this home boasts.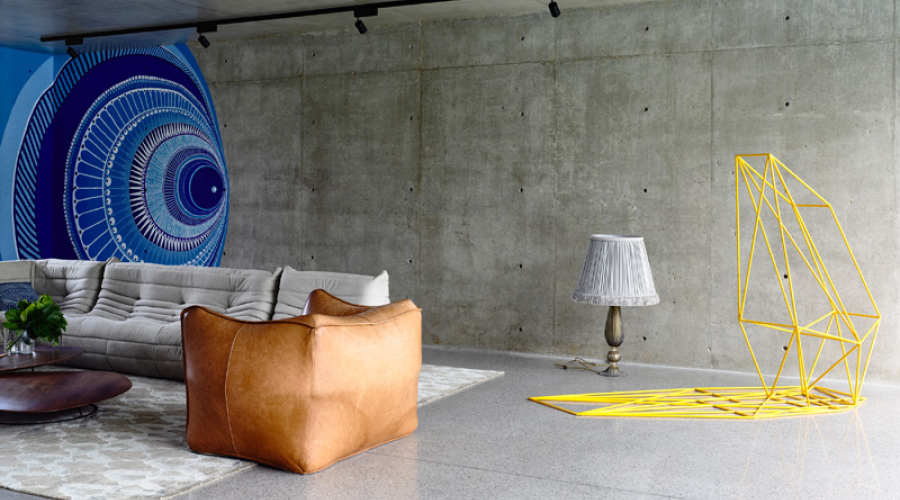 By using pops of colour and cosy lived-in-looking design pieces, which is balanced against the concrete throughout, the home is sleek, yet perfect for a family.
This inner city residence provides an oasis of calm and respite for a large family of five.