LeBron James A.K.A. King James A.K.A. The L-Train is one of the most well-known and respected figures in the American NBA. Having proved himself an irreplaceable asset for the Cleveland Cavaliers it's no wonder his skills with a basketball have rewarded him an astronomical career and the ability to purchase houses such as this, a sprawling $23 million number in Los Angeles. Boasting eight bedrooms and 11 bathrooms, a ventilated cigar room, home cinema, wine cellar, spa, car gallery and state of the art gym, it is a study in opulent, contemporary elegance. And while the double-digit bathroom count might be a bit OTT (surely one can have a toilet too many), these are the design take-outs we want to emulate in our own homes.
1. Tonal Walls
Demonstrating the sophisticated edge a dark colour lends to a room, James' study proves that deep green, while it sounds niche, is a colour we should all be using on our walls tout de suite. It's a more refined alternative to black and allows a stunning contrast to the too-often overused white.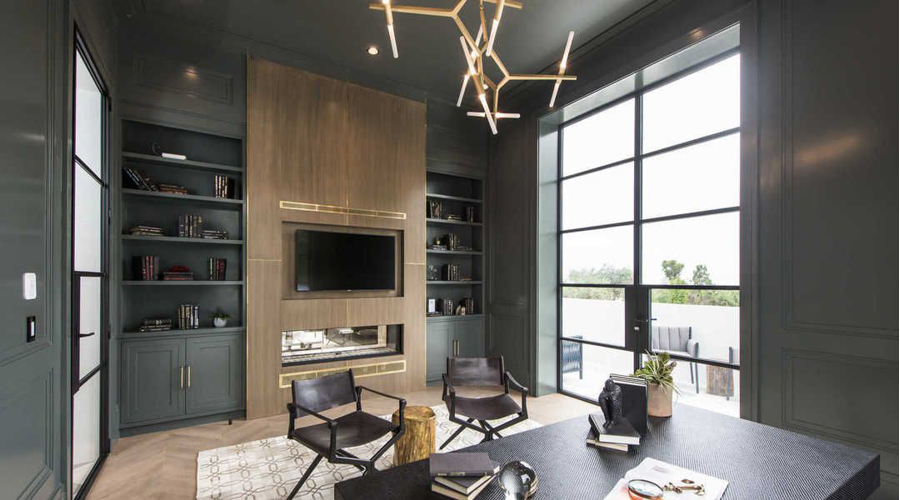 2. When it comes to art…go big
The bold use of artwork throughout James' home stands out from the overarching neutral tones by employing intriguing colours and textures and always taking up at least one whole wall. Every single piece has something to say and refuses to be relegated to the background.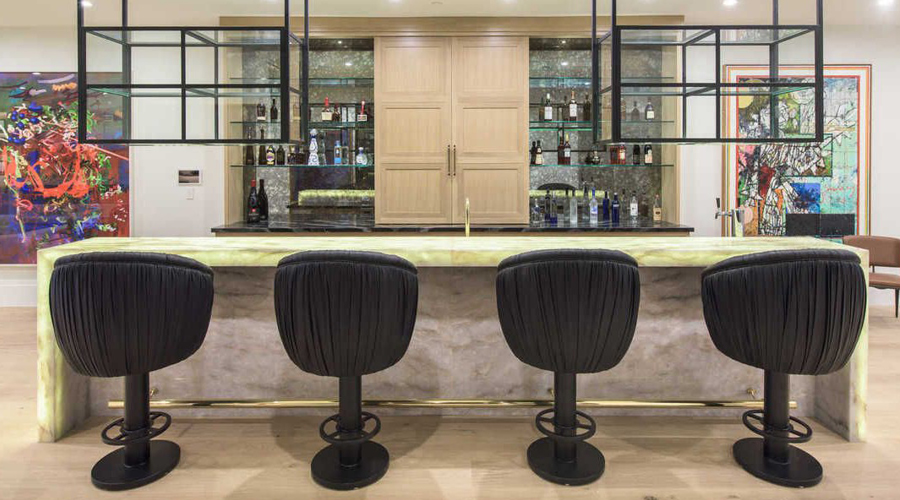 3. Parquet floors
These patterned, wooden floors are becoming more and more common in curated homes — and for good reason. They lend a certain finesse to the overall look of a house and, in lighter tones, raise the mood to feel more open and bright.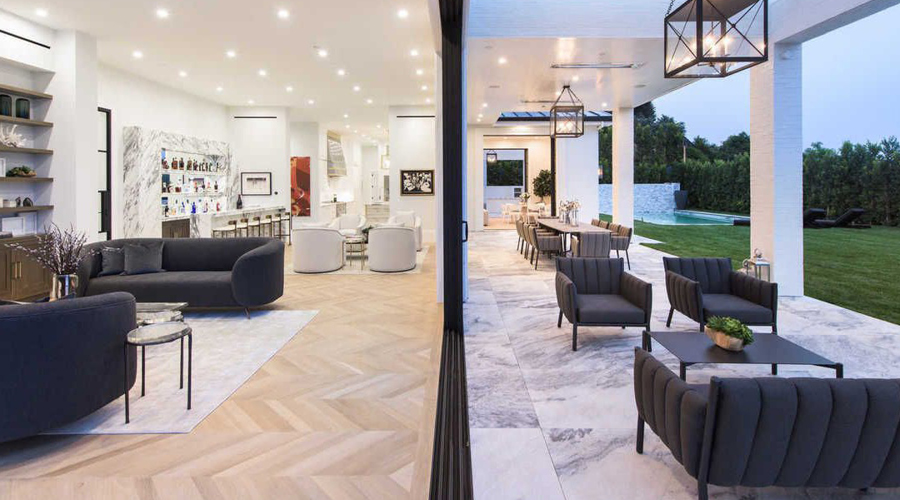 4. Chair comfort is crucial
If there's one thing we can tell from the various chairs used in LeBron's home, it's that comfort and style do not have to be mutually exclusive, especially when it comes to the notoriously hard-to-get-right bar stool. Plush and chic can go hand in hand if you know where to look — and your back will thank you later.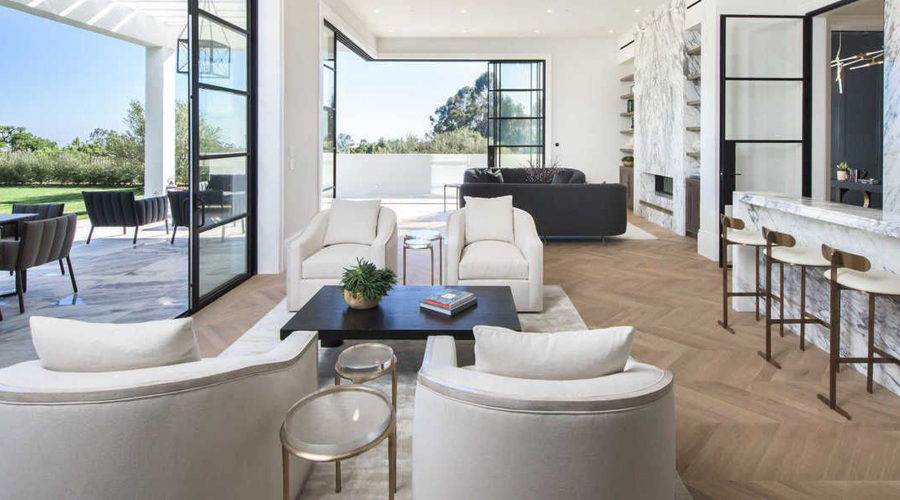 5. Consistency, consistency, consistency
A mistake often made is when conflicting aesthetics converge in one interior, resulting in a veritable hodge-podge of textures, tones and mismatched designer pieces. Note how white marble reoccurs through James' whole house, and brassy-gold and steel accents are used to hold the rooms together. Tones don't deviate too far from grey, off-white and black but when they do, they are purposeful and make a necessary statement.