As summer slips mournfully through our fingers, we near the time when staying in becomes the new going out. With this comes the excuse for an interior update, something that creates new found love for our nests without the hassle of an entire makeover.
Leading Australian furniture brand King Living's elegant new furnishings are just the ticket, timeless and minimalist in a glossy dark timber, they are the perfect addition to warm one's home. An extension to the brand's previous Aspen Dining range, the sleek new sideboard — and its collection accompaniments — sticks to the minimalist aesthetic so well championed by its predecessors. The one-of-two-ways dark wood cupboard, configured in either two doors or four, incorporates clean, elegant stylings with the utmost practicality.
Fabricated in a luxurious intertwining of solid ash and walnut wood — chosen specifically for the warmth and beauty of their dark hues — each piece of Aspen's freshly extended collection is simplistic enough to work just as well as a stand-alone as they do when blended harmoniously together. And while we recommended the sideboard as an interior elevator, you would be forgiven for opting for an additional piece or two.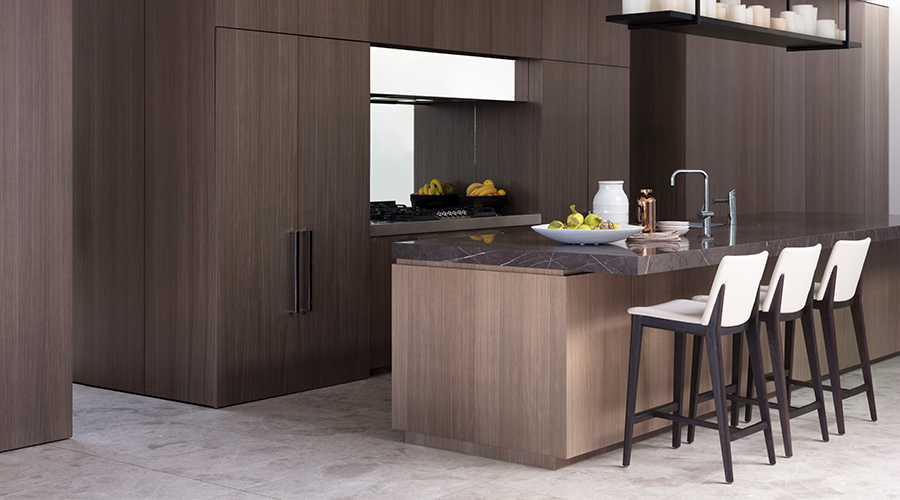 The sophisticated ivory hue of the barstool seats offset the darkness of the timber, making for a timeless furnishing that is still powerful enough to remain the focal point of any room. The Aspen coffee table is much of the same — a sleek rectangular table fitted with a slim, barely noticeable drawer. The centrepiece is capable of elevating a room despite its simplicity and practicality.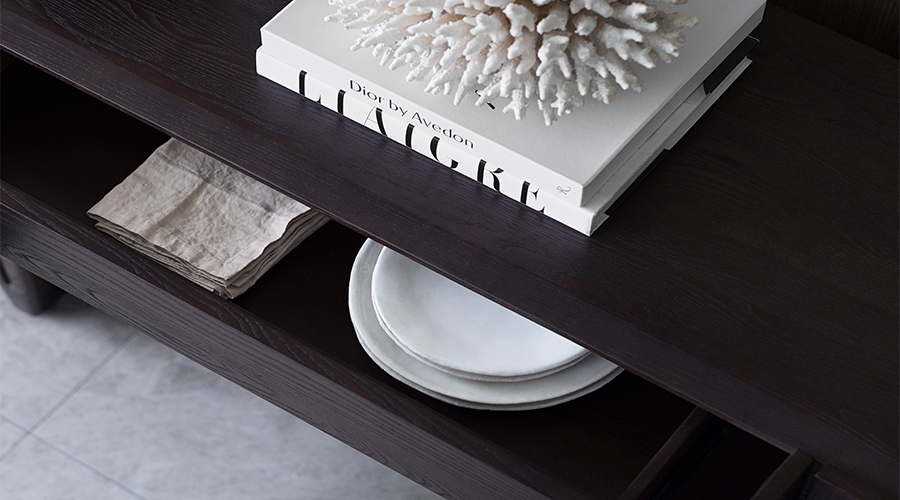 With the warmth and character that this collection brings to our interiors, we're craving days spent indoors even before winter gets into full swing. For a full look at the extended King Living collection, click here.
King Living
535 Parnell Rd
Parnell
Auckland