A defunct railroad turned lush tropical strip serves as the backdrop of this contemporary home in Singapore. Located in one of the city's well-heeled enclaves, the KAP-House by ONG&ONG Pte Ltd resides on land that was once the sprawling garden of a classic colonial bungalow.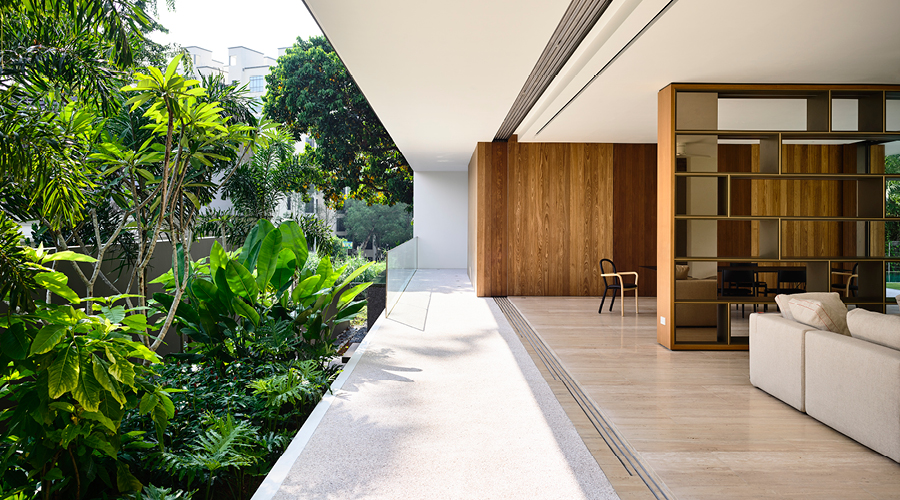 The home was imagined as a paradigm of modern tropical living, sitting quietly behind wild grassland that grows from the remains of the old Malayan Railway.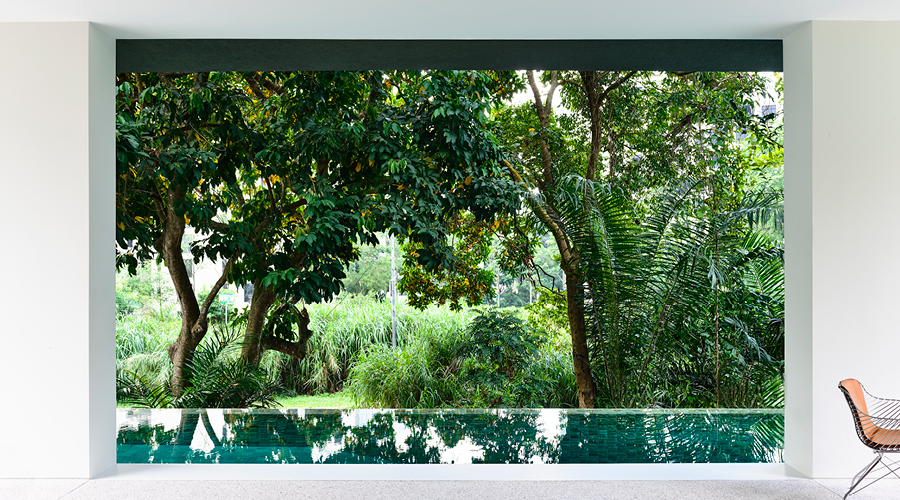 Seeking to capitalise on the dwelling's evergreen surroundings, the design team honed in on the Japanese principle of Shakkei, or 'borrowed scenery', with the intention of creating a home that is resplendent in the likeness of nature.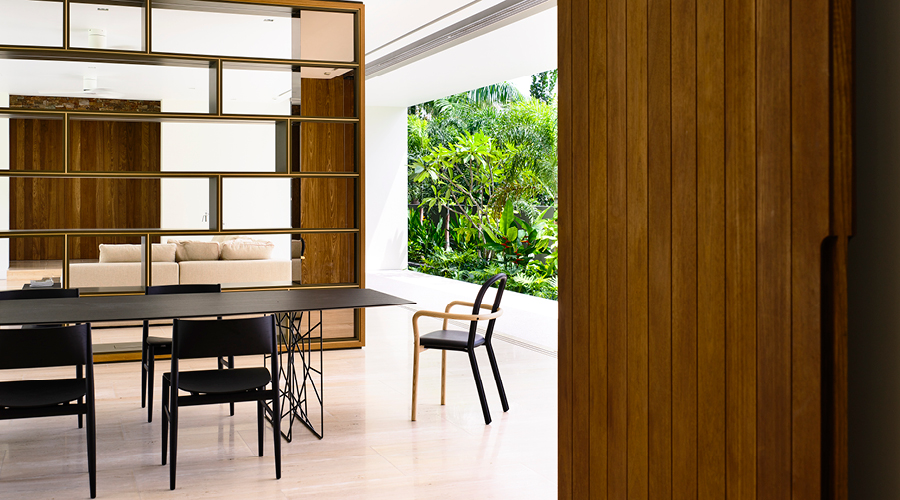 The dining area features Porro's Synapsis dining table, Gentle chair and Voyage dining chairs, available locally from Studio Italia.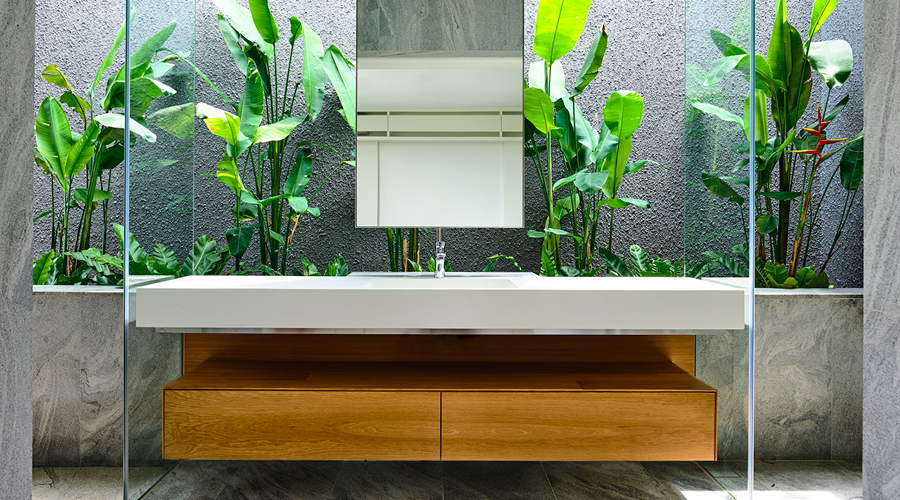 Simplicity, clean lines, an attunement to materials used and the constant incorporation of living greenery throughout give this residence a particular sense of serenity.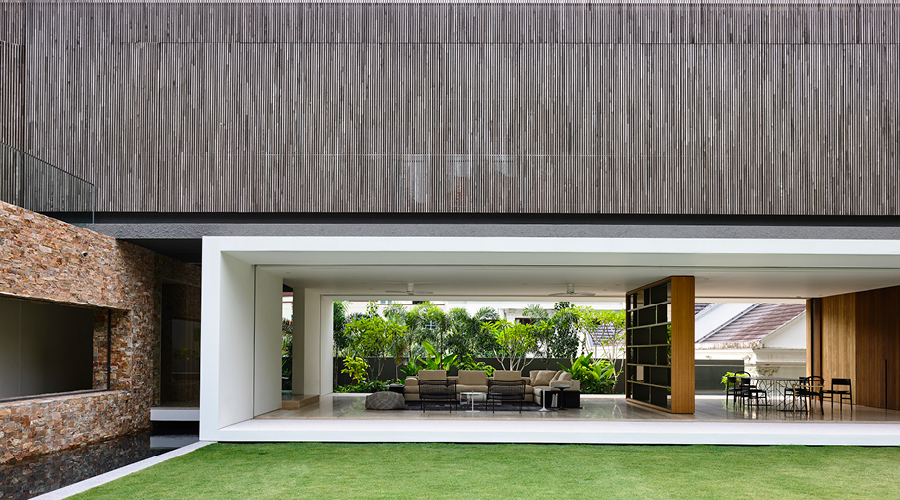 Living Divani's Frog armchairs and Knoll's Saarinen side tables adorn the central living space.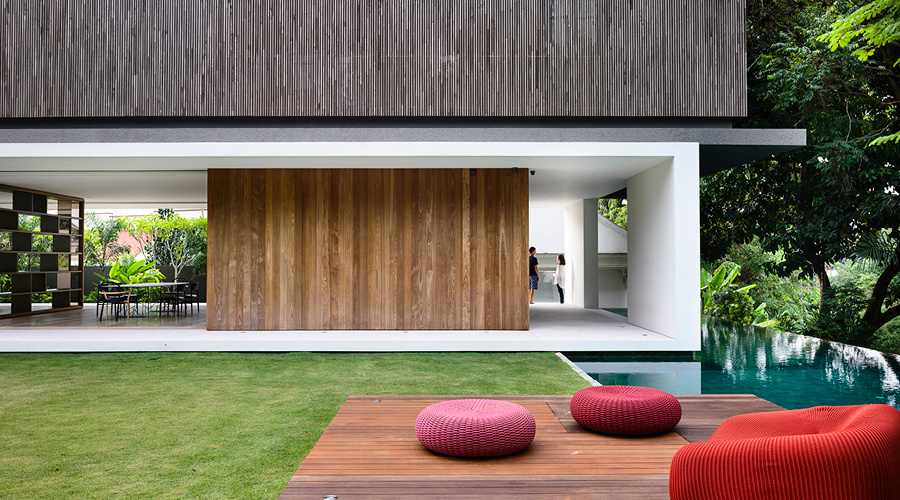 The pool area is furnished with out Paola Lenti's Otto poofs and armchair, available locally from ECC.