There's not much that the French can't master: exquisite cuisine for example, or a salubrious fine wine. According to the flash new restaurant we've just stumbled on, it seems that they can add exquisite interior design to their list, too. The Paris Museum of Architecture has caught our attention as of late thanks to its new, in-house restaurant Girafe Paris, a seafood-centric, whimsical hotspot whose views of the Champs de Mars are just as stunning as the very walls within.
Designed by renowned French architect Joseph Dirand — the mastermind behind the boutiques of Alexander Wang, Chloé, Balmain and Givenchy, and who counts Kanye West as an avid fan — you can bet this new venture is a luxuriously prepossessing affair. The 1930s inspired interior collates opulent brass detailing, high ceilings, a marble bar and velvet adornments, but there's one thing in particular that truly catches our eye, and that's the enviable collection of Knoll Platner chairs.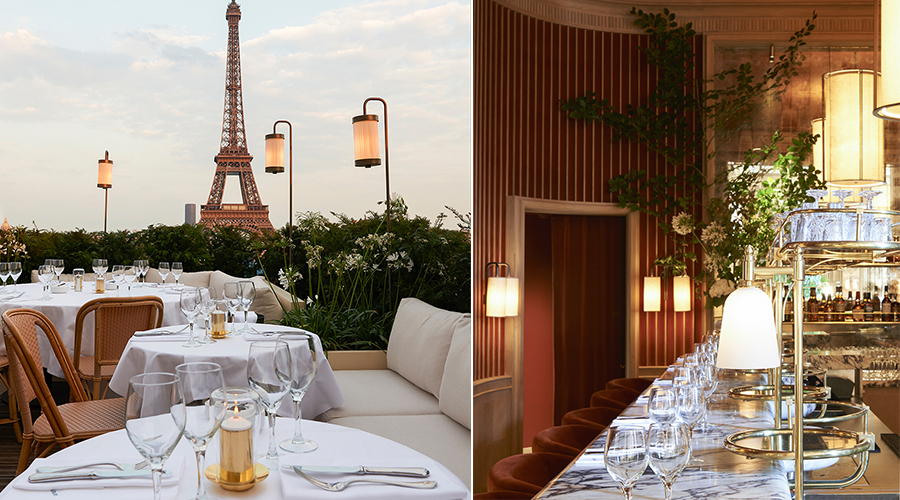 Graceful and decorative with an attention-grabbing smooth curve, the Platner Arm Chair simultaneously serves as a practical structure and an aesthetically pleasing ornament. And while Girafe Paris makes an undeniably solid case for the ivory visual, the chair is also available in a myriad of hues for those who are yearning for a different colour scheme. Unfortunately, Auckland can't serve up sweeping views of the Eiffel Tower, but what it can do is deliver on the furniture front — and for those who are wanting to invest in this wonderful Parisian vibe, the local maestro's at Studio Italia are here for all our Knoll needs.
25 Nugent St
Grafton
Auckland
09 523 2105