Lord knows we've watched enough property transformation programmes to know that a fresh coat of paint will likely see your property fetch a higher price at market, but it's one particular detail that American online real estate database Zillow has honed in on when it comes to adding value — the colour of your front door.
After examining close to 135,000 photos from listings across the country, dating back to 2010, Zillow found that houses with a black or charcoal grey front door were more appealing, a perception proven by the fact that said properties sold for as much as US$6,271 more than expected.
Could it be that easy? Yes, it could. According to industry insiders, a raven entranceway lends a residence a stately and serious impression. And in the name of adding value to your home, we consulted the experts at Resene to recommend the best of these dark shades with which to paint your door. Here they are: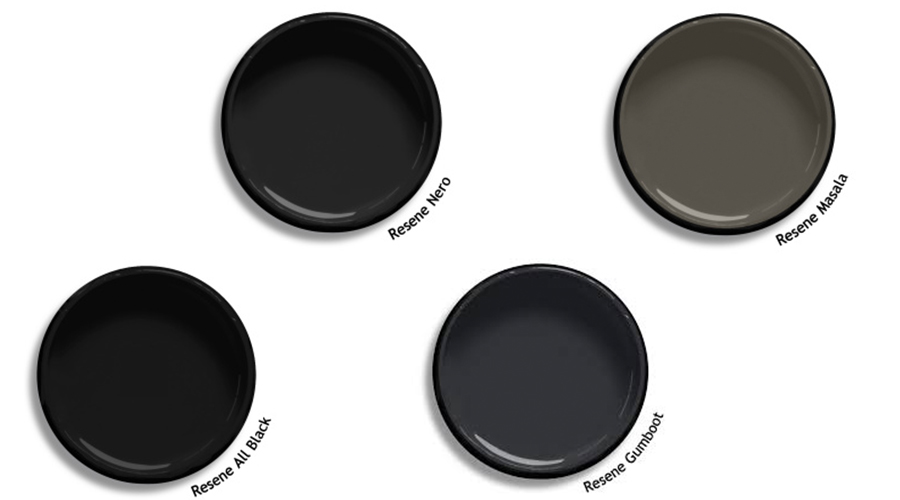 Left to right:
1. Resene All Black — the blackest of blacks
2. Resene Nero — deep black with inky blue undertones
3. Resene Gumboot — a stately gray with blue undertones
4. Resene Masala — a brown-grey with a green edge
Use a high gloss finish for a sleek modern look and for more advice, visit your local Resene ColorShop.