Charleston, South Carolina is the postcard-perfect city. Tucked quietly on America's East Coast, its cobblestone streets are lined with pastel antebellum houses and intersected by snaking waterways. A place that embraces its heritage, it's for that reason that the recently renovated Dewberry Hotel fits right in.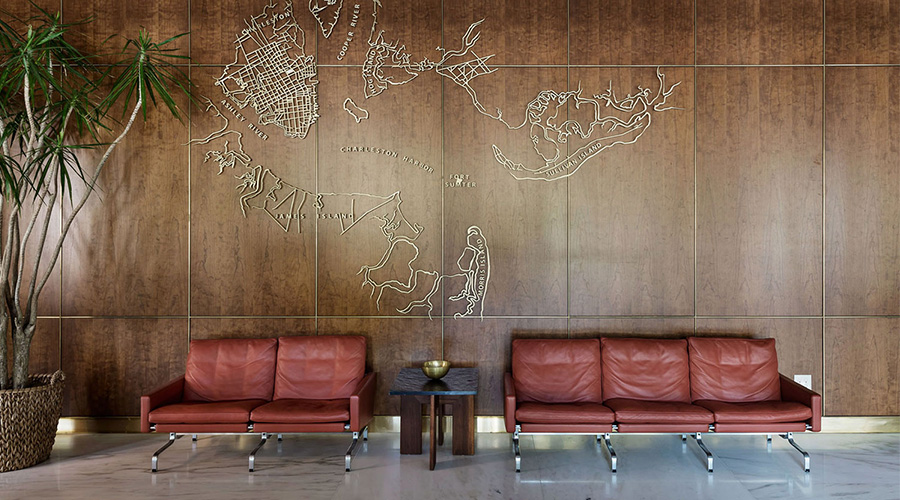 A striking demonstration of modernism, the project, helmed by Brooklyn-based studio, Workstead, was an eight-year labour of love. Coupling elegant mid-century features with modern design, a generous use of wood panelling and brass runs throughout the downtown retreat.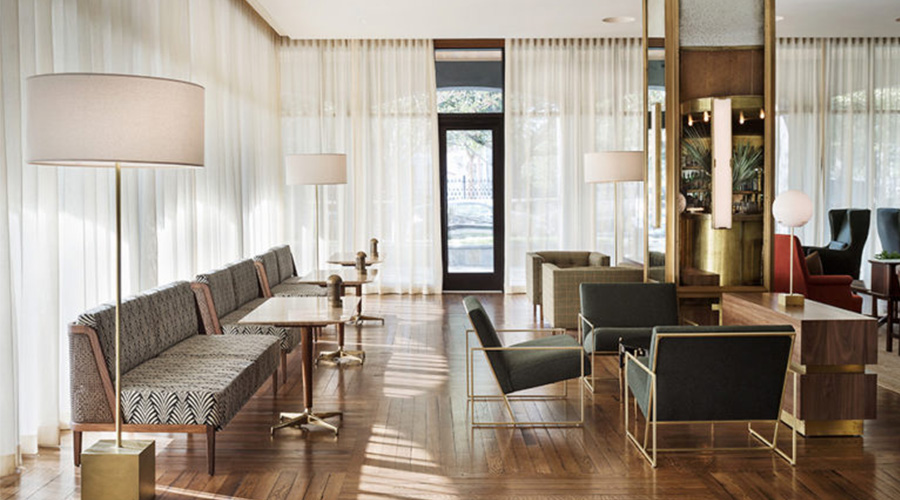 Exhibiting impressive restraint by keeping suites simple and uncluttered, the rooms on the upper levels also enjoy spectacular views out across the city and sea. The finest vistas, however, are undoubtedly found on the rooftop terrace, where guests can watch the sun go down, mint julep in hand.
Workstead