The perfect example of a bustling family home, this Porebski designed Tamarama retreat incorporates numerous themes and motifs that blend just as beautifully as the jumbled array of high cliffs, rolling sands and glistening waters that surround it, creating a final product that leaves a lasting impression.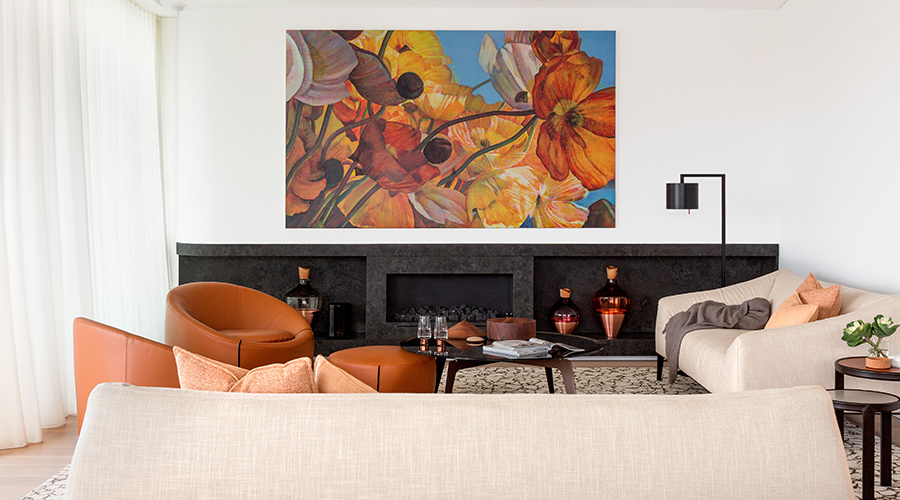 A multitude of warming, autumnal colours come together harmoniously within one of the lounge rooms, where tangerine oranges offset against butter yellows and sleek, velvety caramels adorn the contemporary furniture. Quirky lighting fixtures and decorative vases glinting in rose gold add a refined modern touch to an otherwise cosy and comfortable nook of the home.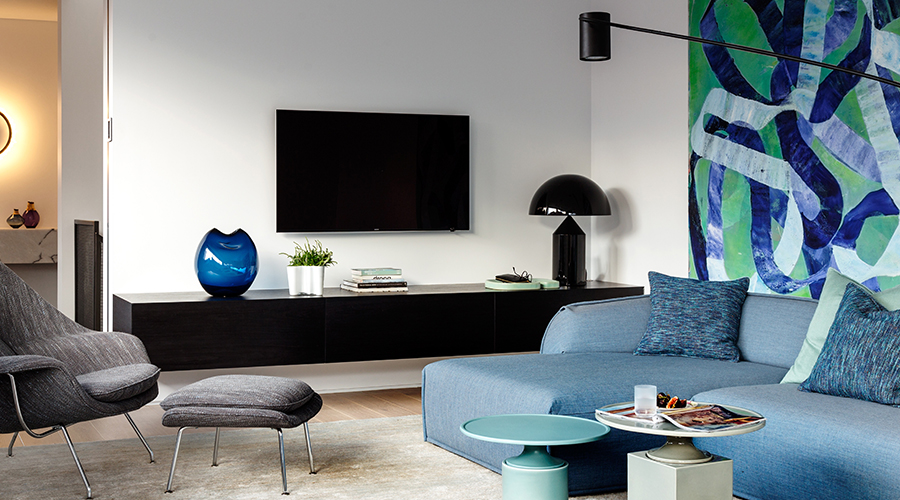 Serving up an entirely different visual to the first lounge, this relaxed room incorporates hues from the opposite end of the colour wheel — instead, blending multiple blues with a hint of stylish grey and a splash of forest green. Eye-catching adornments, like the polished jet table lamp and the glossed vase, contribute perfectly to the creative aesthetics that invigorate this interior.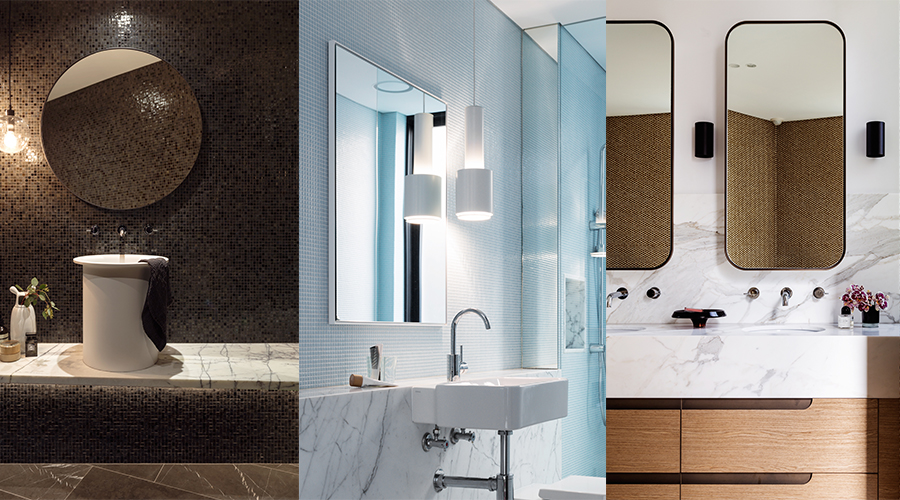 The involvement of each family member in the decorating process is evident when it comes to the bathrooms. A portrayal of each person through the interior creates a smattering of personalities and moods that weave through the home, from the refined dark and moody visuals of one to the stark white and elegant turquoise tones of another.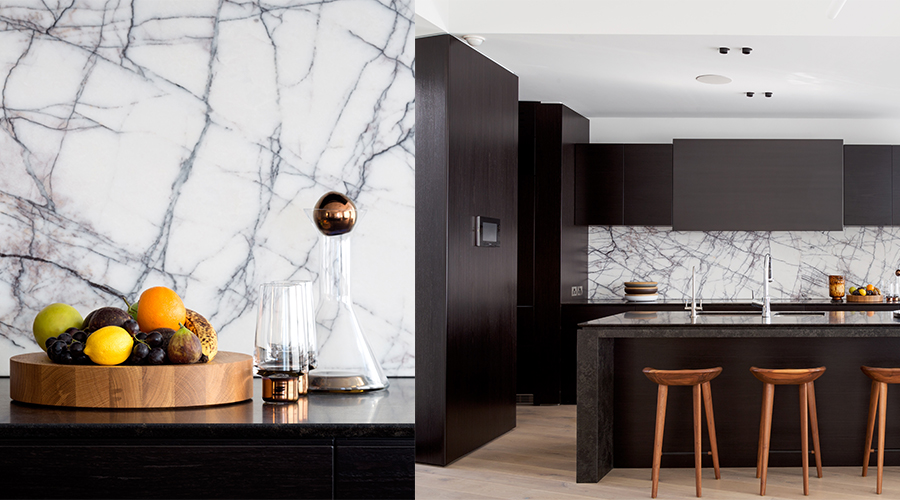 While the kitchen is the heart of a family home, this isn't the place for contrasting personalities and instead, a sleek modernism rules this roost. The smooth chocolate timber of the furnishings intertwines with the greys of the meandrous veined marble to create a luxurious setting, where the only hints of bustling family life are in the numerous benches awaiting a Sunday morning familial breakfast and the inviting display of ready-to-grab fruit.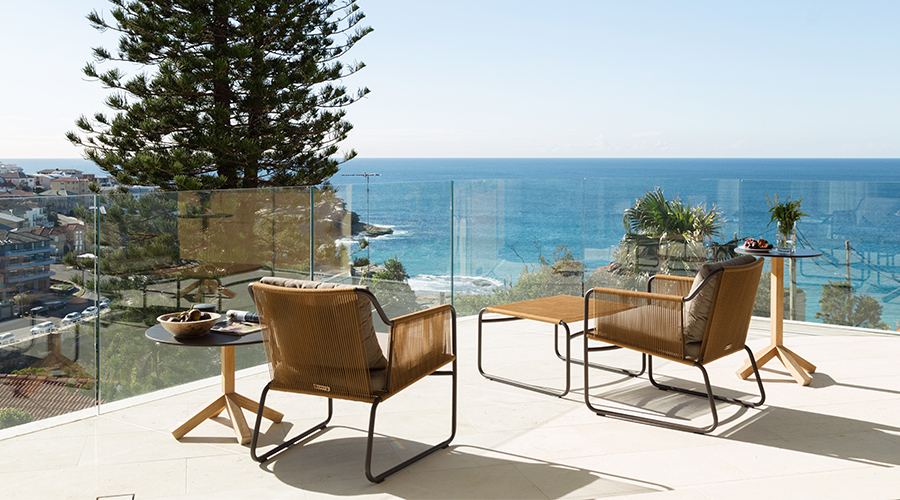 While each room of the house offers sweeping views of the rolling landscape and shimmering seas, it's only the sun-drenched deck that really does the panorama justice. A transparent glass fence and a set of comfortable stringed loungers combine to create the perfect haven to kick back, relax and gaze at the coastline's inspiring natural beauty.
Get the look:
Coupé floor lamp by Joe Colombo for Oluce from ECC
Womb Chair by Eero Saarinen for Knoll from Studio Italia
Atollo table lamp by Vico Magistretti for Oluce from ECC
Harp chair by Rodolfo Dordoni for Roda from David Shaw