There are almost no words to describe this incredible 10,000 square foot home. Looking more like something out of a Bond film or an epic bachelor pad, we can imagine ourselves coming home to its clean lines and minimal design quite easily.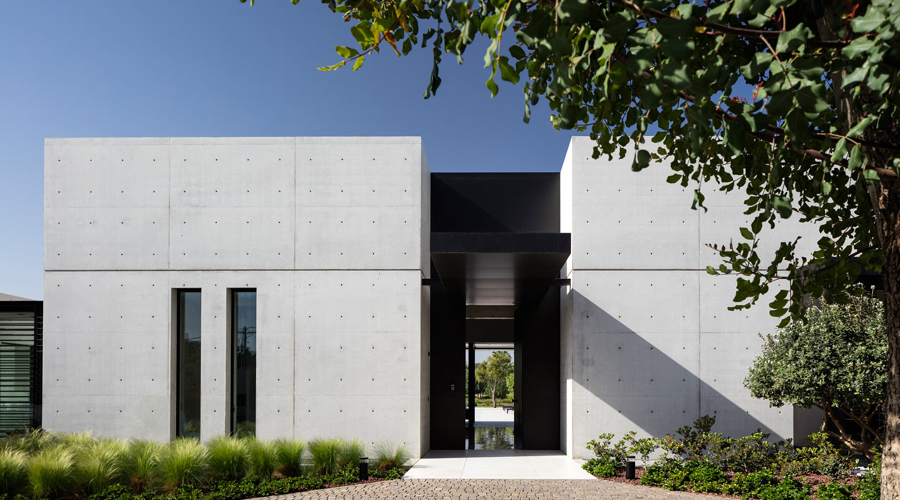 Located near the Isreali coast in Rishpon, the house was designed by Studio de Lange on a lush green, 20-acre property.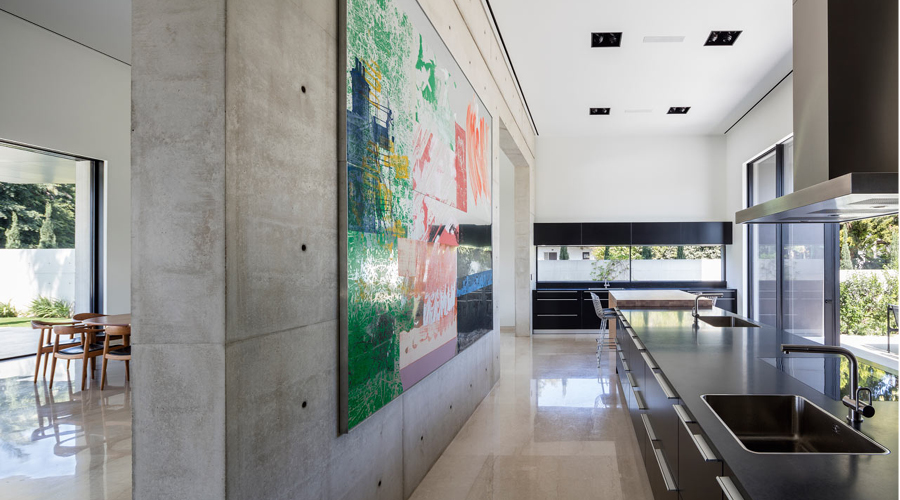 Comprising two concrete rectangular volumes laid out in a 'T' shape, the focus was on minimalism, using natural stone, exposed concrete, glass and aluminium throughout.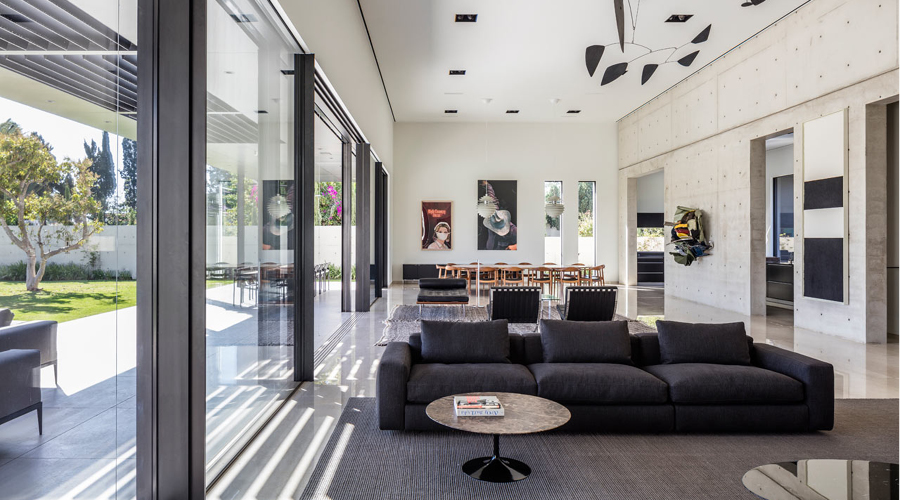 Divided into two sections, one, with high studs, housing living, dining and kitchen areas and the other, with lower ceilings providing a more intimate feel, contains the private sleeping quarters and office.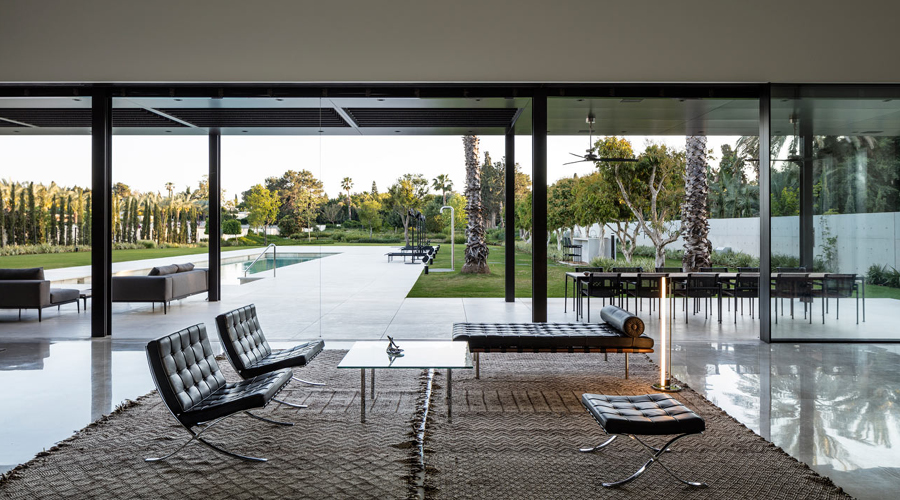 The shared living area has an exceptional indoor-outdoor flow, which works to add more space to the extensive home.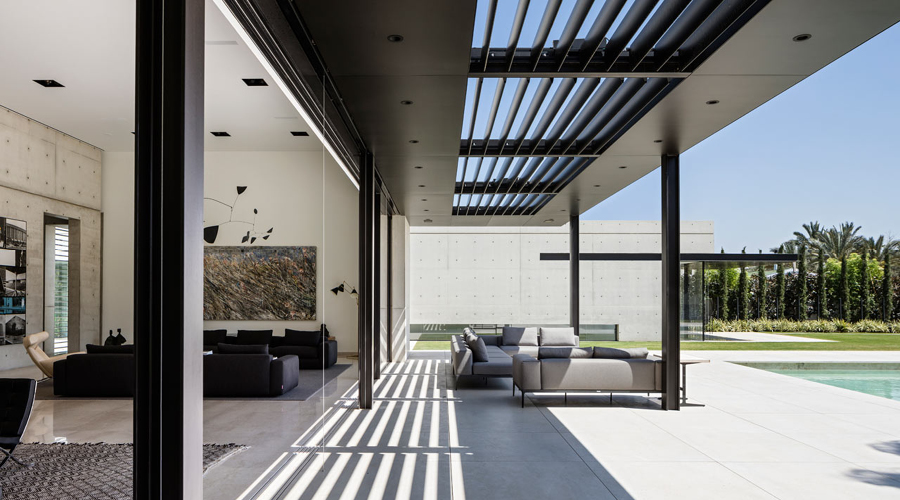 Horizontal blinds are used to control the sunlight in the outside courtyard.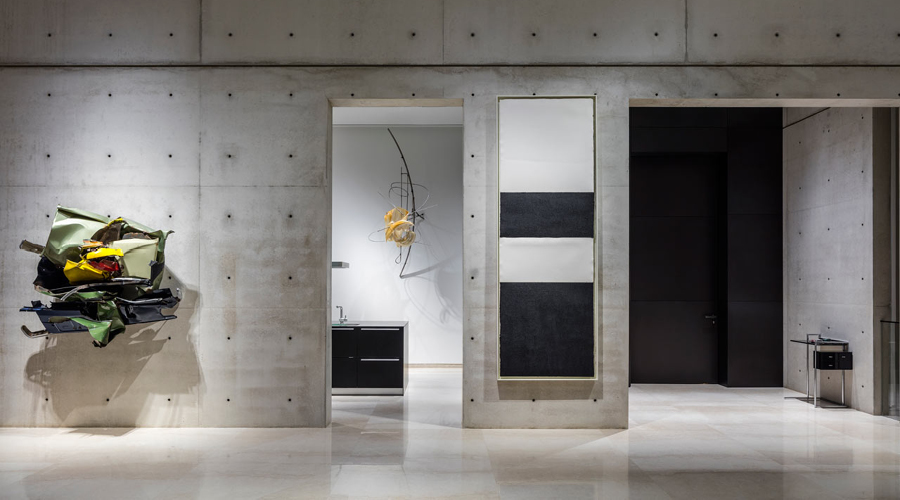 Inside, the colour palette is kept simple, clean and white, with the homeowner's art collection being the focal point of the abode.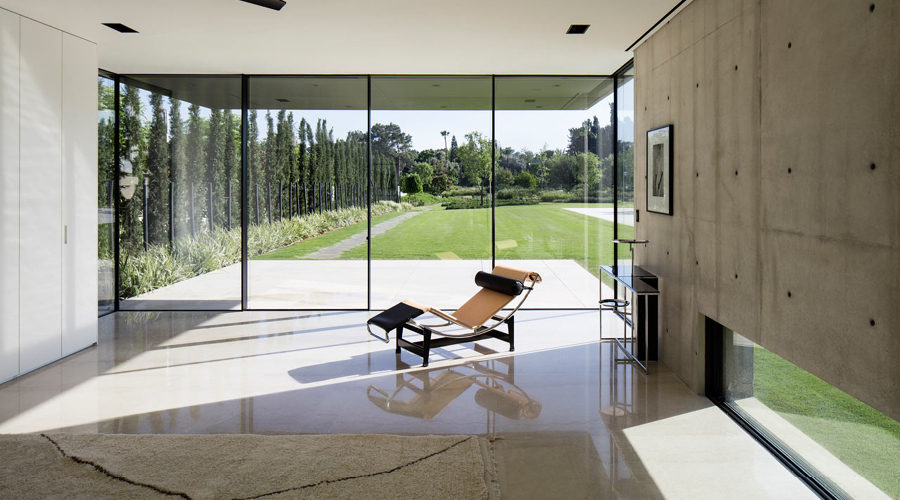 The views onto the property are exceptional, leaving absolutely nothing to be desired.
Each detail has been meticulously thought out, and with concrete being the main material used, the architects have done an incredible job of ensuring the home still feels like a home.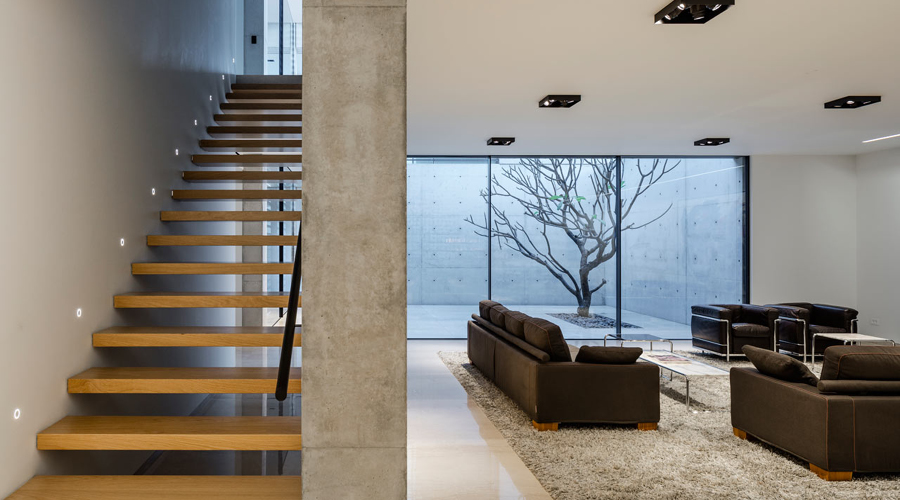 Located in the personal quarters on the lower ground, is a concrete box that at first sight is rather stark, but on closer inspection, you can see how it is beautifully balanced by a lone courtyard tree and the inviting interior furniture.
Joining the two buildings is a vertical glass structure that gives full views to the gardens.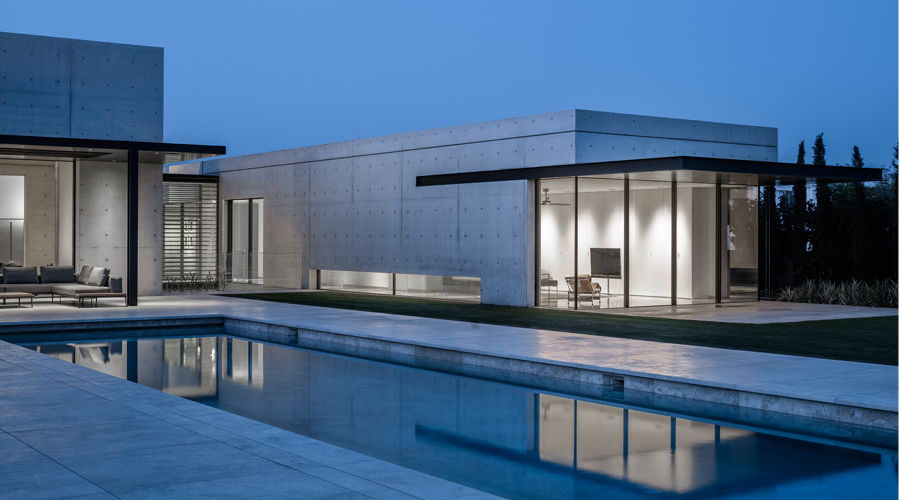 And come evening, the house lights up, perfectly enhancing the structural beauty of this home.