Perched below Cape Town's Lion's Head, this cliff-side family home capitalises on its panoramic surrounds. Impeccably positioned with breathtaking views of Robben Island, Camps Bay and Twelve Apostles, the expansive estate in Bantry Bay, designed by renowned architects SAOTA, is a homage to the idyllic South African landscape.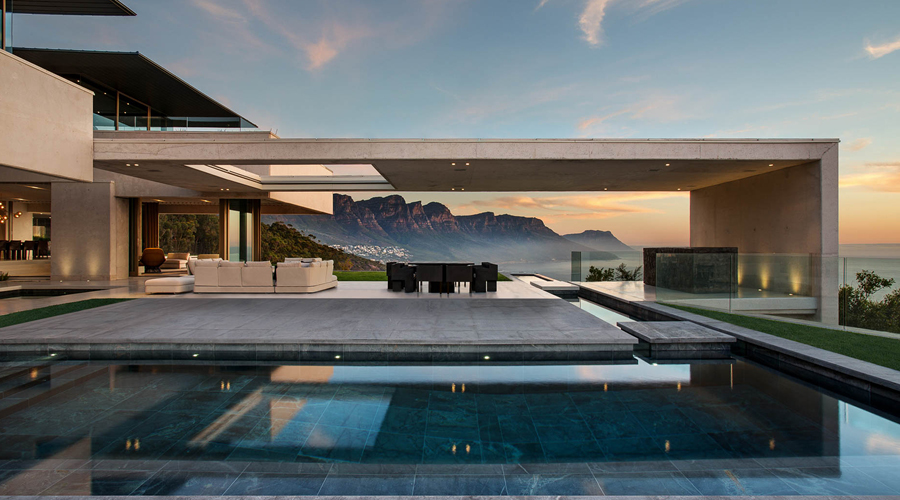 Nestled near the base of Lion's Head mountain in Cape Town, the monumental copper-roofed home that seems to float on lightly glazed façades, successfully blurs the lines between indoor and out by prioritising its surrounding 360-degree mountain and sea vistas, while sufficiently appeasing the family's desire for privacy.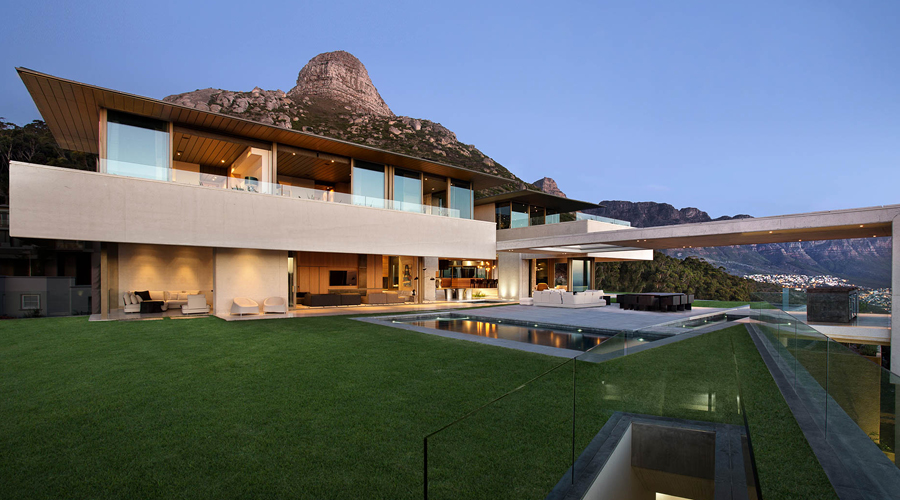 Due to the steep nature of the grounds and its southern shared boundary with a national park, a sensitive build was required and excavation kept to a minimum. The entirety of the structure was cast using a customised white mix, that when sandblasted revealed a fine aggregate.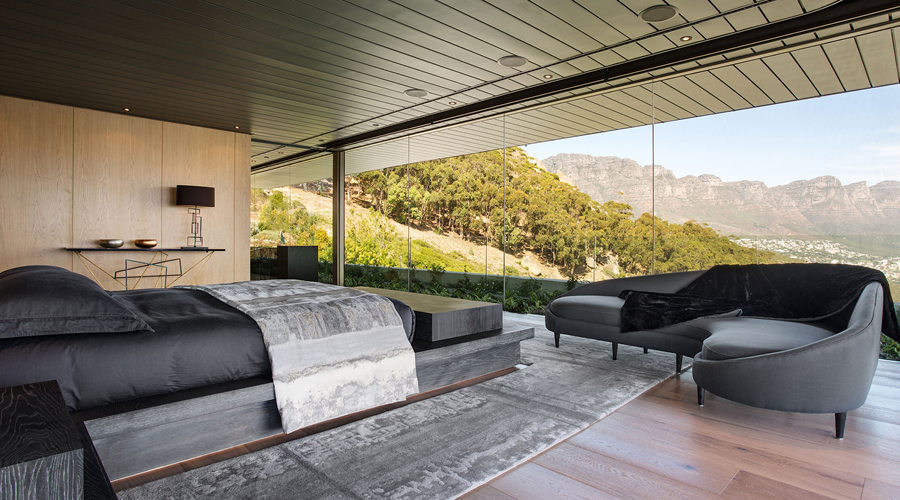 The 'layering' of the house permits different experiences in different spaces — strategic positioning of bedrooms in the uppermost level of the double storey dwelling conceals it from prying eyes.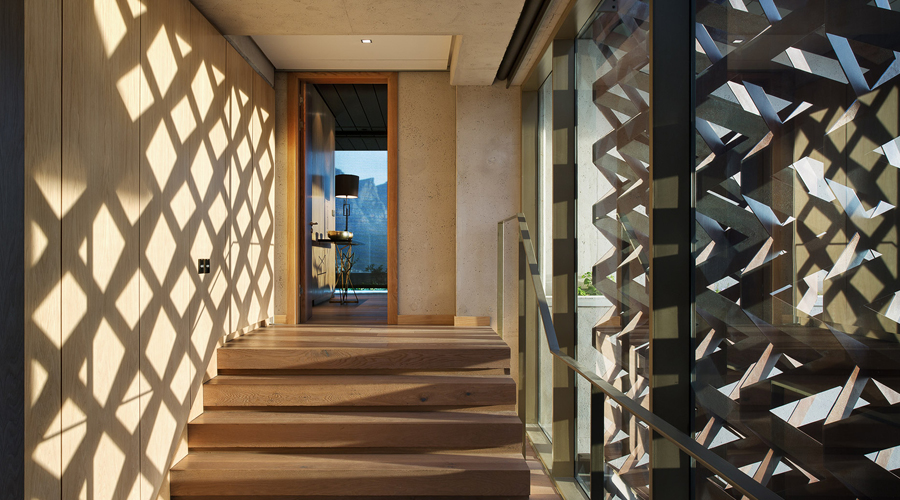 While the window filled first-floor is the best place to revel in the panoramic surrounds, whether while dabbling in the kitchen, dining with friends or relaxing on the outdoor terrace and pool area.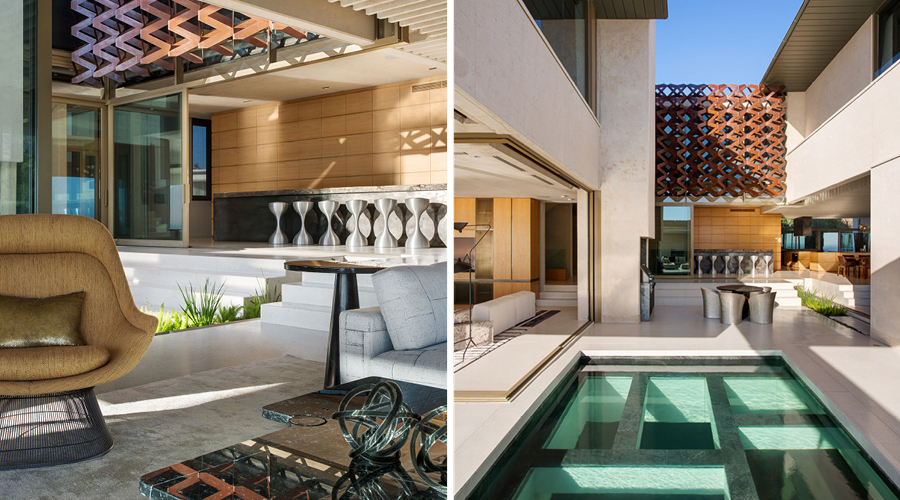 This resulted in the need for landscape walls that permit light and ventilation while blending seamlessly into the scenery. An exterior copper wall feature casts different shaped shadows onto the walls of the home, creating texture and adding to the remarkable position of the home.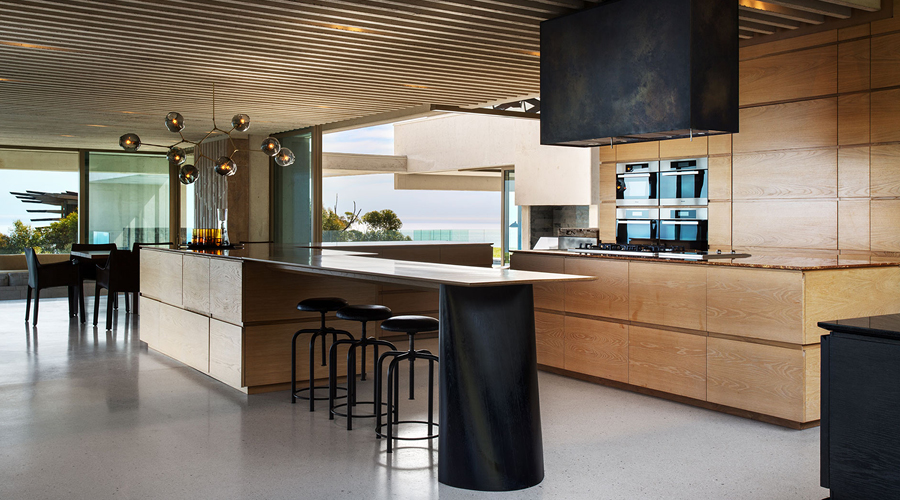 The kitchen and custom cast bronze coffee bar is central to this family home, sitting adjacently to the low-ceiling lounge — all in perfect view of the spectacular coastline.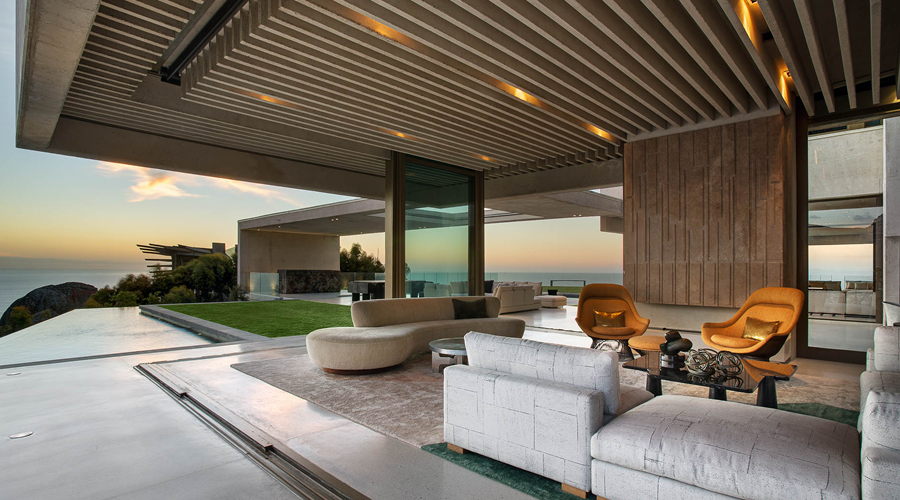 Glazed partitions surround the main living areas and can be fully retracted to reveal incredible indoor-outdoor flow.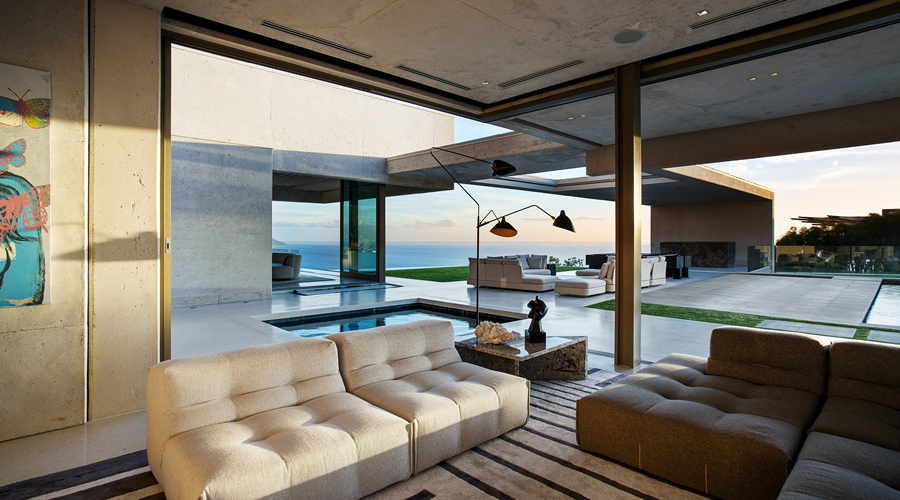 The upper floor structures are joined by a concrete soffit that further enhances the continuity of the property's internal and external living. While the inclusion of natural oak joinery creates a cosy, lived-in vibe, allowing for easy, comfortable living during all seasons of the year.