Christmas day is a time for family and friends to come together in the spirit of conviviality. To eat until there's no other option but to retire for the rest of the afternoon in a reclined position. To sip champagne until someone inevitably takes things too far. To laugh and sing along to Michael Bublé (or Mariah Carey, depending on what kind of family you are) and to generally have a merry ol' time.
But for the brave soul who puts their hand up to host the day's festivities, it's a far more stressful occasion to pull off perfectly. Glasses must remain topped up, plates piled high and family members kept occupied enough that weird resentments from Christmas five years ago don't float to the surface.
In a bid to help those hosting put on a faultless spread, we have rounded up the essential items you should have on hand to make this Christmas one that next year's host will hate you for.
After all, what are families for?
For the food & drink…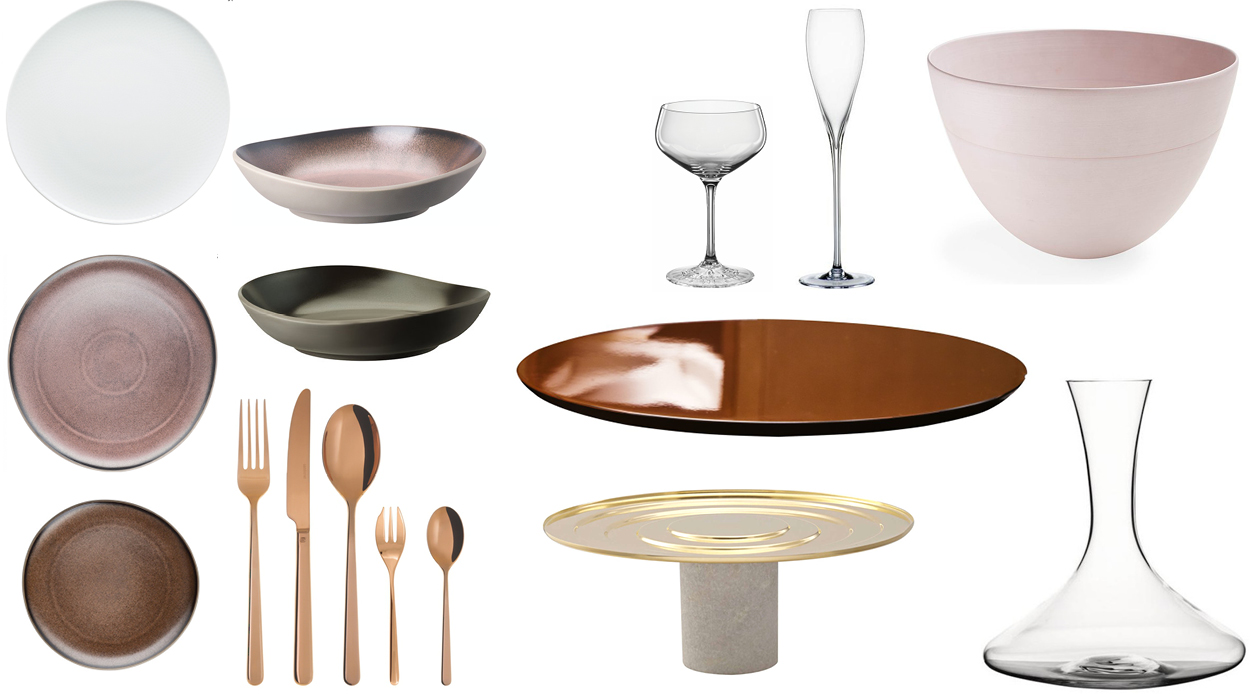 A beautiful dinner set like the Junto collection by Rosenthal, available from The Studio of Tableware
A cutlery set like the Linear PVD copper 30-piece set available from The Studio of Tableware
A set of champagne glasses like the perfect serve coupette glasses or the Adina prestige champagne flutes available from The Studio of Tableware
A lazy susan like the Minotti Turner lazy Susan tray available from ECC
A dessert stand like the Tom Dixon stone cake stand available from Simon James Design
A serving bowl like Rina Menardi's Big Bowl available from ECC
A wine decanter like the Toscana decanter available from The Studio of Tableware
For the 'wow' factor…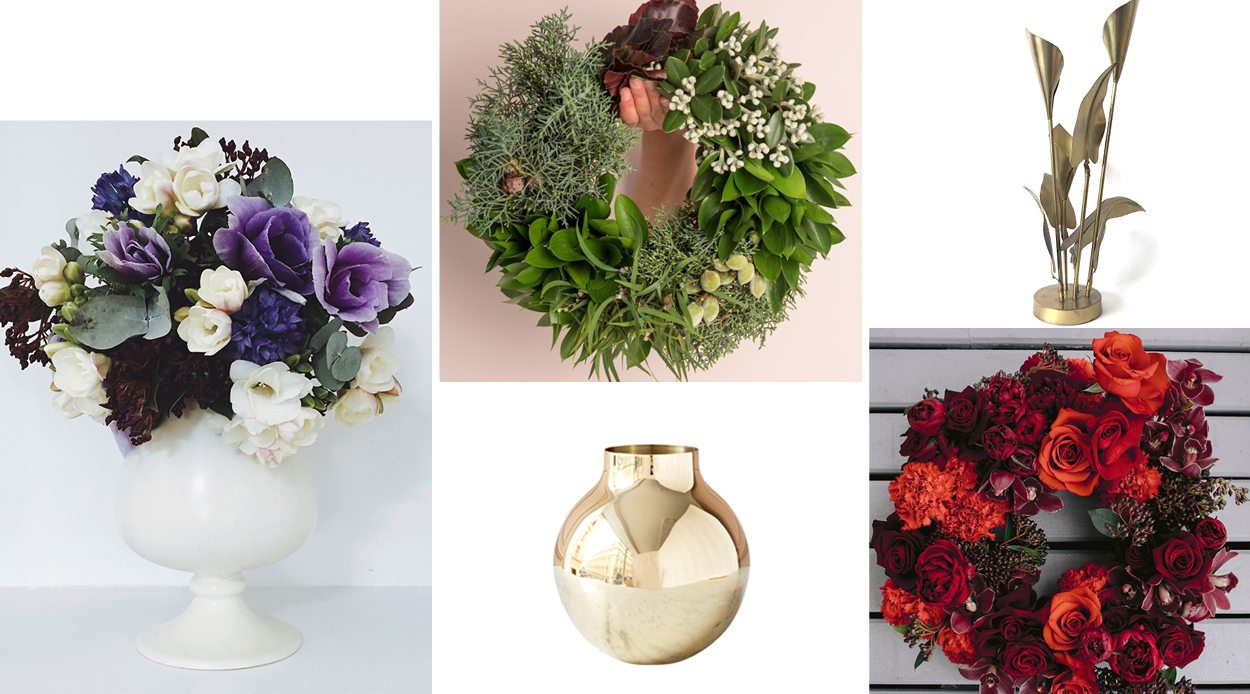 A floral centrepiece arrangement from La Femme Fleur
A seasonal wreath arrangement from Blush or Wonder Florals
An eye-catching vase like Skultuna's Boule vase available from Simon James Design
A conversation-starting centrepiece like the brass lily candelabra from Fourth Street Home
For the ambiance…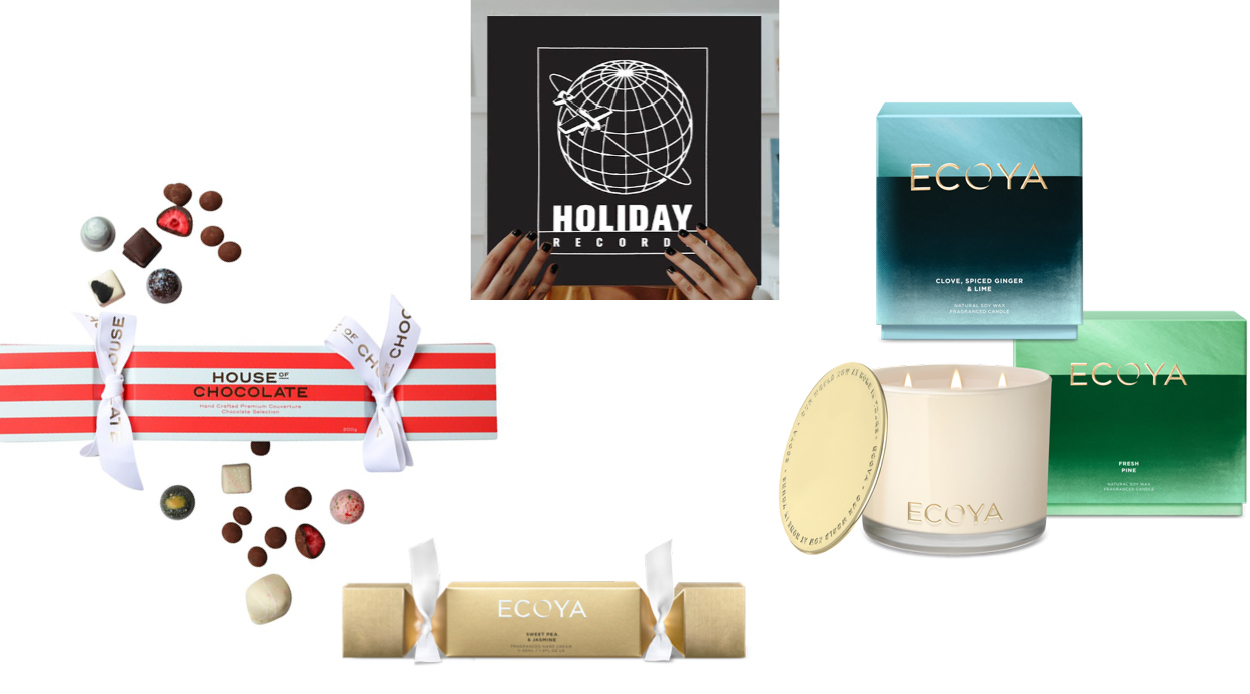 A set of good Christmas crackers like the House of Chocolate crackers from Simon James Design and the Sweet-Pea and Jasmine mini hand cream bonbons from Ecoya
A record to set the mood from Holiday Records
A selection of candles like the Fresh Pine and Clove, Spiced Ginger & Lime scents from Ecoya