Rumour has it that signing up for a pottery class these days is about as difficult as securing tickets to a major concert. Regularly selling out in minutes, courses at the likes of Ceramic College or Studio One Toi Tū are increasingly attracting those keen to learn how to throw on a pottery wheel, heralding the surprising return of the trend. Perhaps people are drawn to the hands-on, creative nature of working with ceramics or the appeal of picking a hobby that is unquestionably à la mode. Or maybe, like me, their interest comes from noticing the growing number of cafes and restaurants in Auckland using bespoke ceramic wares. What is abundantly clear, is that pottery as both a hobby and a coveted design feature is no longer reserved for mum-and-dad outfits or quirky collectors. It's hitting the mainstream in a big way, so why is it in such high demand, and who is leading the charge locally?
If you know anything about ceramics in New Zealand, you're probably familiar with Peter Collis. Working under his eponymous brand for almost 50 years, Collis is a veteran in the art of clay work. Speaking with him about his take on the recent surge of interest, Collis says he thinks it's "fantastic", citing the "whole new cycle of potters coming through" as a boon for the industry. He explains how over the years, the market had oscillated between domestic wares and objects based largely on economic circumstance, requiring him to "continuously find a niche" for his work. But between his exhibitions and longstanding relationships creating ceramics for some of Auckland's finest chefs and restaurants (including Clooney, Orphans Kitchen, Bracu, The Grove, Baduzzi, The Grill by Sean Connolly and all of Sid Sahrawat's institutions) Collis is a busy man. When speaking about why hospitality owners and operators were increasingly commissioning custom-made ceramics for their patrons, Collis explained how "top chefs want to create a palette for their food," describing the process as collaborative and creative. Not only does it allow chefs to showcase dishes exactly as they visualise them, but it enhances the experience for the diner.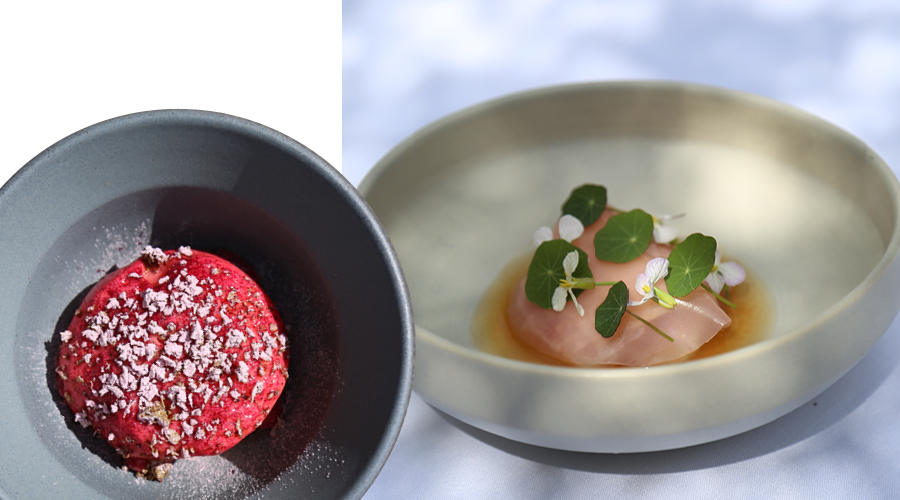 Collis has also been something of a mentor for a number of local potters including Hayley Bridgford and Rachel Carter, the former operating out of his studio, the latter now with her own space and well-established business. Speaking with Bridgford — who created the beautiful tableware for Wynyard Quarter's Williams Eatery — she cited the "rise in popularity of all things handmade and local," as the reason why ceramics were experiencing a resurgence. She explains how she saw people wanting to "ground themselves in the traditional and unique" — an antidote to the more impersonal culture of mass-produced. "I think the appeal is harking back to a time when everything was a bit slower," she tells me, "as opposed to the current popularity of being 'plugged in' all the time."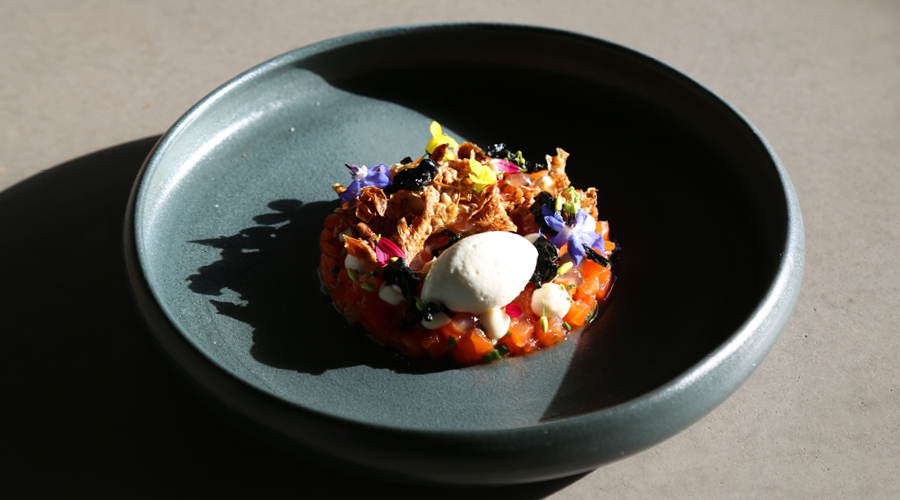 This idea was reiterated by both Rachel Carter and Jack Tilson (who leads the incredibly popular Flying Saucers class at Studio One Toi Tū) reiterated this idea, with Carter explaining that the people she used to teach in night classes were seeking an escape from their regular, on-screen environments to "make something with their hands." Similarly, Tilson underlined how some of his students saw clay as "being a kind of remedy for an overload of technology," crediting the "grounding" nature of ceramic work for alleviating daily pressures.
But beyond the growing numbers of people seeking to learn about pottery, what I heard most from ceramicists was how the idea of sustainable design was central to this burgeoning trend. From the perspective of hospitality owners and operators like Sid Sahrawat — who regularly works with Collis and Carter to create the dishes for restaurants like Sid at The French Cafe — serving food on handmade plates supports his overall ethos of sustainability.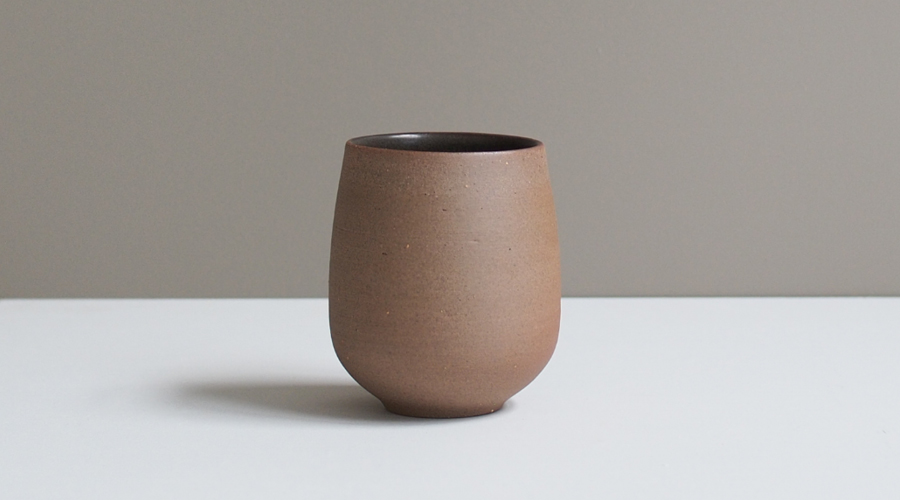 It's an idea that also translates to the consumer, as Jack Tilson cites the "general move towards making conscious consumer choices" as critical to the rising popularity of bespoke ceramics. "By buying handmade," he explains, "you begin making definitive choices that can express who you are," echoing Hayley Bridgford, who explained how opting for 'handmade' was seen as a "demonstration of values."
So if private buyers are turning to handmade ceramics as much as commercial operators, how exactly has the prevailing aesthetic progressed beyond the kinds of kooky plates and ornaments that were commonplace at intriguing curio stores or my grandmother's house.
"The whole handmade look [as we know it today] came from Copenhagen", Peter Collis explains, crediting renowned restaurant Noma as influencing other hospitality outlets to follow suit. Scandinavian minimalism has been increasingly popular in design circles, its influence clear in the work of most contemporary ceramicists for whom understated simplicity, a focus on form, and the idea that something must be long-lasting and functional are all important properties and imbue the ceramics of today with universal appeal.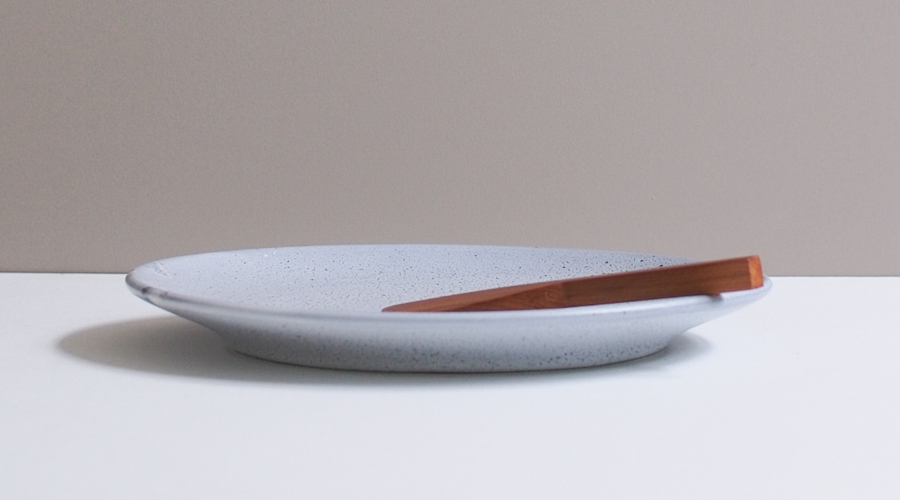 From a wider design perspective, there has been a blurring of boundaries between functionality and aesthetics, the two ideas finding a happy, common ground in ceramic work. When local illustrator Alma Proença started translating her detailed drawings onto ceramic ornaments, she was inundated with requests to the point where she has now taken a break from commission work. "It's challenging and exciting creating 'artwork' that can be used as well as appreciated aesthetically," says Proença, going on to say how "people are more appreciative of handmade and local creations, whatever forms they come in." In a similar vein, well-known Australian artist Caroline Walls released a collection of handmade ceramics at the end of last year, onto which she painted her signature, female figures. "There is a much greater appreciation for local and handmade these days as globalisation and technology take over," the artist suggests, underlining why she decided to temporarily lend her hand to ceramics. Designed to sit alongside her canvas work, the collaboration between Walls and Melbourne-based ceramicist Kate Wischusen of Dot & Co. is another example of how the demand for this medium goes beyond its functionality, as people seek to inject an artistic sensibility into their everyday.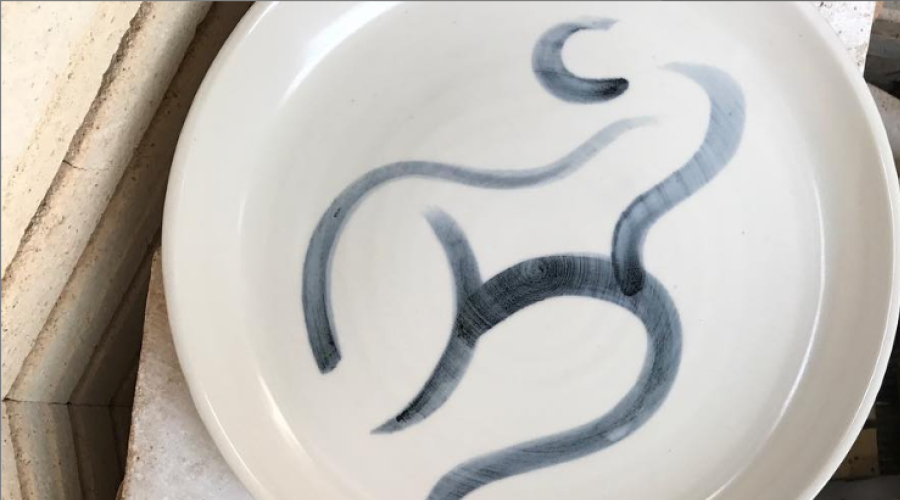 The resurgence of ceramics as both an artform and interior feature is, at its core, about a return to the tangible. A deliberate changing of pace from the manic lives most of us now lead. Offering a welcome reprieve from the virtual worlds we embed ourselves in, it's a reminder to slow down, take stock and cast our gaze offline to appreciate the considered nature of something as simple as a cup. In the words of Jack Tilson, "the cup can present to the user a hand-held universe… which is peaceful and of little movement." A small relief in a world where quiet moments of reflection are becoming few and far between.