If you have never visited the Blue Lagoon in Iceland, you would have no doubt seen images of its impossibly blue water proliferated as #travelgoals on Instagram. The lagoon is a geothermal reservoir that boasts high levels of naturally occurring algae, mineral salt and silica, drawing people from all over the world for its supposed health benefits as much as its breathtaking colour.
Built into an 800-year-old volcanic frontier and surrounded by the waters of the lagoon, this new luxury hotel is set to make the experience of visiting the bucket-list destination even more extraordinary. Comprising 62 suites that boast panoramic views of the wild landscape through their floor-to-ceiling windows, the Blue Lagoon Retreat is understated, contemporary design at its best. Offering unparalleled (and private) access to the geothermal pools, the retreat focuses on facilitating rest and rejuvenation, with a comprehensive spa programme that includes massages, a steam room and a ritual that draws on the healing properties of the minerals in the lagoon to leave guests feeling entirely relaxed. Complimentary yoga classes are also apparently on offer.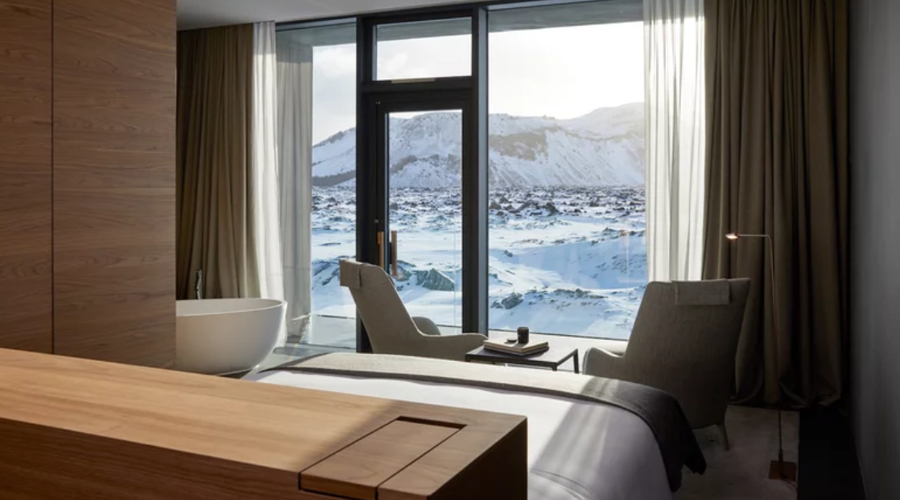 Within the hotel, the focus on art and design is clear. Working with local artist Ragna Róbertsdóttir to design installations throughout the interiors and in some of the rooms, the artist drew upon the volcanic, tectonic and oceanic environment to create works that look organic and topographical. The Retreat also plays host to a ceramics collection from the Icelandic Museum of Design and Applied Art, that sits in the lobby and is on a constant rotation.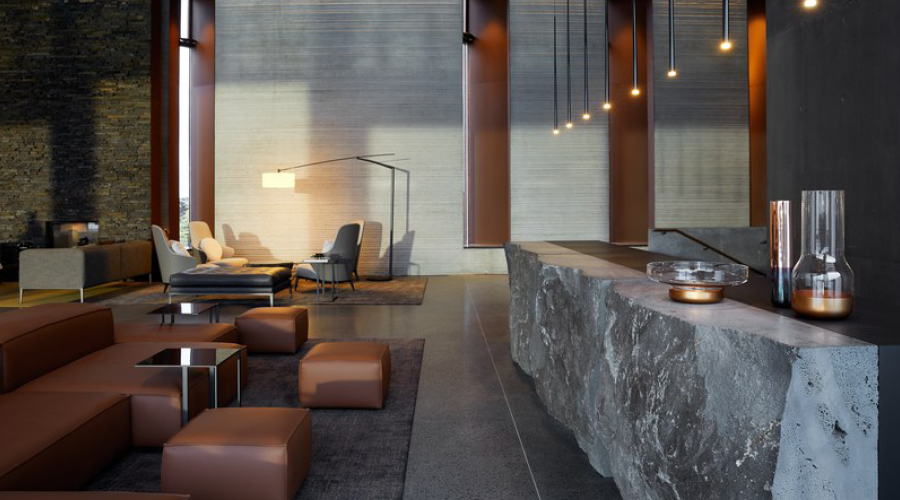 Beyond the hotel itself, guided hikes and viewing tours to see the Northern Lights make this as much a destination for intrepid travellers as it is for laid-back holidaymakers. And with a restaurant that purports to offer a curated selection of farm-to-table Icelandic cuisine, this boutique destination will soon be on everyone's agenda.