Outstanding works of architecture designed by some of the most creative people in the world, it only seems fitting that museums and galleries should be just as astounding as the art housed within them. Here is our pick of the six most impressive buildings from around the globe.
Louvre, Abu Dhabi
Showcasing everything from a 6th Century BC Sphynx to Leonardo's distinct La Belle Ferronnière painting, this first worldwide extension of the Louvre displays spectacular works of art, loaned from around the world. As aesthetically pleasing as the original, albeit entirely different, Abu Dhabi's newcomer is made up of a solid white structure topped with an interwoven lattice styled dome roof — a construction that allows fragments of the saturated Arabian sun to filter through beautifully into its interior.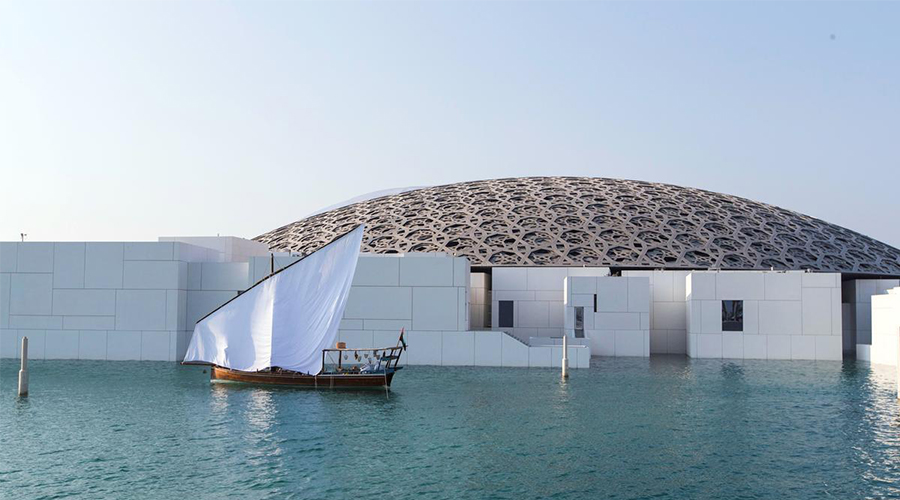 Art Gallery of Alberta, Canada
A feast for the eyes both inside and out, the AGA was designed to complement the surrounding Arts District in downtown Edmonton. The masterpiece of architecture encompasses a winding 190-metre steel ribbon that snakes its way around juxtaposed angular windows, inspired by the natural streams of the Aurora Borealis.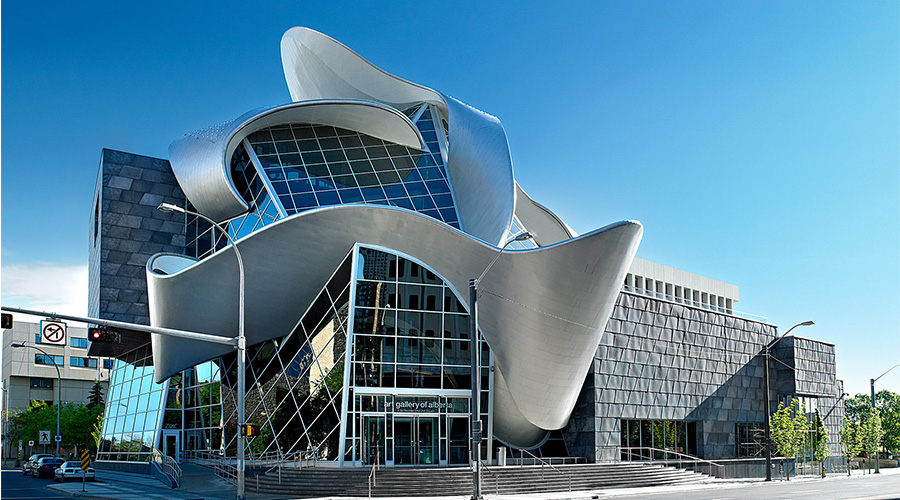 Niterói Contemporary Art Museum, Brazil
Situated in the heart of Rio de Janeiro, the Niterói Contemporary Art Museum is hailed as one of the city's most incredible landmarks. Designed by Oscar Niemeyer in 1996, the UFO-shaped museum is set on a cliffside and can be seen from Guanabara Bay, Sugarloaf Mountain, and the city centre.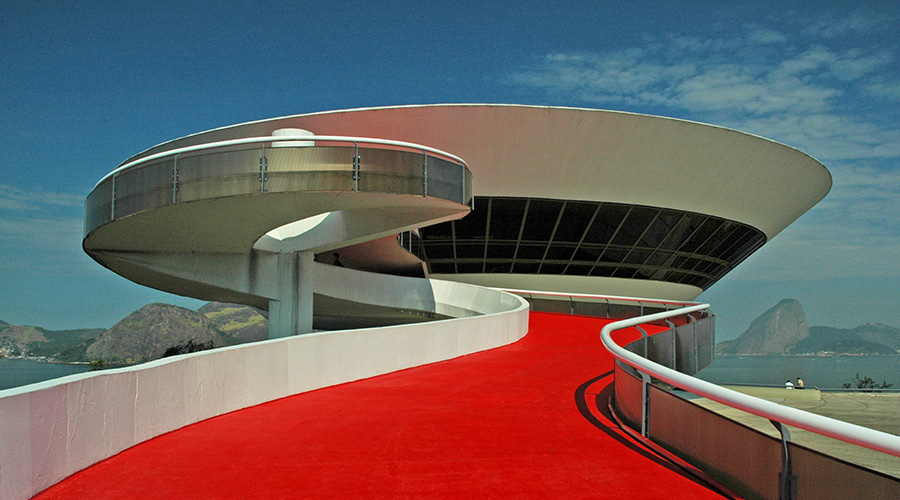 Salvador Dali Museum, USA
A building dedicated to all things abstract, Florida's Dali museum features a stunning 75-foot-tall glass dome entryway, complete with spiral staircase and skylight, described as the 'Enigma.'  With over 100 watercolours and drawings, 96 oil paintings, 1,300 graphics, photographs, sculptures and objets d'art, plus seven of the famed 18 'masterworks', it houses more surrealist Dali work than anywhere else in the world.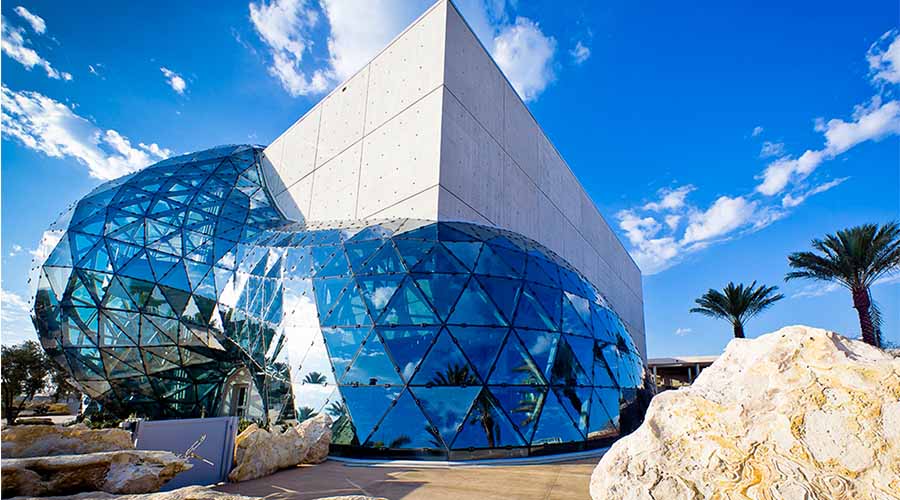 Yves Saint Laurent Museum, Morroco
Inspired by the intricacies of woven fabric, the brickwork facade that makes up the museum dedicated to the late Yves Saint Laurent is just a taste of what's to come. Beginning as it means to go on, the satin-like white walls of the entrance hall — designed to acknowledge the luxurious lining of a couture jacket — lead the way to a trove of couture pieces, a photographic gallery, an exhibition hall, a research library and a bookshop.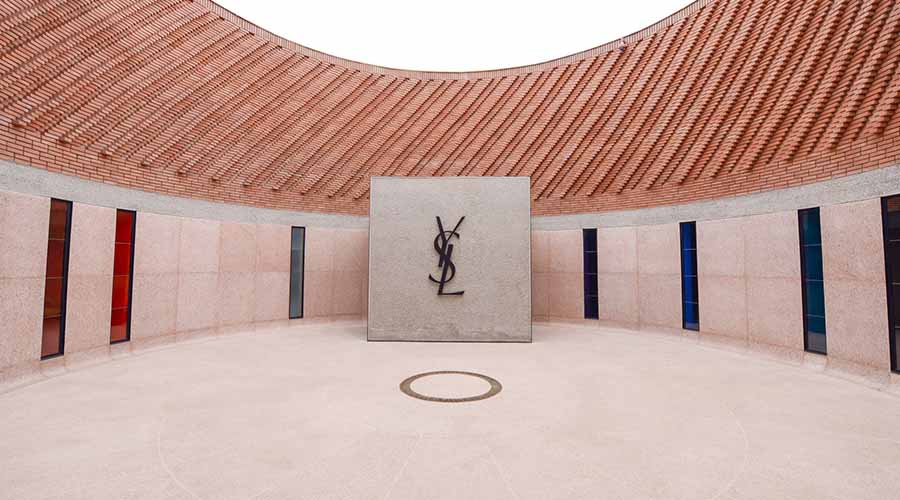 Museum of Islamic Art, Qatar
Sitting on an artificial peninsula, amidst a panoramic landscape of lawns and trees in harbourside Doha, is a five-storied postmodern fortress made up of angular, abstract turrets in whitewashed limestone. This magnificent structure — designed by I.M.Pei, the architect behind the Louvre — holds the largest collection of Islamic art in the world.