Offering features that might once have been considered the fictional fodder of sci-fi drama, Samsung's futuristic technology is available here now, and will no doubt become standard issue for all lifestyles in due course. Meet three products that, together with the Samsung SmartHome app, are paving the way for how we connect, interact and go about our daily lives.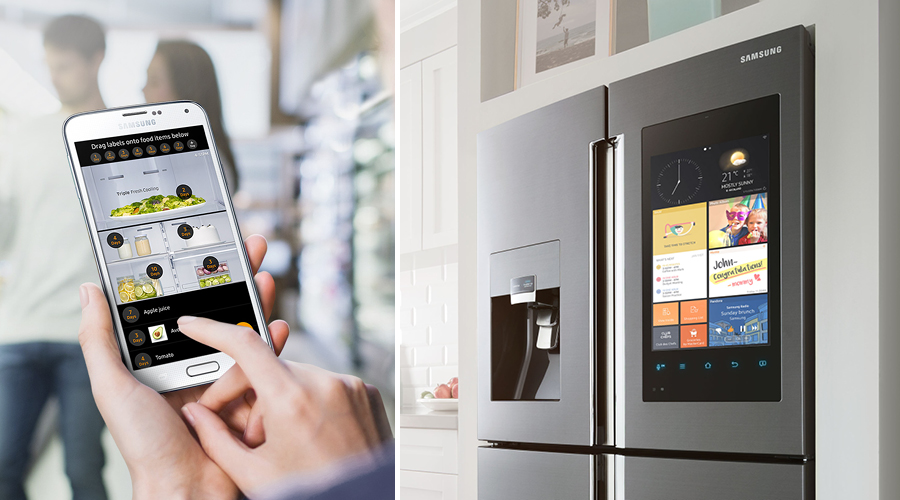 1. The Family Hub
Samsung's hero refrigerator, the Family Hub, outshines others on the market by honing in on three key aspects of daily life — family connection, food management, and entertainment. Tapping into the nostalgia of posting notes and photos on the fridge door with magnets, the Family Hub's large interactive screen facilitates the modern day Post-it board. Connection to what is unequivocally the heart of the home from wherever you are on your phone is easy thanks to the Samsung SmartHome app which can be downloaded to both Apple and Android devices. The app allows you to communicate with loved ones when you're not at home by sending and receiving messages, drawings and photos which can be received and responded to from the Family Hub's tablet-style screen. Furthermore, a live shopping list is synced to your phone as family members update it from the fridge door. If having a moment of doubt at the supermarket, built-in camera technology will allow you to get an inside view of the fridge on your mobile phone. The final string to the Family Hub's bow is its ability to stream radio, music and TV coverage. You'll never miss out on a crucial part of the movie or match while in the kitchen, as the interactive screen has the ability to mirror what is being watched on your Samsung Smart TV from wherever it's located in your home.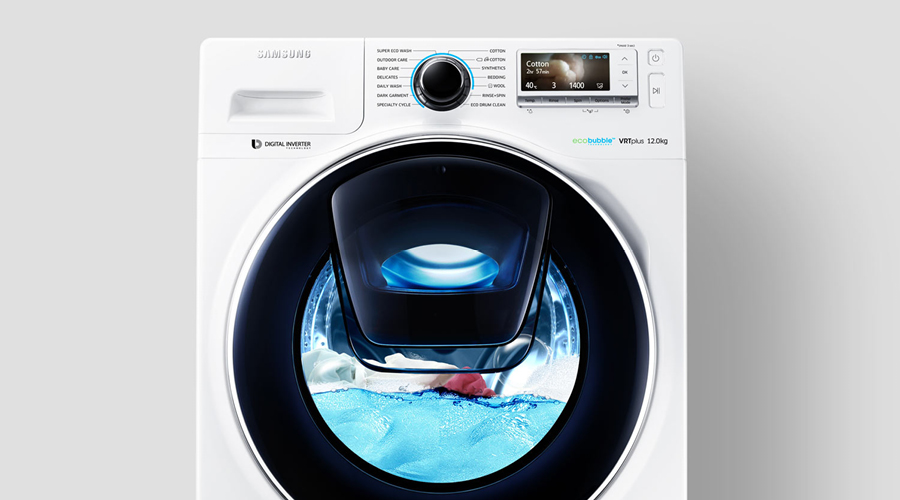 2. Samsung Addwash Washing Machine
The front loader that allows you to add washing mid cycle comes to the fore in our new world of connectivity, by allowing you to operate and monitor the progress of your wash cycle from your phone. Ingeniously simple yet saving you from a lifetime of forgotten damp washing left to sit, the AddWash machine allows you to start a load remotely from your phone and will notify you with a pop-up message when its wash cycle is complete via the Samsung SmartHome app.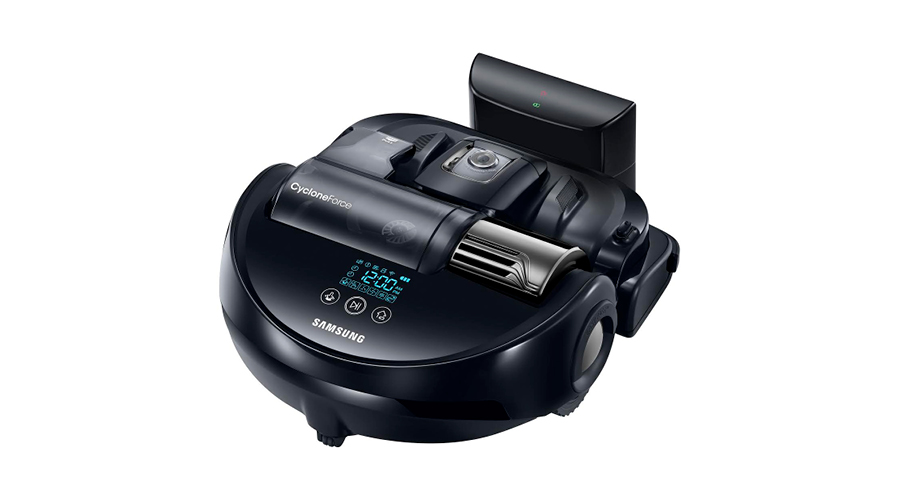 3. Samsung WiFi Powerbot
Designed to maintain clean floors, Samsung's robot vacuum is another Wifi capable appliance that can be deployed from your phone via the Samsung SmartHome app. Virtually faultless in its operation, the powerful wee 'bot is endearingly clever, scanning the area using its digital camera and visionary mapping system in order to dodge obstacles and stairs. In the case of running low on power, the VC will head home to its charging dock mid-session in order to return back to exactly the same spot it was cleaning.