If, like every other Aucklander, you are planning a quick, fun-filled escape this Easter weekend, be sure to consult our guide on the best places to spend your time while away. From one of the best pasta houses we've come across in Wellington to Queenstown's glorious hotel newcomer, we've laid out exactly where you should be dining, resting your head and whiling the afternoons away over the extended Easter break.
Queenstown
Stay: Despite only being up and running for just over a year, the eclectic and inviting QT Hotel has already cemented its status as the place to stay when visiting Queenstown. Each individually-designed room offers a supremely unique stay, one that is made all the more charming by interesting little touches, like the locally sourced knitted socks or the small treats from the famed Remarkable Sweet Shop.
Eat: Paying a visit to Queenstown and not booking a table at Rodd & Gunn's The Lodge Bar would be a regrettable decision, to say the least — and while everything on the menu is undeniably flavoursome, we recommend the monkfish. Elsewhere Josh Emmet's Rata restaurant serves up a mouth-watering medley of locally-sourced fare, while Arrowtown's Rosie B is the perfect reason for a day trip out of Queenstown (the plush restaurant's Wild Legend Fiordland lobster has built quite a reputation for itself).
Do: A guided tour around the country's most southernmost distillery. The award-winning Cardrona Distillery, makes for a marvellous afternoon filler, especially when finished off with a divine seasonal cocktail or two.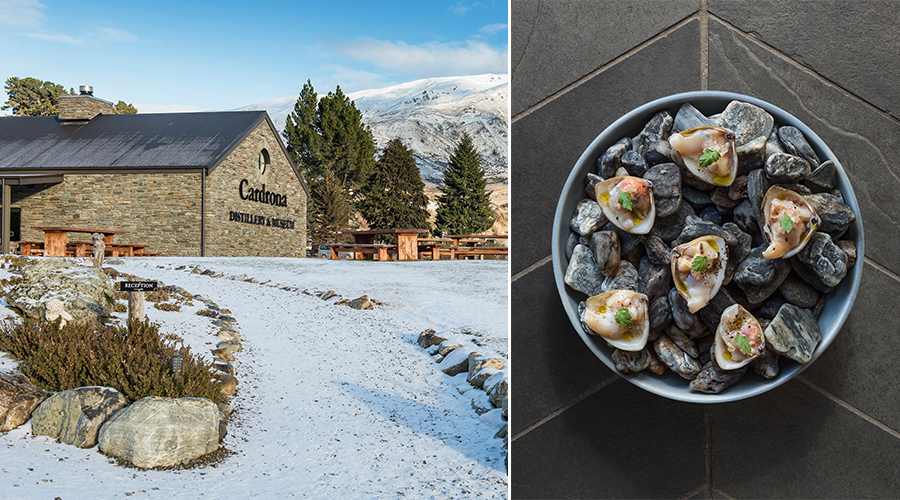 Taupo
Stay: Boasting glorious interiors, a luxuriously cosy vibe and impeccable service throughout, a stay at Huka Lodge is an experience in itself. The boutique hotel is surrounded by 19-acres of superbly manicured grounds — the ultimate place for a relaxing afternoon stroll — and the line up of fantastic dining options means that you never really have to leave the hotel. However…
Eat: Just because you don't need to step out the hotel, doesn't mean you shouldn't — especially with the tantalising fare Taupo has to offer. Newcomer The Bistro creates a changing menu that is dependent on the seasons, boasting simple food that has already caught the attention of locals thanks to its wholesome, unpretentious ethos. The Brantry makes a fine choice for classic tastes who are looking to indulge in a memorable three-course meal, while Pauly's Diner is perfect for a pitstop — its bigger-than-your-head burgers are the best in town.
Do: If you're looking to make the most of the outdoors this weekend before winter sets in, the Huka Falls Spa Park Walk — which follows the Waikato river around to the top of the falls — is a serious must-do.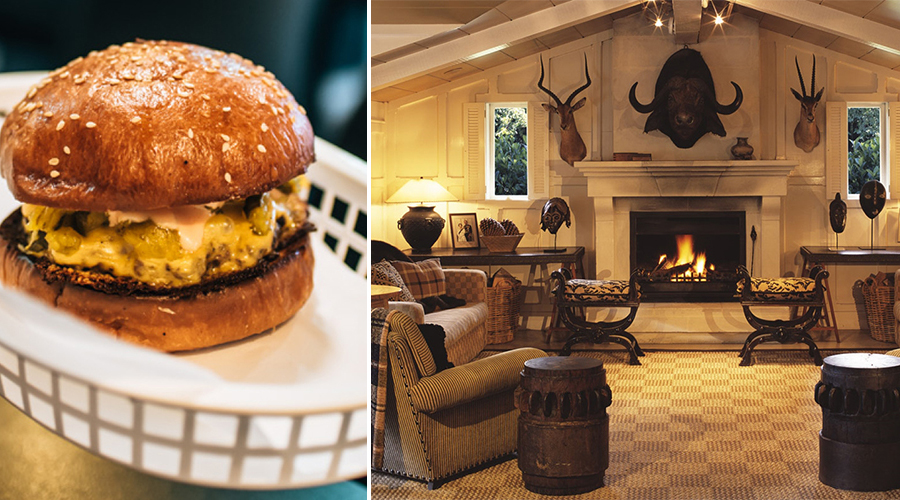 Wellington
Stay: When staying in the capital, there's nowhere that can offer a getaway quite as luxurious as that of DoubleTree by The Hilton, its opulent gilded interiors alongside incredibly attentive staff deliver an unrivalled escape.
Eat: For those looking for a hearty meal, be sure to pencil in a visit to 1154 Pastaria for some carb-heavy goodness — the pasta joint's handmade creations are second to none. Alternatively, Mãori fine-dining restaurant Hiakai (helmed by The Final Table's Monique Fiso) delivers a cultural culinary delight that you're unlikely to get anywhere else.
Do: Inject a dose of culture into your life and pay a visit to Te Papa Museum. Easter weekend serves as your final chance to get up close and personal with some of China's imperial icons via the 'Terracotta Warriors' exhibition (it closes on Easter Monday). Museums not quite your thing? Renowned British playwright Lucy Kirkwood's latest endeavour, The Children, has hit the stages of Wellington. A witty and touching story, it will be showing at the Circa Theatre over Easter weekend.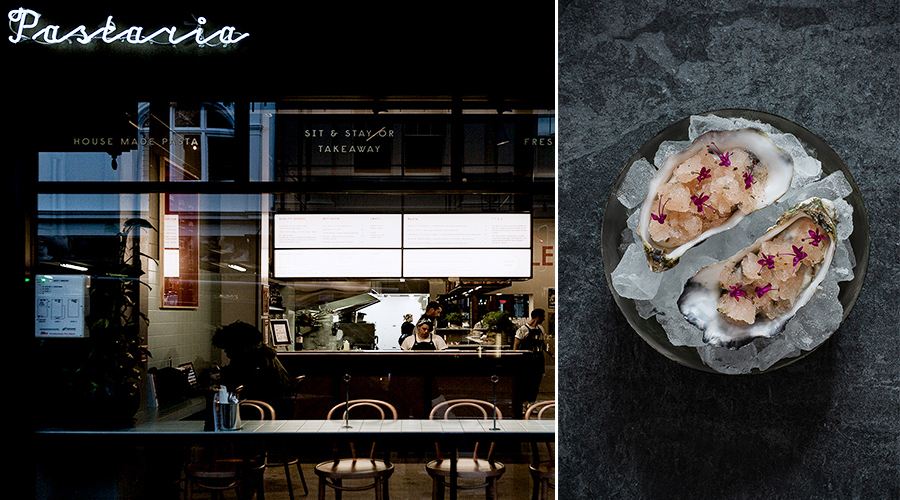 Hamilton
Stay: With views overlooking lush green pastures and bedrooms that are undeniably cosy, the Rua Resort serves as the ultimate place to disappear to for some well-earned R&R.
Eat: With mouth-watering fare that encourages diners to expect the unexpected, restaurant Chim Choo Ree — which you will find tucked away in a quaint brewery — makes an ideal stop off for a delicious, one-of-a-kind dinner. Searching for something more classic? Hayes Common delivers plates of hearty grub that will leave you entirely satiated. Those with a sweet tooth should skip the dessert menus and head to Mama's Donuts instead. The freshly-made, fluffy morsels are worth a trip to Hamilton alone.
Do: Make the most of these crisp-but-sun-drenched autumn afternoons and take a relaxing stroll around the Hamilton Gardens. Walking makes thirsty work, of course, so feel free to top up those hydration levels at Craft. The area's best independent craft beer bar, with a constantly changing 15 beers on tap, you can rest assured there will be something that takes your fancy.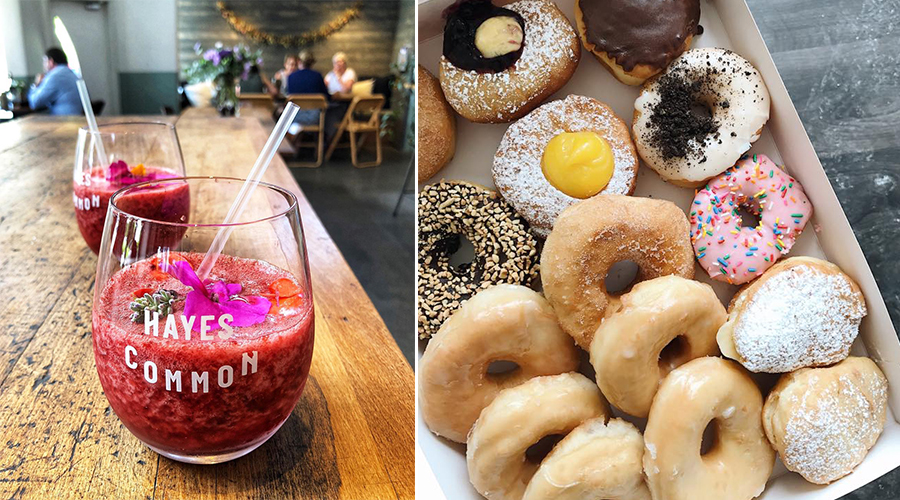 Christchurch
Stay: Nestled in the heart of the city, overlooking the river Avon and the scenic Hagley Park, resides the luxury hotel The George, the finest option for a splendid stay in Christchurch.
Eat: When dining in Christchurch, a trip to the lush, South American inspired Amazonita is a necessity. Opened last year, it's here that you can enjoy an array of culinary marvels — from the line-caught ceviche to the cured beef cheek pappardelle — in an unprecedented, forest-like setting (be sure to order a cocktail or three, they are exquisite). If it's a spot of brunch you are yearning for, popular cafe Hello Sunday serves up an array of pleasing dishes, perfect for getting any day off to a fine start.
Do: Christchurch Art Gallery is always a great option for some quality cultural intake, and this time of year does not disappoint. William Wegman's Being Human exhibition (on from now until 28th July), showcases an array of interesting artworks focused on dogs, depicting them through every form of art from colour field painting to abstract expressionism — a must-see if in the area.