Weekends are for relaxing, watching a little Netflix and letting the peaks and troughs of the week wash over you as you ready yourself for another Monday. Keeping you au fait with the most important goings on of the weekend that was, we round up four things you might have missed but need to know about.
Beyoncé and Jay-Z released a new album
Forever keeping us on our toes, Beyoncé and Jay-Z released a groundbreaking collaborative album during their On The Run II London show, without any warning or fanfare. Everything Is Love feels like a culmination of the pair's last two solo albums Lemonade and 4:44 and discusses their past marital issues in the context of forgiveness and reconciliation. Releasing a clip from the first video of the album for a track called APESHIT, the reigning king and queen of rap and R&B take over The Louvre in Paris, wearing pastel suits while singing in front of the Mona Lisa — because why not?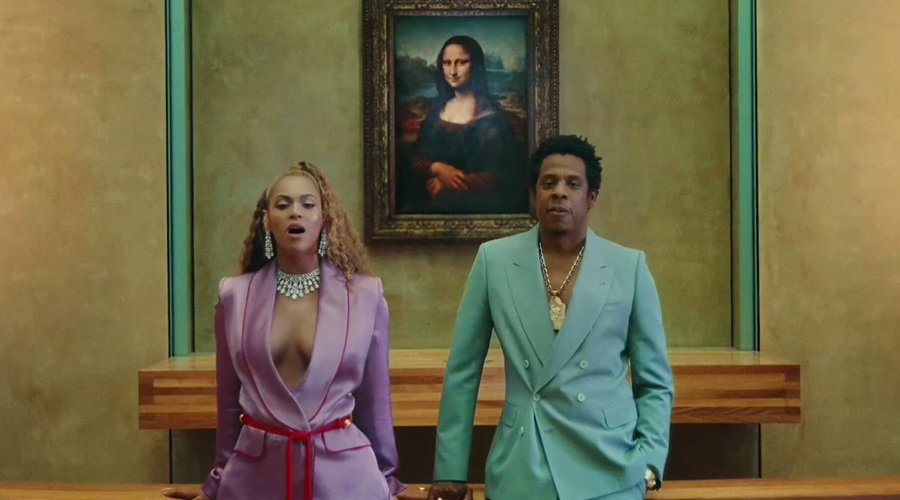 Cristiano Ronaldo's tax troubles
One of the most renowned names in football, Cristiano Ronaldo, has had a run-in with the law. It was announced over the weekend that Ronaldo, after being accused last year of defrauding tax authorities, has been handed a suspended jail sentence and ordered to pay a fine of 18.8 million euros. Eye-watering sum aside, it is unlikely the footballer will spend any actual time behind bars as Spanish law allows, in certain circumstances, for a first offence to be served on probation (if under two-years). Estimated to be worth over $400 million (USD), Ronaldo's status as one of the world's highest-paid athletes is still likely to remain unchallenged for the foreseeable future.
Prada's nod to 'sexy' at Men's Fashion Week in Milan
Paying homage to the design aesthetics of the 60s, Prada created a set in the expansive, industrial space behind its Milan headquarters, with translucent sheeting on the floor and walls and a runway lined with blow-up plastic chairs. In the brand's typically subversive style, mismatched tones and busy patterns were fashioned into a palatable, youthful and distinctly Prada iteration of 'sexy'. We're talking mini shorts in bold shades and geometric patterns, turtlenecks in varying tones and textures, and colour combinations that you would usually consider abrasive (but that worked). Consistently blurring the lines between ugliness and traditional ideals of beauty, Prada continues to challenge the norm.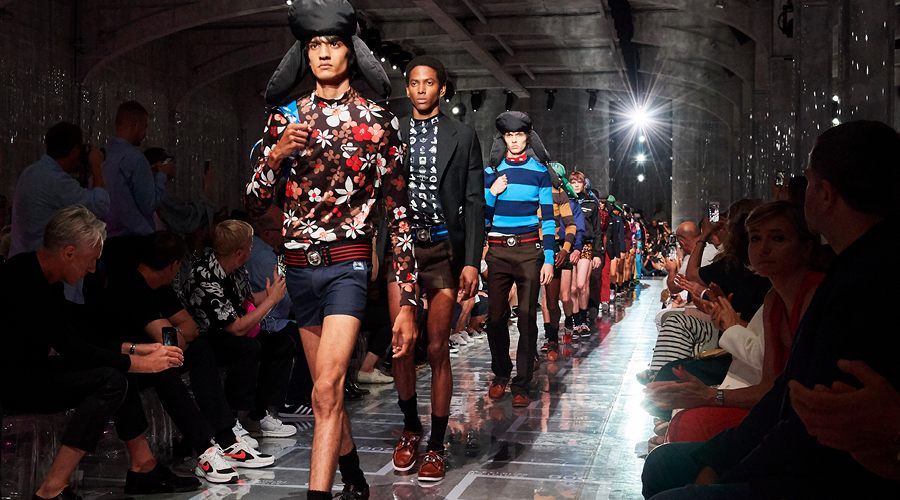 Boyzone are officially splitting up
Look, we know you may be asking 'but didn't they split up in the 90s?' but the answer is no, no they didn't. Boyzone aka the group that brought us hits like No Matter What, All That I Need and the dulcet tones of Ronan Keating, are well and truly boys no more, and are releasing a final album to say goodbye. Their Thank You & Goodnight album comprises 12 new tracks including collaborations with the likes of Ed Sheeran and Gary Barlow and is sure to be a fitting farewell for the musical foursome. The album, if you were wondering, is due out in November.