Another weekend another rugby match. And I'm sorry, but even if you're not a fan of our national sport, you have to appreciate the course of events that unfolded in Wellington on Saturday night. The Boks, bringing their relentless physicality, overcame the boys in black to achieve a devastatingly close victory, 36-34. Fair to say, the rugby world was roused with many commentators stating that they'd hate to be the next team facing the ABs (aka South Africa, next weekend, in Pretoria).
Meanwhile, over at London Fashion Week, the Beckhams reasserted why they are the epitome of 'family goals', with Romeo Beckham posting a very cute photo on Instagram in support of his mother's 10th-anniversary show. We swooned, we cooed, and we snapped our fingers for the Spice Girl-turned-designer who makes having a huge family and running a clothing empire look like a walk in the park.
View this post on Instagram
In other important news, it came to our attention that there is some ALARMINGLY good Garlic Bread coming out of Queen's Rise restaurant Lowbrow. Not that we're experts on Instagram analytics or anything but we noticed that the posting of this mere little creation garnered tenfold the likes of the eatery's average post, meaning that people are excited. We'll leave you to devour the caption alone, which reads: "We've been working on perfecting this little guy for a while now, and what a journey it's been. Soft pillows of love with a slightly salty crisp exterior, all hiding the slow cooked garlic and parsley butter sneakily injected into each roll, this is a butter lover's dream." So, you know, Code Red people.
It also became apparent over the weekend that future space tourists will be able to toast to their intergalactic pursuits with a high-tech bottle of Mumm Champagne. The marque's official CEO (Chief Entertainment Officer) Usain Bolt launched the first zero-gravity bottle in nothing other than a zero gravity chamber. You can watch the antics here.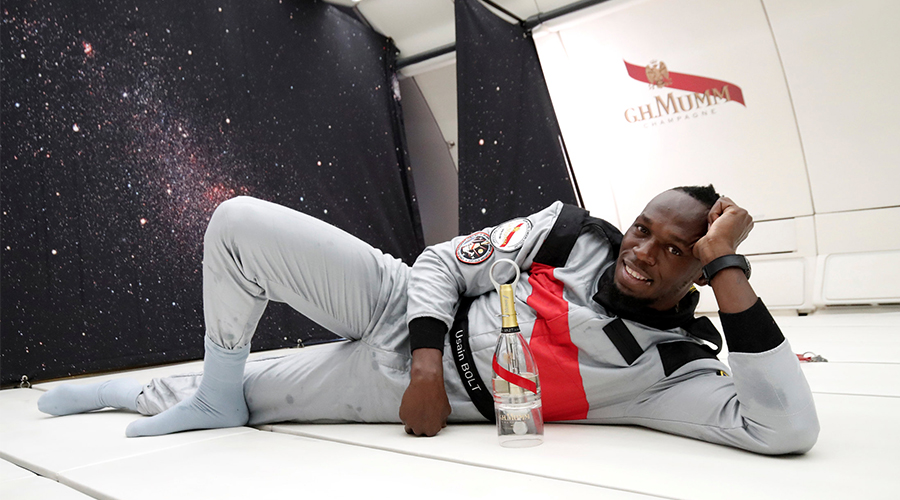 Last, but certainly not least, it's been a long weekend for some who have felt the full force of Mother Nature. Hurricane Florence made landfall causing severe flooding in North and South Carolina where the death toll is well into the double digits. You can watch a jaw-dropping video showing the damage here. Things aren't good in China and the Philippines either where Typhoon Mangkhut has caused half a million people to flee, leaving 64 dead.