Commemorating fifty years of joy, protest, resistance and community this February, Auckland Pride Festival has commissioned a beautiful public art installation that is illuminating several popular outdoor spaces in Tāmaki Makaurau.
This year's Creative Director is Hāmiora Bailey, who has curated Pride's very first Takatāpui festival. Named Te Tīmatanga (The Beginning), it highlights seven queer Māori artists, who are showing their work through public art installations arranged in a walkable trail across the city — from Viaduct Harbour and Silo Park to Britomart, Commercial Bay, Albert Park and Aotea Square.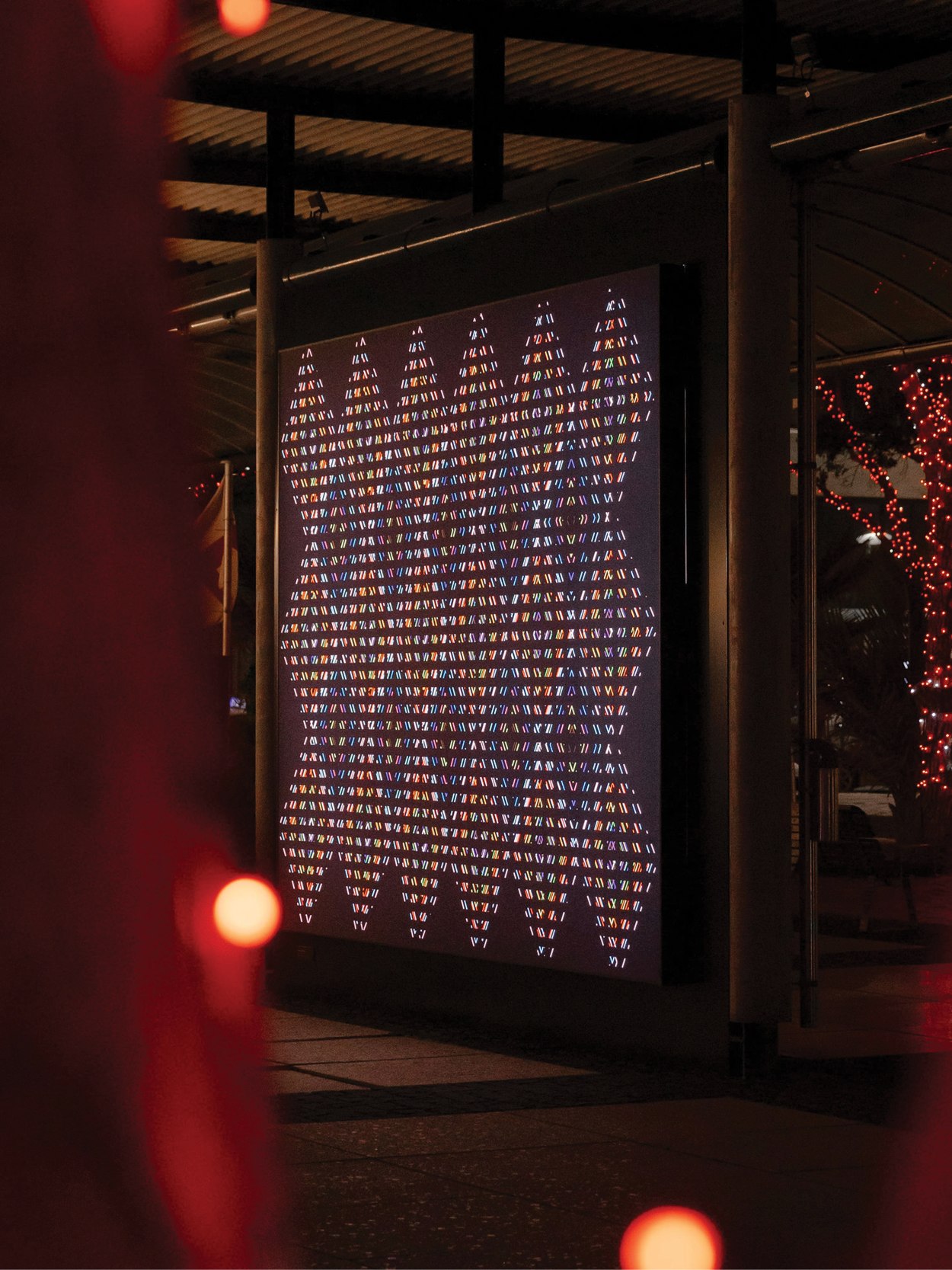 Bailey is the co-founder/director of collaborative art and design platform Kōpū O Te Rangi, and has his own artistic practice which is showing as part of the festival — his full-scale light installation, E Nekeneke Ki Tōu Ake Ao, is proudly on display at Viaduct Harbour's Market Square.
Undulating, rainbow-flecked diamonds of colour and light, E Nekeneke Ki Tōu Ake Ao — meaning "move into your own world" — is inspired in appearance by the endemic Pātiki (flounder). The piece explores how gender binaries, when interpreted rigidly, can lead us to have a narrow viewpoint of other aspects of ourselves — and the world around us.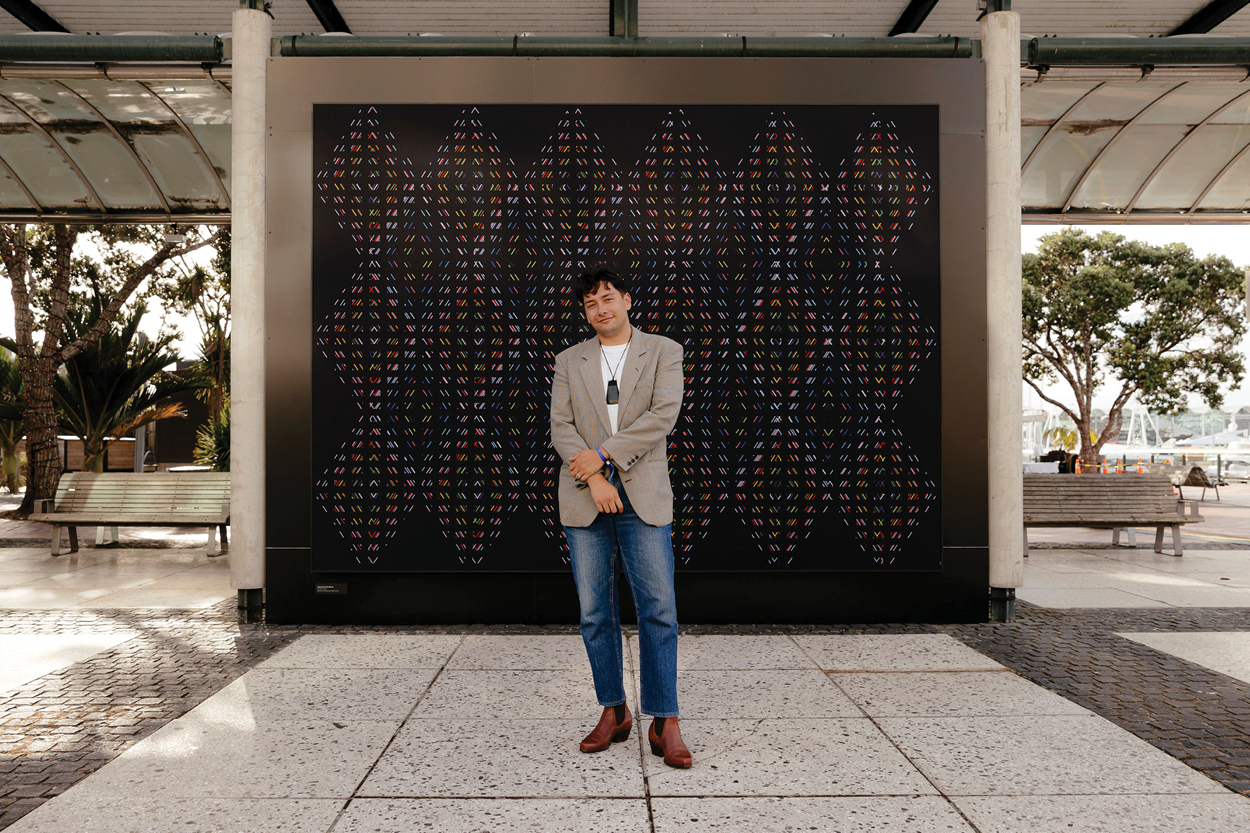 The black grid formed by the space between the multicoloured strokes symbolises a hīnaki (net/imprisonment), which denotes "the settler-colonial influence and its gaze obstructing the reception and bounty of our manaakitanga (hospitality)".
"E nekeneke ki tōu ake ao reminds us that now, thanks to the work of our elders, moving away from our conditioning can be a thing of curiosity and grace," says Bailey. "We should allow ourselves, and indeed our whānau, to move with us into our new world, manoeuvring through the seabed and mud, like the Pātiki that we look to as exemplars of hospitality."
The other artists featured as part of Te Timatanga are Hana Burgess, Liam Brown, Huriana Kopeke-Te Aho, Fern Ngatai, Quack Pirihi and Kahu Kutia. A further 22 takatāpui artists were planned to be hosted in a more traditional gallery setting inside Albert Park's Caretaker's Cottage, however in the Red setting this will be an online digital tour — to be announced soon.