For those who don't know Tom Gould, he's an Auckland-bred photographer and director who, 10 years ago, moved Stateside to take on The Big Apple. In that time, he has achieved notable acclaim, working with the likes of Ralph Lauren, capturing the brand in all its street glory via the sellout coffee table book Bury Me With the Lo On, directing video clips for Queens rapper Action Bronson, and serving as the videographer for his cult TV series F*ck That's Delicious. His work has been exhibited globally including at MoMA, ICA and the British Film Institute, and has graced a good number of fine print publications.
Basically, he's a cool cat who also happens to be a long-time friend of Huffer. Which is why part of Gould's most recent exhibition 'Decade' will be entwined in Huffer's 21st birthday showcase taking place next week as part of fashion week. Honing in on the creative's 10 years in NYC, the works selected to come to New Zealand for the brand's Thursday night event at The Powerstation — a quintessential 90s gig setting designed to take attendees back to the beginning — are those that reflect Huffer's own appreciation for true locals, the people who make any town, street or city what it is.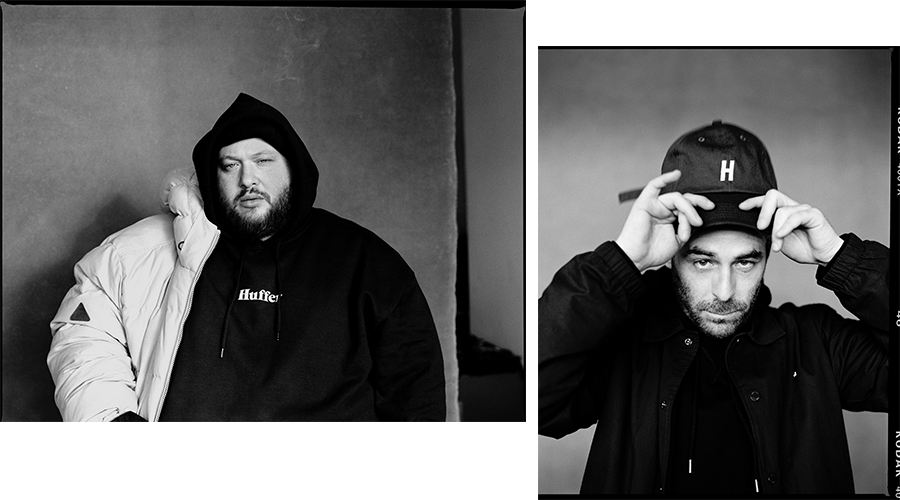 Capturing the likes of Bronson, Bronson's right-hand man The Alchemist and Kiwi fitness guru Kirsty Godso, the works will be on display at The Powerstation and up for sale the next day with Huffer show attendees having first dibs. Fusing fashion with art, culture and a sense of provenance, the hotly anticipated event, which will see acclaimed American rapper Desiigner perform at the afterparty, will cult to the core of the beloved street brand's ethos.