Although we often get to Friday and waltz through the office doors high on the promise of a weekend, let's not just brush off the week that was. Many interesting, zeitgeisty, cultural, fashionable, delicious things happened. Things that, before we slap on our glad rags and never think about this week again, deserve to be acknowledged.
1.Victoria Beckham released a beauty line
It was something that had been highly anticipated by the wider beauty community, so when Victoria Beckham dropped her debut beauty line this week, the Internet was awash with praise for the designer's clean approach and signature, sleek delivery. The collection comprises a smoky eye series that includes beautiful, brown tones, cream lid eyeshadows and effortless eyeliners. The line comes in packaging that is 100% post-consumer waste and entirely recyclable or biodegradable shipping materials.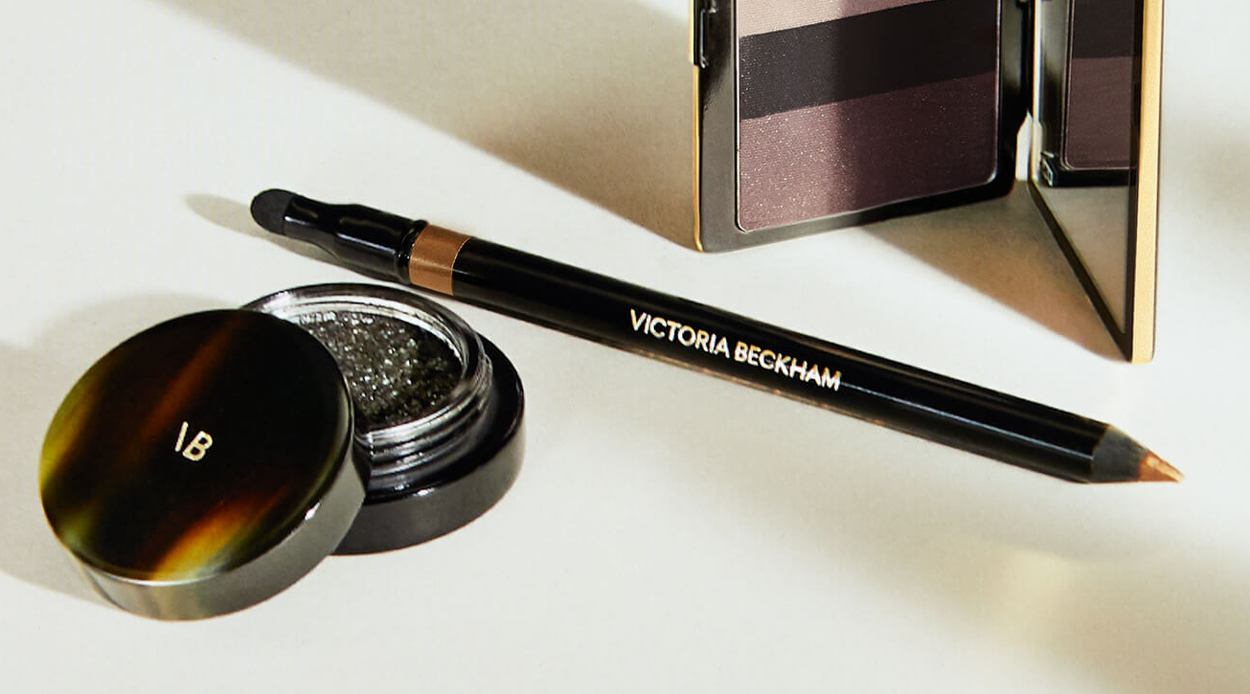 2. London Fashion Week delivered another iconic front row photo
Feeling like an extension of the last Anna Wintour front row photo that went viral, where Harlow Beckham had had her hair cut in the same style as the Vogue icon, this season, it was the whole Beckham clan that inadvertently teamed up with Wintour to deliver yet another viral front row pic. Seeing Romeo, Brooklyn, Cruz, David and Harlow sitting next to a classically 'cool' Wintour, it was a moment that seemed to ignite the Twittersphere and reminded everyone why the Beckhams are the unofficial first family of fashion.
3. The Jellyologist released an at-home jelly kit
If you've never tried Auckland-based culinary creative The Jellyologist's jelly, it's a real treat. A reimagining of the simple, gelatinous dessert into bite-sized, sculptural shapes, her tasty morsels are always a hit when they emerge at a party, wobbling to the delight of anyone who manages to snap a quick 'boomerang.' Taking her concept a step further, The Jellyologist has just released an at-home kit, available in Countdown, that includes cone-shaped moulds and two flavour varieties, and can be bought with other flavoured jellies that include Chocolate Lamington, Apple & Elderflower and Nan's Pavlova. It's the perfect treat to surprise dinner guests with and is sure to be a hit heading into the season of celebrations.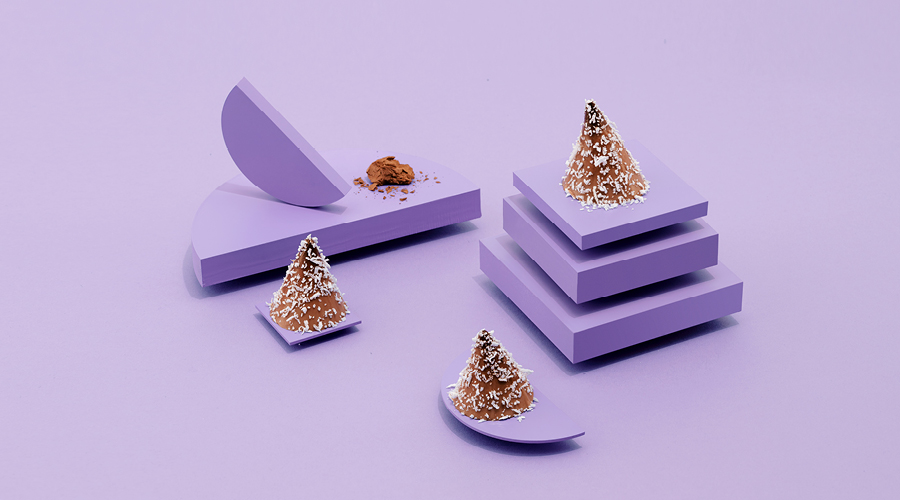 4. Milan Fashion Week kicked off
Prada took to the Milan runway with an elegance that took us ever-so-slightly off guard — so used to the brand's penchant for eclecticism, were we that a more understated, immediately wearable collection was not what we expected. See our more detailed round-up of Prada's Spring 2020 show here. With more still to come, including Gucci on Monday, we're watching eagerly and will endeavour to bring you the best moment from the week.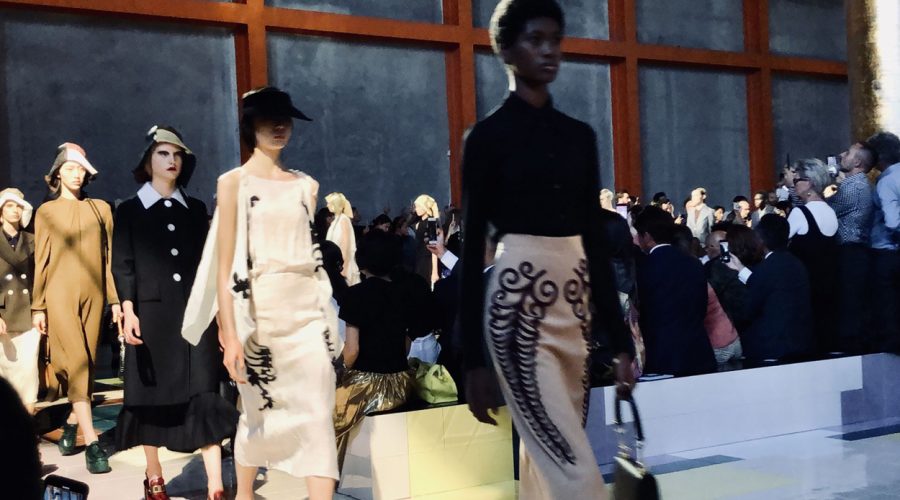 5. Ad Astra was released and Brad Pitt continues to be a heartthrob at 55
Is it possible that Brad Pitt is getting better looking with age? Watching the veteran actor (and Hollywood icon) in Once Upon a Time in Hollywood and then in this recent photoshoot for GQ, and now, finding ourselves back at the cinema watching him headline yet another blockbuster Ad Astra, many of us were left wondering if Pitt was Benjamin Buttoning himself IRL (but with good looks rather than age). Not to detract from his impeccable acting skills — he really is a master of his craft — but we are definitely on board with seeing more of Pitt's new 'distinguished heartthrob' identity.
6. Greta Thunberg spoke in front of the United States Congress ahead of the Global Climate Strike
Impeccably-spoken climate activist (and overachieving 16-year-old) Greta Thunberg this week spoke in front of US Congress in a bid to urge them to take decisive action on the environment. "I don't want you to listen to me. I want you to listen to science, and then act," she said, attempting to emphasise the growing urgency around the issue. This came ahead of the Global Climate Strike set to start today (20th September) and go on through until the 27th September. It's set to see students from schools and universities and workers from around the world join in a combined strike effort, in a bid to get their governments to take action. More information here.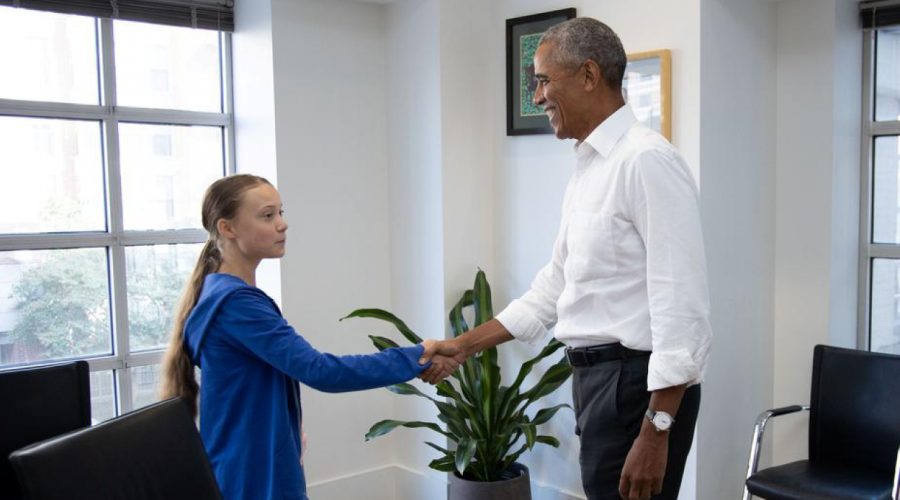 7. The Rugby World Cup kicks off today
And in news that hasn't actually happened yet but has undoubtedly dictated the vibe of the week, the long-awaited Rugby World Cup kicks off in Japan today with the first All Blacks game (versus South Africa) set to start at 10:45pm tomorrow night. If you don't know where you're going to watch it yet, we've rounded up the best places in Auckland, here.