Whether it's fantasy or fiction, comedy or crime that you're hungry for, rest assured summer TV is serving up enticing visual goods for all.
Ratched
A prequel series to One Flew Over the Cuckoo's Nest, Ratched follows the titular psychiatric administrator, Nurse Ratched (American Horror Story's Sarah Paulson) as she evolves from caring, normal nurse to jaded, bitter monster.
Modern Love
Based on the eponymous New York Times column, each of the eight episodes are a visual reimagining of the beloved published essays — with Anne Hathaway, Tina Fey, Dev Patel amongst the names to star.
The Crown
Season three of this adored drama sees the Queen and the Duke of Edinburgh return to our screens amidst the Swinging Sixties — during Labour Prime Minister Harold Wilson's tenure. NB: Charles and Camilla heavily feature, too.
The Morning Show
Anchorman meets Good Morning America in this comedy-drama set in the morning TV industry. Featuring the talented trifecta of Jennifer Aniston, Steve Carrell and Reese Witherspoon, we're expecting great things.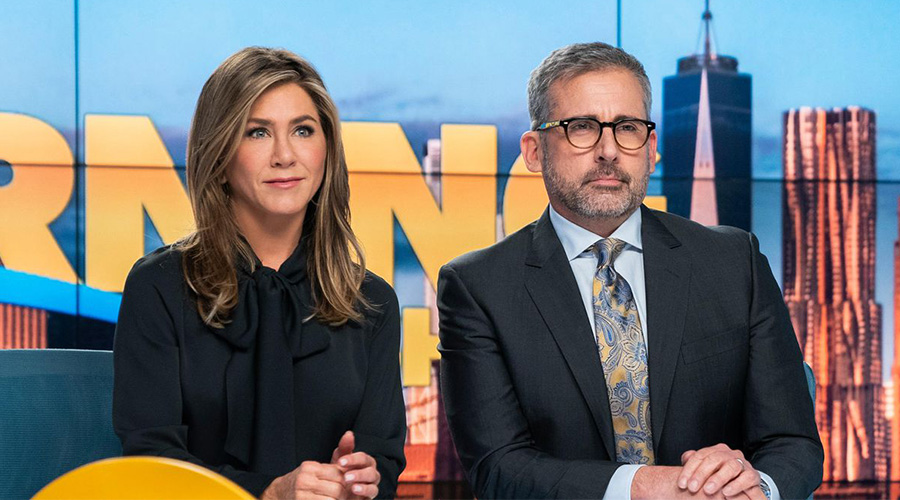 Unnatural Selection
This staggering docu-series delivers an overview of genetic engineering and the bizarre, DNA-editing technology of CRISPR, told by a melange of insightful corporations, biohackers and scientists.
The Politician
Comedy-drama The Politician — directed by Brad Falchuk and Ryan Murphy — follows the story of Payton Hobart, a high school student who spends his entire life trying to reach his goal of becoming president.
The Outsider
Based on Stephen King's bestselling novel of the same name, The Outsider explores the investigation into the gruesome murder of a local boy and the mysterious force surrounding the case.
His Dark Materials
James McAvoy and Ruth Wilson are bringing Philip Pulman's tremendously well-received book franchise to the small screen — set to satiate the cultural appetites of both young and old.