People of Auckland, prepare to be inspired. Semi Permanent, the annual creative symposium, is coming back for another year, bringing with it some of the worlds greatest, most influential thinkers in the world. To spice things up for the 2019 iteration, there will be a slight shift of focus from design and creation to a more business aspect, and the event will now cover three days as opposed to two — meaning even more opportunity for guests to revel in workshops, talks, book launches, film screenings and panel discussions.
The festival will kick off on Thursday 15th August with Future For The Future, an all-day affair brought together by Semi Permanent and New Zealand design studio Alt Group. Rousing from beginning to end, the event will unite some of the biggest movers and shakers in the business sphere, including Charles Adler of Kickstarter, Carla Cammilla Hjort from Space10 and, perhaps most notably of all, Ivy Ross, the Vice President of Design at Google.
The succeeding two days will veer more towards a celebration of creativity, with an array of industry heavyweights descending upon Aotea Square to share their imaginative stories and ideas. The entirety of this year's line-up is set to be incredible, but there are a few names that we're particularly looking forward to. Media artist Refik Anadol, for example, will have us questioning the relationships between space, media and architecture, while Creative Director Hazel Baird is set to inspire the crowd as she delves into her intruiging life experiences — the Emmy Award-winning star has worked at Nickelodeon, Sony Computer Entertainment, and Prologue, where she designed the main titles for the likes of Rouge One: A Star Wars Story.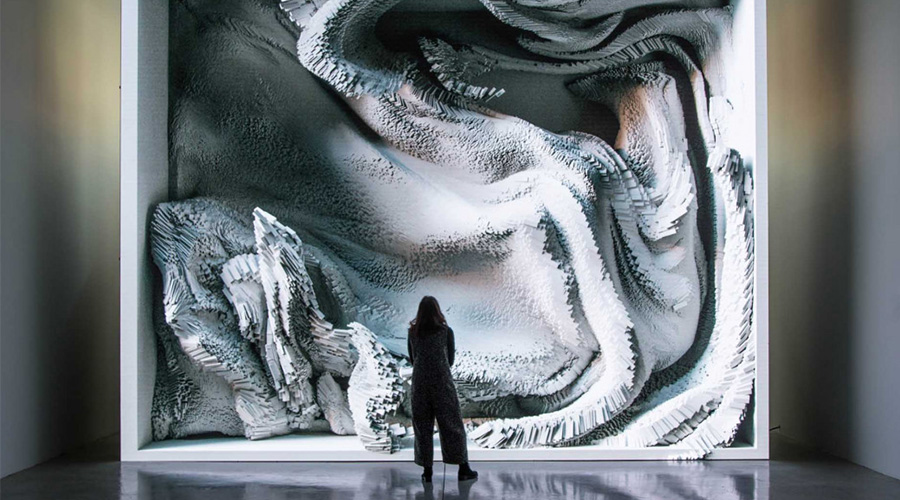 We'll also be scheduling in a visit to see the Chair of the Design Department & Professor of Graphic Design, Erik Brandt, to understand more about how type and typography links with the meaning of words and their political power, in addition to making time for a talk by Lernert and Sander, the artists and filmmakers renowned for their cheeky sense of humour, eye-catching installations, high-conceptual art films and sharp fashion drive. The last on our list — for the moment — is Jesper Kouthoofd, founder & CEO of Teenage Engineering. One talk you won't want to miss, Kouthoofd has made it his mission to create universal, engineering products adaptable for all languages, and his work has been highlighted in the likes of Vogue, Wallpaper, GQ and New York Times.
Three days chock-full with stimulating entertainment, it seems as though this year's Semi Permanent is really set to blow the minds of eager creatives, dedicated techies and promising businesspeople more than ever before. For those whose interests are piqued, a full rundown of the agenda, alongside access to ticket purchases, can be found here.

Semi-Permanent will be taking over Auckland from the 15th-17th of August 2019.