Hot-desking, it would unequivocally seem, is the way forward in workplace trends. Bandied about as the game-changing new phenomenon, putting head down and tail up in a shared space is said to up productivity, encourage a 'cross-pollination' of skills, and inspire those all who work there. Personally, I had never tried it.
It wasn't until we were approached by Parnell's new shared space, the Textile Lofts, that the opportunity arose to do so. Fair to say, it was quite the alluring experience. I was offered a nearby carpark for the afternoon which I gratefully pulled into before shimmying up to the fourth floor of the original Textile Centre. Therein was the handsome workplace I had heard much about but never laid eyes on. The exposed beams, original wood floors, dark timber detailing, gorgeous furniture and dressings of art from talented, young local artists were a promising introduction.
I was met by a few friendly faces and the quartet of lads who run the place — brothers Nick and Harry Healy, Tim Wylie and James Or. During a quick sit-down to find out what it was all about before settling in, I learnt that these four, who consequently run property management business Attune, conceived the project for want of having an office that served more than just themselves. The result is an impressive space (conceptualised by interior designer Rufus Knight) that only six weeks after opening, already ebbs and flows with a steady stream of workers.
Aware that they are marketing themselves as a 'boutique private members workspace', I wanted to know what really set Textile Lofts apart. Aside from the relatively small scale, "It's hugely important for us to get the culture right," Nick admitted, with Harry elaborating: "It is a term that gets thrown around a lot… but it's what we're genuinely trying to achieve here." While there's no denying everyone is welcome at the Textile Lofts — they actively encourage dropping by for a visit if you're in the neighbourhood or even trying it out for a day — it's true that the team is taking a considered approach when it comes to accepting permanent residents. As of next week, they'll be home to an interior design practice, a small e-commerce team, a creative agency and various independents who use the space to host clients or have a few days a week going at it alone, all the while being surrounded by like-minded people.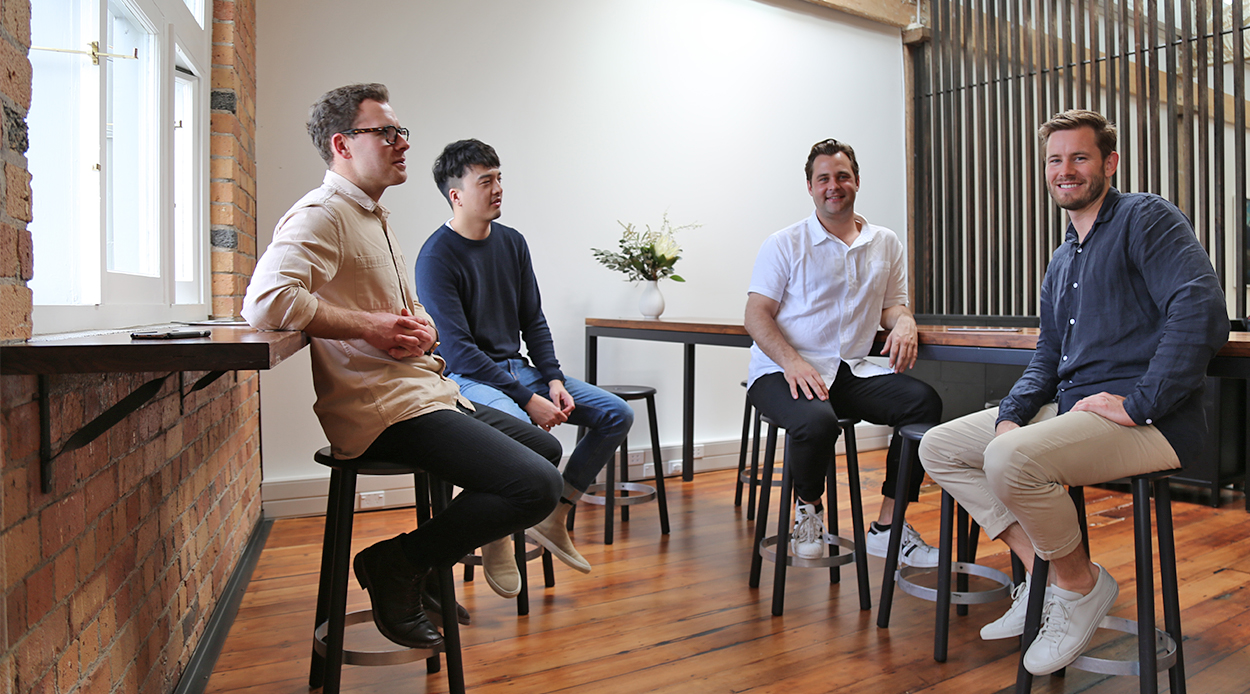 There are three different categories of membership on offer. Firstly, there's the 'club' option, which provides access to a desk area from 8am to 6pm on workdays, then there's the 'resident' echelon where members are assigned a permanent position with a desktop screen and storage locker, and finally, a 'studio' membership which allows users to enjoy a private office, big enough for four people, on a permanent basis. Choosing one of the vacant desks to splay my things down on, I got stuck into a few hours work, only to tick off my to-do list at a record pace. "Three or four hours here is like a full day in an office," a fellow worker confirmed when I finally got up to go to the kitchen to make a coffee.
Satisfied with my achievements, I could understand why both suits and creatives with offices elsewhere would opt for a breakout day at Textile Lofts. What's more, I could envision a new age where businesses would hire out a few desks for employees to use on a rotating or occasional basis. Hell, I was thinking about how I could butter my own boss up. Surrounded by Saint George's Bay Road's ever-expanding lineup of design-orientated businesses and eateries with the right kinds of people to frequent them, it's certainly a good vibe down in this part of Parnell.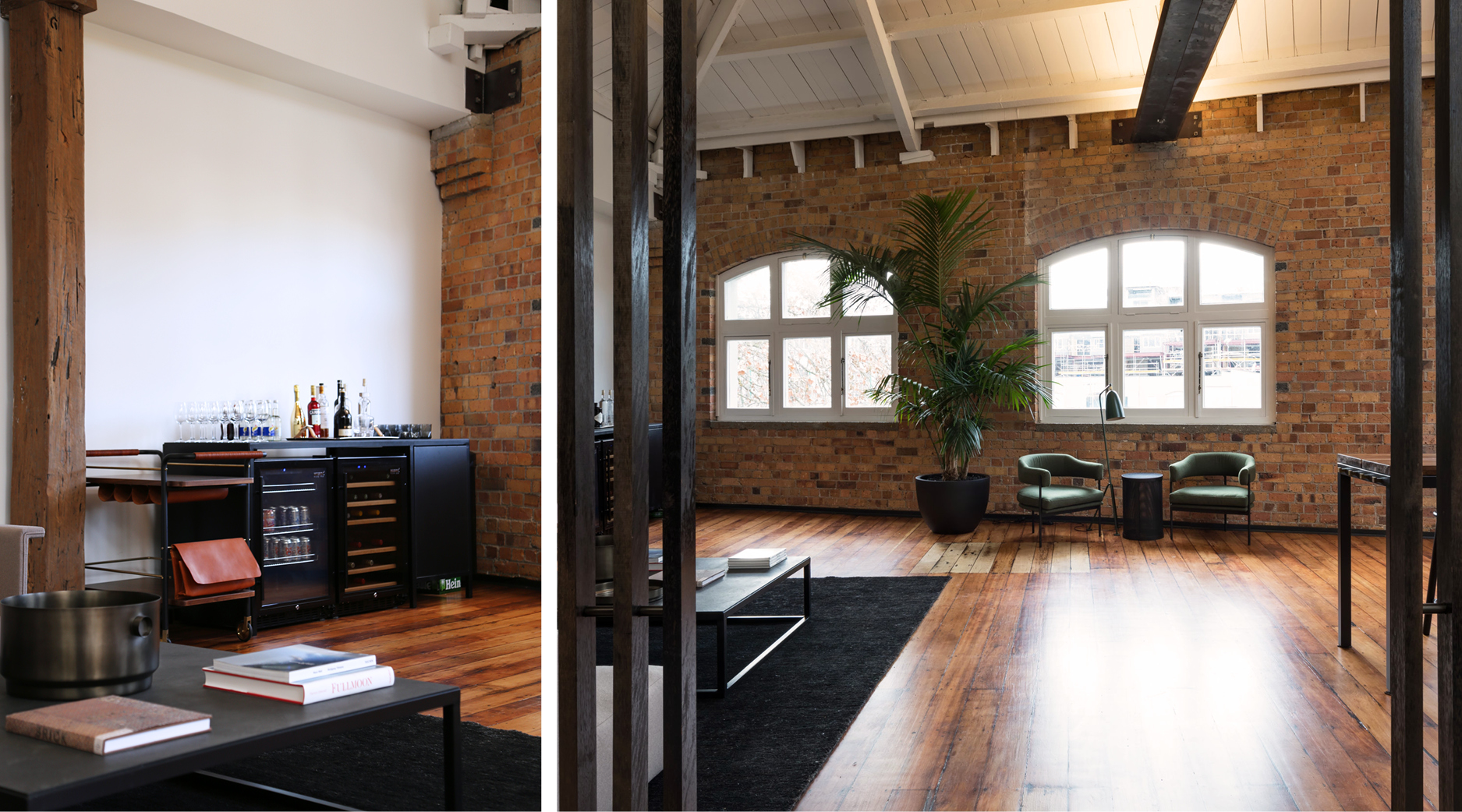 Feeling as though I deserved a drink, a celebration for popping my hot-desking cherry, I asked what time the convivialities normally kicked off. With a well-stocked bar waiting in the social area at the very far end, it would have been rude not to. As I enjoyed a beer before making tracks, I asked if the bar had become a regular hang-out. Wylie summed it up by saying, "of course we all like a drink, but there's no one here who doesn't have a company to build." And so it would seem, Textile Lofts is already striking the right balance between work and play. For now, it was begrudgingly back to the office.
*To celebrate their launch, Textile Lofts are giving away four months worth of access to their shared space for up to four people. To register your interest, click here. 
This competition has now closed.
Textile Lofts
1 Kenwyn Street
Level 4
Parnell
(09) 218 4995