If you don't own a Tesla and therefore don't know what a 'supercharger' is. Never fear. 'Tis much like it sounds; a rocket-powered (not literally) car charger that takes a fraction of the time to energise the beautiful, Musk-conceived vehicles when compared to the regular at-home wall chargers. Currently, there are three tactfully positioned supercharge stations located across the North Island — Hamilton, Taupo and Palmerston North (signified in red below) — but the network is about to increase fourfold, with an additional nine stations set to cover the entire country within the next 18 months.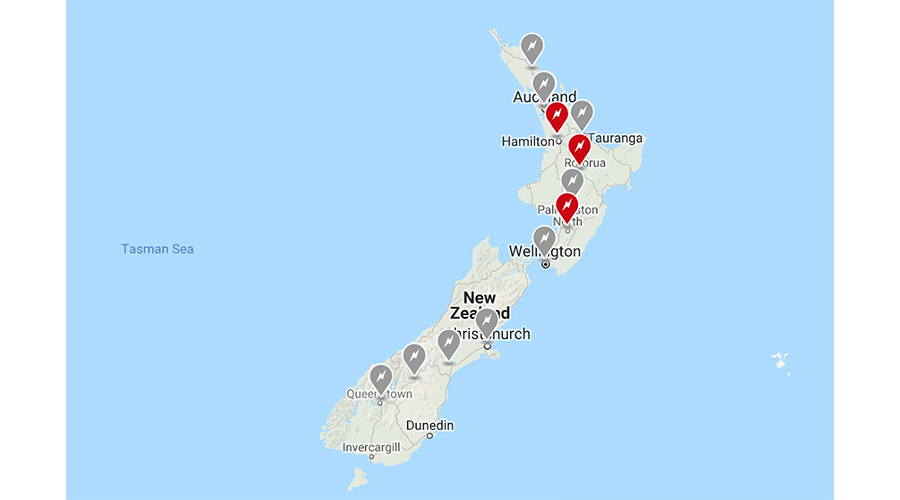 With the ability to provide a half-charge in just 30 minutes, each supercharge station will be located on the sides of major highways, fully connected to both north and southbound routes, and will allow access to destinations that have so far been off-limits to Teslas due to limited charging access. This aggressive expansion of the supercharger network coincides with an increase in destination charging sites too, i.e. public place where you can charge your vehicle with a regular wall charger.
Such an investment infrastructure can only mean one thing — Teslas are here to stay, and we couldn't be happier about it. If you're still contemplating taking the plunge into the all-electric automotive world,  consult our guide to the numbers here.