TeamLab has become renowned the world over thanks to its innovative and contemporary approach to art. Employing an unlikely digital, technological aspect, the Japanese creative group brings together über-talented creatives that specialise in a variety of areas — like CGI animators, architects, graphic designers and engineers — to create large-scale, visually-arresting projects. To experience the magic fully, the breathtaking installations have to be seen in person, but with most exhibitions taking place across Asia, that's usually easier said than done. Which was why, when news of TeamLab's impending Melbourne exhibition broke back in July, it was met with excitement from art fans down under. Set to kick off this weekend, here's everything you need to know about the hotly-anticipated event.
The free exhibition, brought together in partnership with Melbourne's acclaimed International Arts Festival, will be the first time TeamLab has descended upon the city since its spectacular NGV Triennial appearance in 2017. Entitled Reversible Rotation, it will see four large screens take over Tolarno Galleries, each projected with hundreds of thousands of simulated, digital particles. The minuscule particles will join forces to create cascades of shimmering luminescence which, to the viewer, will give the effect of floating in a wave made of light.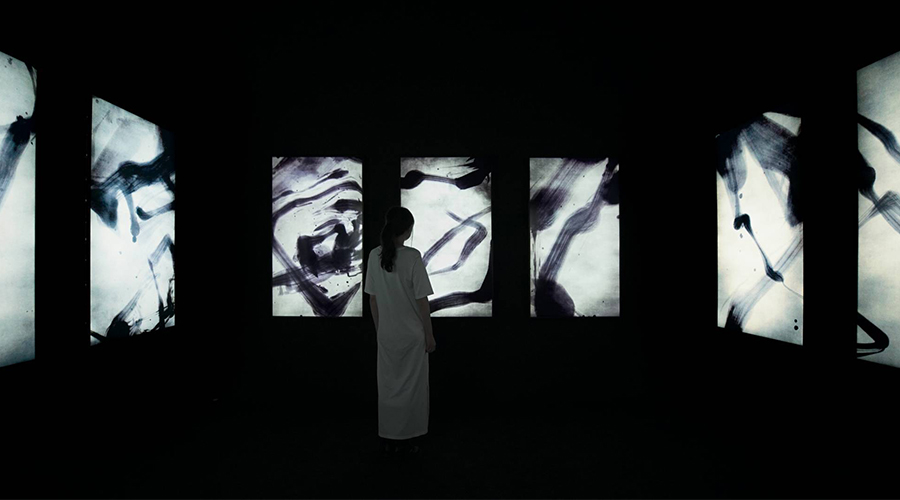 TeamLab's past projects — including the virtual mini whirlpool that made waves at the 2017 NGV Triennial — can only be described as art that's truly out of this world. This year's Spiral of Resonating Lamps in the Forest exhibition, for example, saw the collaborative channel Japan's natural cherry blossoms via hundreds of hanging lamps illuminated in varying shades of pink, while the Universe of Water Particles in the Tank installation saw an enormous 'waterfall' of light cascade down the interior of a repurposed oil reservoir. With each mesmerising light work bigger and better than the last, suffice to say, we're expecting remarkable things from this weekend's spectacle.
TeamLab will be showcasing its exhibition as part of the Melbourne International Arts Festival from Saturday 5th October to Saturday 2nd November. For more information, click here.
Tolarno Galleries
Level 4/104
Exhibition Street
Melbourne