From informative memoirs to engrossing fiction, literary heavyweights to debut authors, these are the books worth reclining under the sun with this summer.
AUTOBIOGRAPHIES:
Prince: The Beautiful Ones by Prince
Crafted in partnership with the Prince estate, the book incorporates Prince's handwritten, early pages of the memoir alongside photos from his personal collection, scrapbooks and lyrics, to create a re-envisioned version that will be, in Prince's own words, a chronicling of his life — from his very first memory, right up until his spellbinding 2007 live Superbowl performance.
Me by Elton John
First a farewell tour, then a feature-length film. Now, one of the world's biggest superstars, after a lifetime of debauchery, is finally ready to deliver his first-ever, authorised autobiography — one packed with juicy details on every controversial, flamboyant adventure.

Mrs Escobarby Victoria Eugenia Henao
Henao married Pablo Escobar at the tender age of 15 and stayed by his side for 16 years until his death in 1993. Mrs Escobar is Henao's much-anticipated tell-all on a lifetime of infidelity, violence and crime with history's most notorious drug lord.
Face It by Debbie Harry
Blending together first-person essays, interviews and unseen photographs, Face It finally allows us a glimpse into how one of the most iconic women in music ascended into pop-punk superstardom, with New Wave band, Blondie.
Permanent Record by Edward Snowden
In this riveting memoir, former National Security Agency whistleblower Edward Snowden tells all on his time in the NSA, the surveillance apparatus he helped build there, and the thoughts and decisions he made before carrying out his infamous document leak.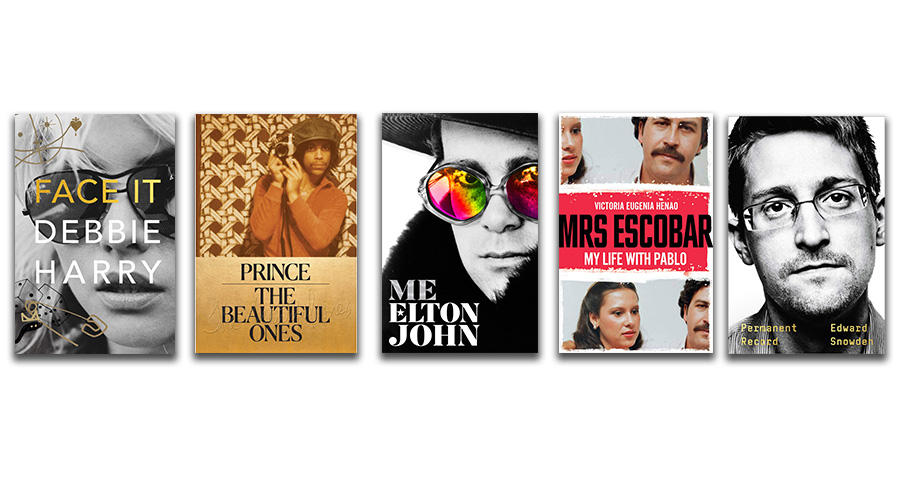 NOSTALGIC CLASSICS:
To Kill A Mockingbird by Harper Lee
A worldwide phenomenon, Harper Lee's revered novel highlights the profound racial injustice and inequality during 1930s Alabama — providing insight into the racial issues that continue to divide America, and the world, today.
The Picture of Dorian Gray by Oscar Wilde
The Picture of Dorian Gray touches upon our consistent quest for youth and beauty, while bringing to the fore issues with society's superficial tendencies. Prepare to question if selling your soul is a far worse demise than becoming ugly and old.
1984 by George Orwell
Almost 70 years after the book was first published, George Orwell's vision of a dystopian, totalitarian world couldn't ring truer. The narrative spotlights our current political climate and is chillingly more accurate today than ever before.
The Great Gatsby by F. Scott Fitzgerald
A story that follows a mysterious millionaire, and his romantic obsessions, Fitzgerald touches on themes of social upheaval and materialism — all the while making us wish we could have been a part of the glamorous roaring 20s.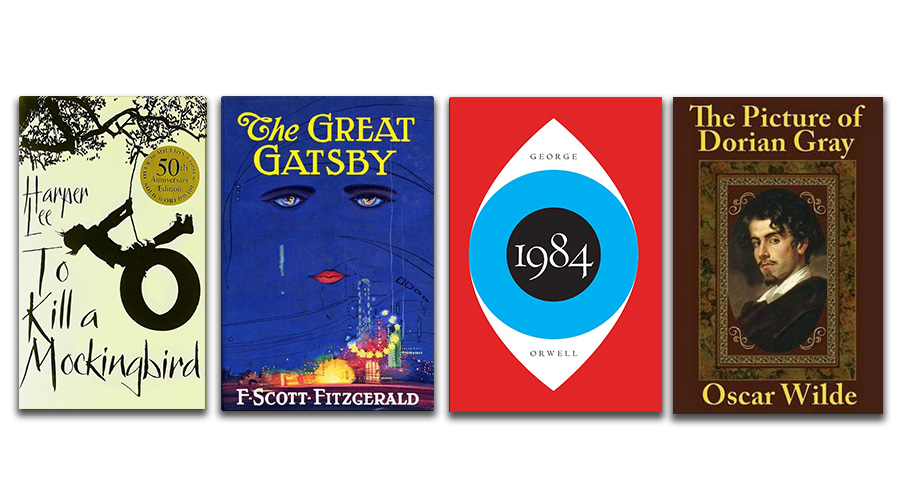 BASED ON TRUE EVENTS:
Cilka's Journey by Heather Morris
Heather Morris, the author behind bestselling novel The Tattooist of Auschwitz, brings us its touching sequel: an unflinching, incredible true story of unexpected love and hearty resilience in a Siberian prison camp.
The Castle on Sunset by Shawn Levy
Utterly enthralling, and as close as we'll ever get to learning the juicy secrets of the iconic Chateau Marmont hotel, The Castle On Sunset is a no-brainer for those captivated by the scandal and glamour of Tinseltown.
The Nickel Boys by Colson Whitehead
Whitehead expertly dramatises the notorious story of Florida's violent and sexually-abusive Dozier School For Boys in this riveting novel — a follow up to his Pulitzer Prize-winning, New York Times bestseller The Underground Railroad.
THRILLERS:
The Guardians by John Grisham
For 22 years, Quincy Miller has been languishing in prison for a murder he didn't commit. When his case is finally picked up by the head of a small innocence group, it's revealed that far bigger powers are at play — people who will stop at nothing to put an end to Quincy's exoneration.
The Institute by Stephen King
In the same vein as IT, King's 61st novel weaves psychic abilities into a story about kids confronting evil. But rather than a shape-shifting killer clown, The Institute follows children with supernatural abilities, as they're rounded up into a study by an ominous organisation.

A Nearly Normal Familyby M.T Edvardsson
When 18-year-old Stella Sandell is accused of the brutal murder of a disreputable businessman almost twice her age, her parents — a pastor and a criminal defence attorney — find their familial loyalty tested as they work together for her defence.
The Testaments by Margaret Atwood
Atwood delivers another dose of gripping dystopian fantasy with The Testaments, the electrifying sequel to her 1985 smash-hit The Handmaid's Tale. Set 15 years after the ending of the first book, fans finally get to learn what happened to lead character, Offred.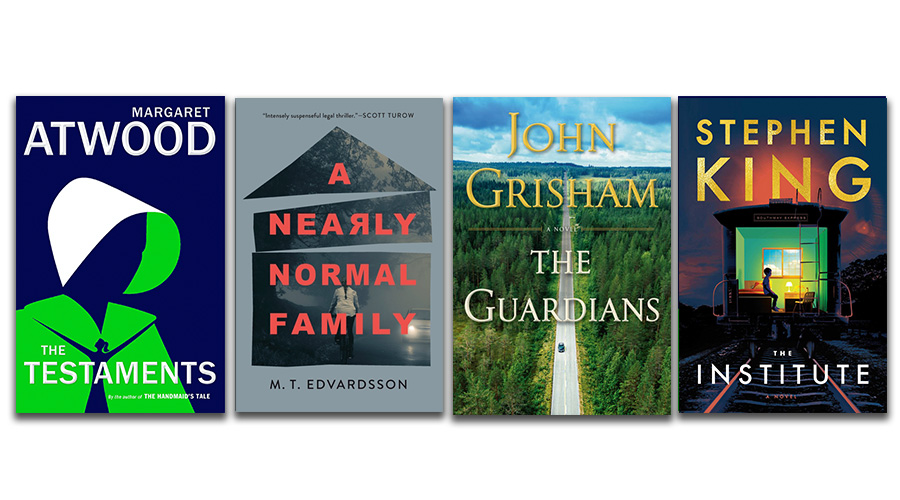 LIGHT READS:
The Friend Zone by Abby Jimenez
As an unexpected romance begins to blossom, Kristen comes to realise that the man she's falling for is craving a big family — but Kristen can't have hildren. A hysterical and tear-jerking story about trying to keep love at arm's length.
City Of Girls by Elizabeth Gilbert
Elizabeth Gilbert, author of beloved novel Eat, Pray, Love, returns with a tale of glamour, sex, and adventure — one that follows the young, impulsive and beautiful Vivian Morris as she rampages across New York.
The Unhoneymooners by Christina Lauren
When an entire wedding party fall subject to severe food poisoning, those left standing — the bride's sister and the best man — are put forward to replace the newlyweds on the honeymoon, despite the fact that they despise each other.
Red, White & Royal Blue by Casey McQuiston
In this New York Times bestseller, America's First Son and the Prince of Wales are forced to fake a friendship following a public dispute. What begins as a phoney friendship for the tabloids grows deeper than both could have imagined.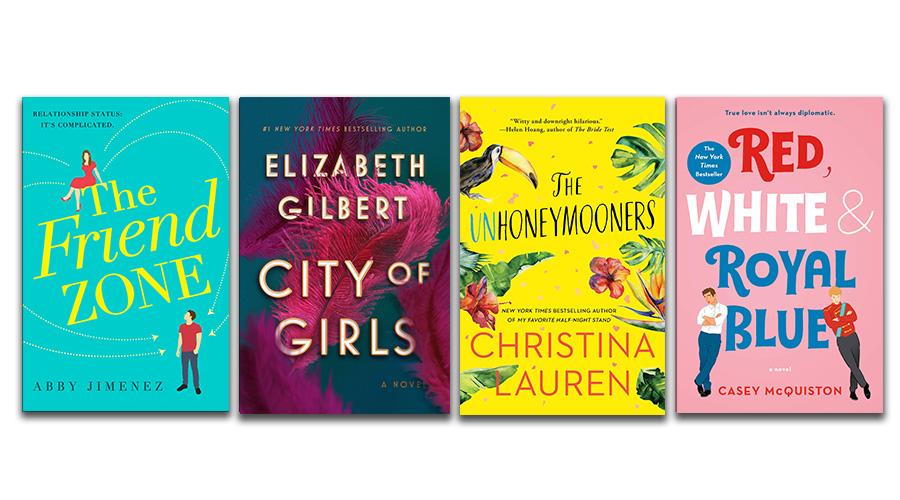 HOW TO GUIDES/SELF-HELP:
Stay Sexy & Don't Get Murdered by Karen Kilgariff and Georgia Hardstark
By discussing personal stories and struggles, authors Karen and Georgia explain the importance of self-advocating and valuing personal safety over being 'nice' or 'helpful.'

The Life-Changing Magic of Tidying Up by Marie Kondo
This 2014 book made a comeback this year, landing on the New York Times' Bestseller list thanks to the prolific rise of decluttering genius Marie Kondo. Reading it will likely see both your life and your home changed for the better.
Everything Is F*cked: A Book About Hope by Mark Manson
Mark Manson is back, following up The Subtle Art of Not Giving A F*ck with this counter-intuitive guide to the problem of hope, where he challenges us to be more honest with ourselves and connected with the world.
How to Do Nothing: Resisting the Attention Economy by Jenny Odell
So much more than the generic meditation or anti-technology advice, How to Do Nothing is an action plan for thinking outside of the mainstream, capitalist narratives that are so forced upon us.