For most, the festive season is about getting away from the city to indulge in some quality R&R. But for others, the end of December through to January serves as the perfect time to stay at home and revel in the quiet, peaceful Auckland sans crowds (and traffic). For those opting for a staycation this season, there are plenty of cultural goings-on to keep you entertained, here are some of the better ones.
1. Sarah Millican
For those looking to squeeze in a bit of comic relief over the Christmas period, this award-winning British comedian is just the ticket. With a devilish, blunt and 'unapologetically filthy' sense of humour, wrapped up in a wonderfully nice girl image (the phrase, "like a primary school teacher with the mouth of a biker" gets thrown around a lot), it's Millican's juxtaposing style that lures in the crowds in the UK and beyond. Expect to have your funny bone tickled and your cheeks reddened; Control Enthusiast is a show you won't be forgetting in a hurry. January 31st, Auckland Town Hall.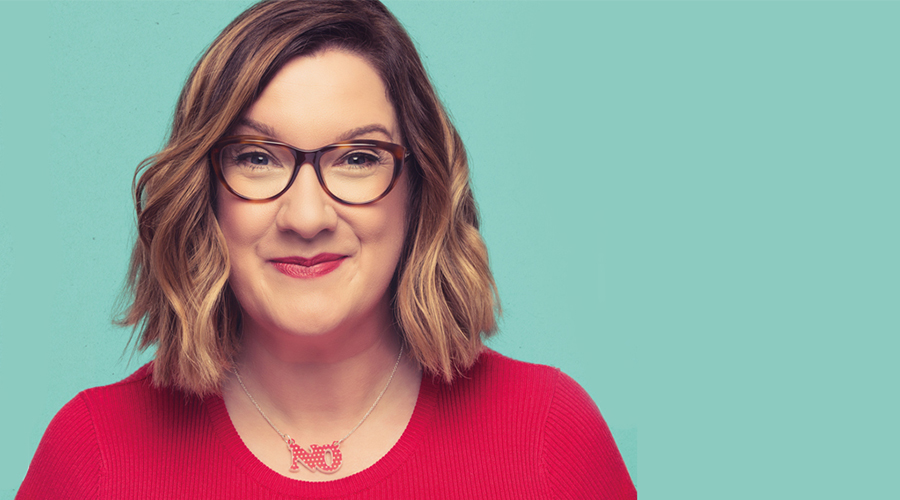 2. TSUJIRI Matcha Cafe
When there's a new opening that's stirring up a constant stream of eager customers lining up around the block to get in on the action, then you know you're onto something groundbreaking. TSUJIRI cafe is the fresh hotspot selling an enticing array of matcha-inspired goods, from cakes to summer-ready soft serves, and it's whipping everyone into a frenzy. If you're in the city over the festive period it only makes sense to stop in for a look — this quieter time of year surely equates to less queueing and more treats for the taking.
3. ASB Classic
World-class tennis comes to New Zealand at the annual ASB Classic and you would be a fool to miss out on a piece of the action. Alongside exciting play from the likes of Gaël Monfils, Caroline Wozniacki and the legendary Bryan brothers, tennis-goers can also revel in poolside shenanigans at the newly appointed Moët & Chandon Racquet Club and enjoy delicious Asian inspired morsels at the Pace Lounge (presented by Jaguar and East Imperial). All the tennis action kicks off from the 31st December, for tickets click here.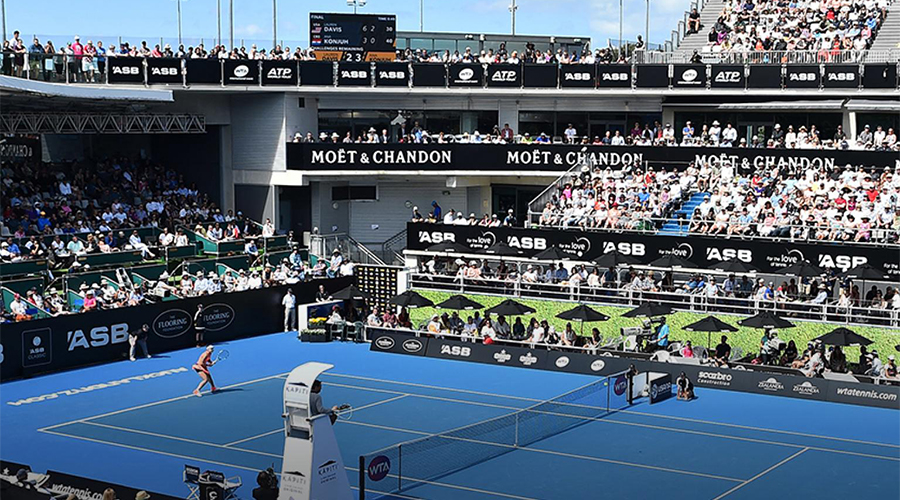 4. Silo cinema
Food trucks, cool glasses of beer and classic films collide at Silo Park's eighth outdoor cinema season. For those still in search of some festive cheer, Wynyard Quarter will screen the seasonal classic Love Actually against the Silos on the 21st December, while Marvel's widely acclaimed Black Panther will showcase in January, on the 11th — the perfect spot for a bit of post-Christmas relaxation, we think.
5. Mumford & Sons
Having first caught our attention with their folky style and rock-tinted melodies, nearly 10 years ago, Mumford and Sons are back with their new album Delta, and a massive, 60-date world tour to boot. Playing in Auckland for just one night only, the band's hotly anticipated 'Gentleman of the Road' ain't your average gig. In fact, the festival-style show will also boast the talents of special guests Leon Bridges, Michael Kiwanuka and Sam Fender for an evening that's definitely going to be one to remember. January 12th.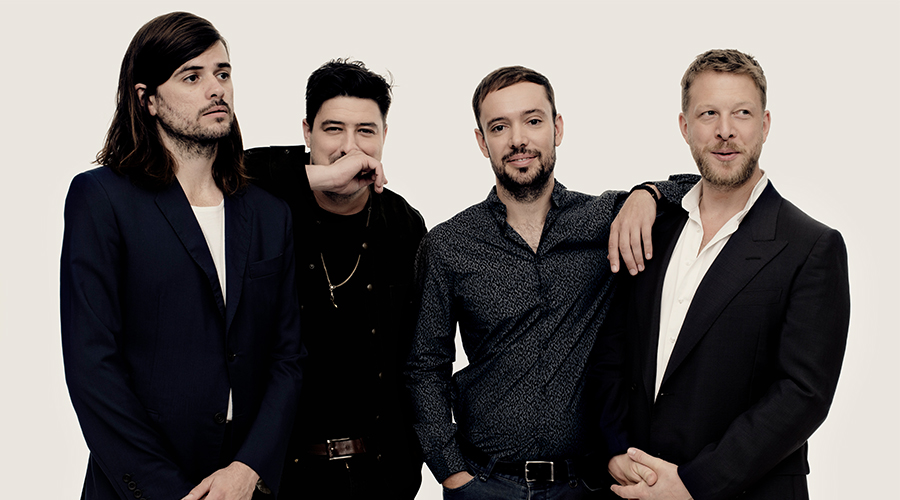 6. Pop-Up Globe Tour
See Auckland's home of Shakespeare in a whole new light with this special guided tour of the pop-up globe. Expect to be let in on the secrets of this renowned performance space as you travel deep into the history of the famous playwright and the playhouses he wrote for. Alternatively, those wanting to kick back and pay witness to the writers' talents can see The Taming of the Shrew, Hamlet, Measure for Measure or the tempestuous Richard III for an applause-inducing display. Pop-Up Tours are available until Sunday 31st March, for tickets and dates click here. For information on shows, click here.

7. Aladdin — The Musical
For adults and children alike, there's nothing quite like the magic of a theatrical stage extravaganza. This Australian production of Disney's beloved classic, Aladdin, is a captivating affair which is already bringing 'a whole new world' to this side of the Tasman. Unleash your inner Peter Pan and lose yourself in a bit of childhood fantasy, we say — 'tis the season, after all. On from 3rd January to 24th February.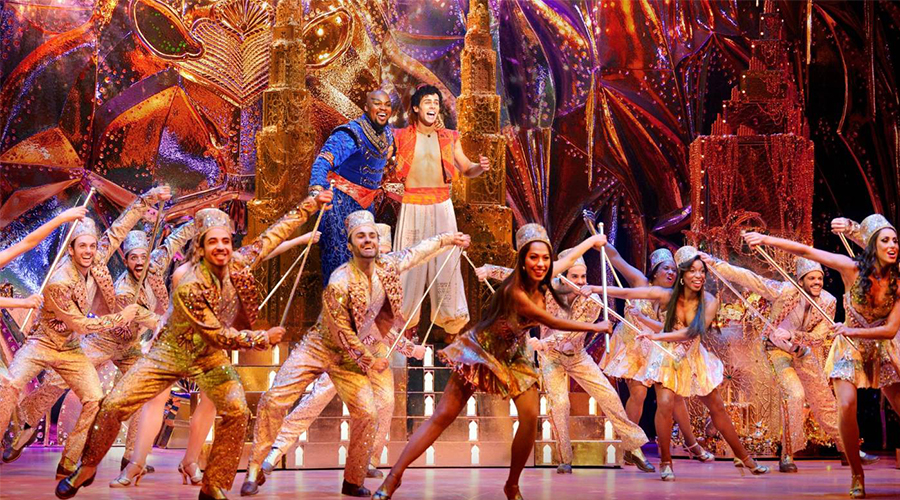 8. An Evening with Nigella Lawson
Food fanatics rejoice because British journalist, TV Host, gourmet and author Nigella Lawson is coming to Auckland direct from the West End. The whizz in the kitchen will be sharing her culinary stories in New Zealand for the first time, with shows in Christchurch and Wellington too, in what will be an exciting 'interactive and intimate' event. Keeps your ears open for gastronomic tips —there's a good chance you'll be expected to cook up Christmas dinner next year following this endeavour. Tuesday 22nd January.
9. Seaport Festival
The Port of Auckland's annual festival is back for another year, with most of the entertainment kicking off down on Captain Cook Wharf. Visitors get the chance to explore what lies behind the 'big red fence' from land, sky and sea at this summer carnival, where there will be 'dancing' tug-boats, family-friendly rides and helicopter tours, all rounded off with the Auckland Symphony Orchestra performing to accompanying fireworks. Saturday 26 – Monday 28 January.