The Stromer ST1X is regarded as the world's premier urban electric bike
My first question was about the wide pants: were they viable attire? "Uhhh, not really," admitted Electrify NZ Director Michael Tritt straight off the bat. I was at his shop just off Franklin Road to try out the crème de la crème of e-bikes, the Stromer ST1X, and I appreciated the honesty. They might be de rigueur but take off the lower half of my clothing and you could use them to sail a Pro-Am to Brazil. Up they went exposing my (thankfully) fake-tanned calves as I noted to myself that tomorrow's wardrobe would be slightly more streamlined.
Next, Tritt talked me through the hardware; the alleged 'Bentley' of pedal-assist, two-wheel transportation — currently dominating local media — is Swiss-engineered and the most popular bike in Europe. Being a person of supposedly lofty tastes, I was lured in. So, what was so special about this high and mighty machine? Well, aside from the superior craftsmanship, increased agility, impressive battery power, and overall 'grunt', she's virtually impossible to steal. By working in conjunction with an easy-to-use app, the Stromer can be electronically locked (either on the inconspicuous touchscreen embedded in the frame or via your phone) and tracked with GPS. Out of the 40 or so documented attempts in the USA, all were unsuccessful. I was impressed and even tempted to set my fellow Aucklanders a theft trap, much like that cheeky trick of glueing a two-dollar coin to the ground.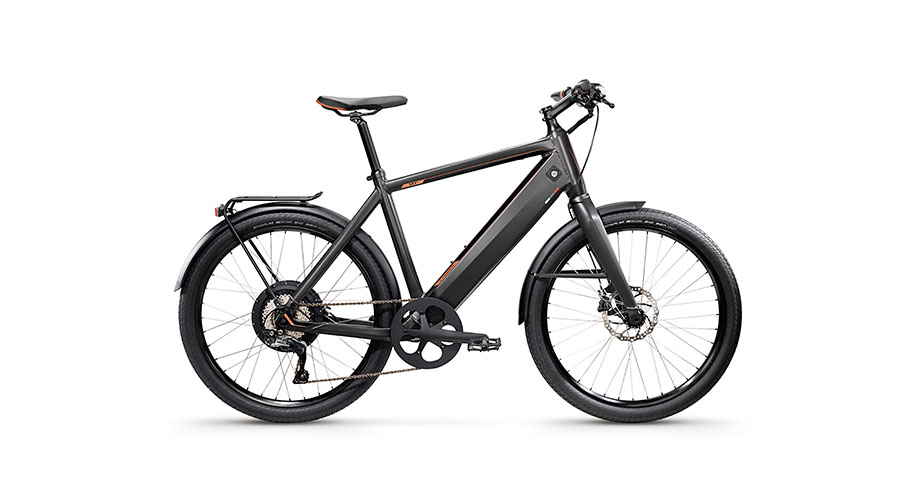 The app also tracks your trips, battery power, and offers customisable settings for the ultimate smooth ride, which I must admit, the Stromer certainly delivers on. Working much like a regular bike with handlebar brakes and familiar gear toggles, the beauty of this hush-puppy is that once you get the hang of it, she quietly zooms (for a distance of approximately 150km between charges) while maintaining a handsomely rakish appearance. With a choice of level 1, 2, or 3 pedal assistance by which to boost your manpower, blasting up College Hill without breaking a sweat is both novel and effortless. In fact, getting across Auckland at 6pm was an exhilarating experience. With after-work drinks taking place at a friend's house in Parnell, it took all of 16 minutes to cut through traffic and dodge between the waterfront's flash new bike-lanes, pedestrian-less sidewalks and plain asphalt to get to her front door. Not to mention arriving with the invigorating sensation of having blasted away any cobwebs.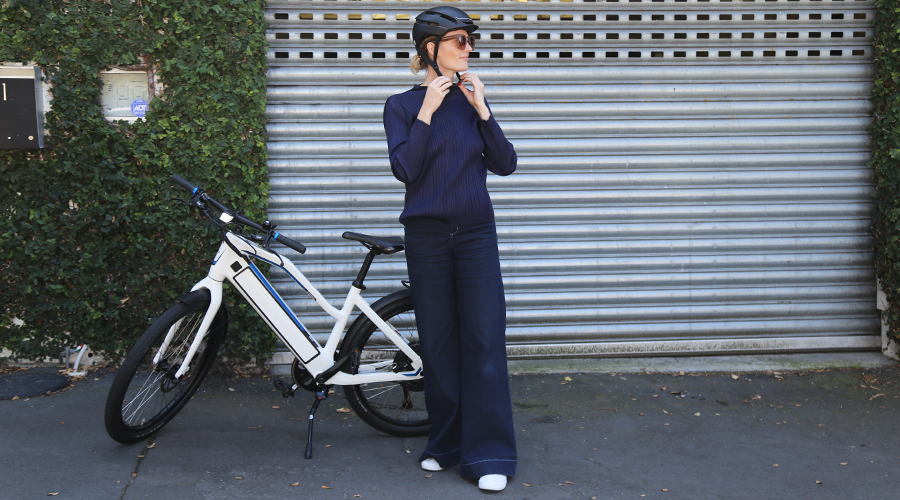 All but ready to trade in four wheels for two, it was a sad moment having to return the Stromer. A day spent at her mercy had been totally liberating. After all, there's nothing like telling people you've been getting from A to B on nothing less than the world's premier e-bike to put a spring in your step. If, like me, you're someone who will only settle for the best, Tritt and his team encourage you to come in and try one for a day or two to see if the bike's for you. Forty-eight hours on this masterful piece of engineering and we promise you won't look back.
The Stromer ST1 X retails for $8499 and is available exclusively through Electrify NZ with stores around the country in Auckland City, North Shore, Dunedin, Hamilton and Tauranga.