School's out from this Friday which means parents everywhere are fretting about how to keep the kids entertained. If you feel like the only family that isn't lazying on a lounger in Fiji or Hawaii, fear not, our guide to what's on offer here in Auckland will dissipate any qualms you have about staying put this school holidays.

Events
Colour-in the sky at the Sky Tower
The iconic Sky Tower is unveiling the world's highest colouring wall. Boasting a length of 6.5 metres and situated 186 metres above the ground, there's plenty of room for your child's imagination to run free. Kids are welcome to colour-in the special wall throughout the holidays from 10am until 5pm. We suggest a morning colouring session followed by lunch at one of SkyCity's restaurants on Federal St afterwards. All of which have great food offerings for kids.
Kids pizza making at Ozone Coffee Roasters
Grey Lynn's favourite all-day eatery, Ozone is hosting a pizza making class for the little ones from Tuesday, 1st through to Thursday, 3rd October in the late afternoon between 4pm and 5pm. Kids are invited to knead their own dough, get jazzy with the toppings and create their own, unique, one-of-a-kind pizzas.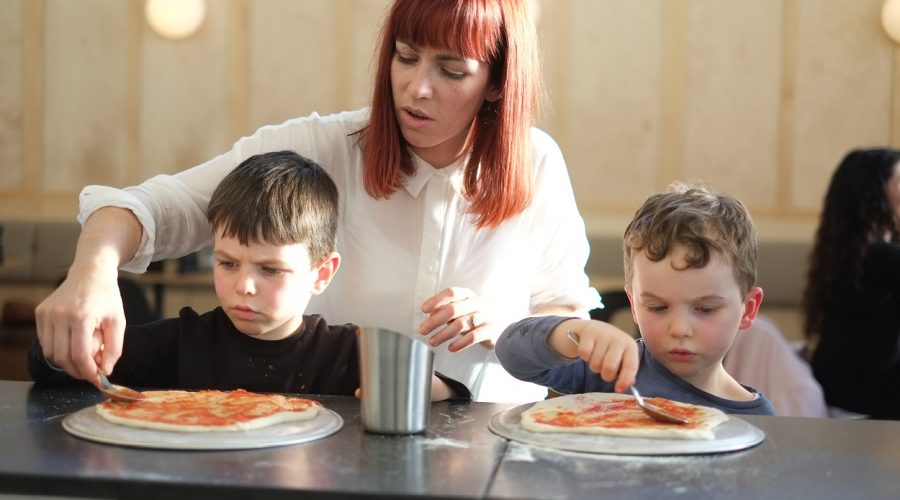 DiscoVERY at Auckland Art Gallery
If you haven't yet paid a visit to the DiscoVERY exhibition, now is the time. Located inside Auckland Art Gallery's Todd Foundation Creative Learning Centre, anyone is welcome to try on the garments that were made by the artists of the exhibition, otherwise known as the Pacific Sisters: He Toa Tāera. Take the dance floor and your moves will be recorded and turned into a music video, using echo effects chosen by the artists.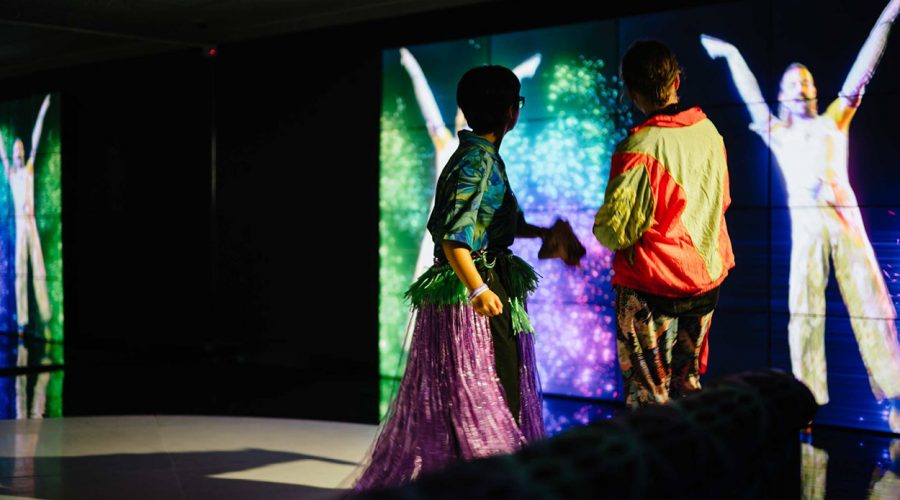 Matakana Oyster Festival
Take a day trip to Matakana on Sunday, 6th October and expand your child's horizons by introducing oysters into their life. The Matakana Oyster Festival is back for the third time and it's set to be the best one yet, with over 40 artisan food vendors and plenty of children's activities and games as well. This includes crepe making, flax weaving and silent discos, to name a few.
Gotcha at MOTAT
The family favourite museum, MOTAT is holding a special holiday event, where kids get the chance to put on their thinking caps and use their problem-solving skills. Gotcha holds mysterious clues for the kids to uncover the truth behind the theft of the Golden Macguffin and are rewarded with a MOTAT Detective badge. Following the session of mystery-solving, drive over to the nearby bakery, Daily Bread and treat the kids to one of the best buttery chocolate croissants in town.

Places to eat
Archie Brothers
This new funhouse is an absolute must-visit these holidays, whether you're going with children or not. Archie Brothers has it all, including bumper cars, over 65 gaming machines, bowling lanes and an eatery that serves what every kid's dreams are made of, including freakshakes and beastly burgers, this is guaranteed to be your child's favourite spot in Auckland, and possibly even yours.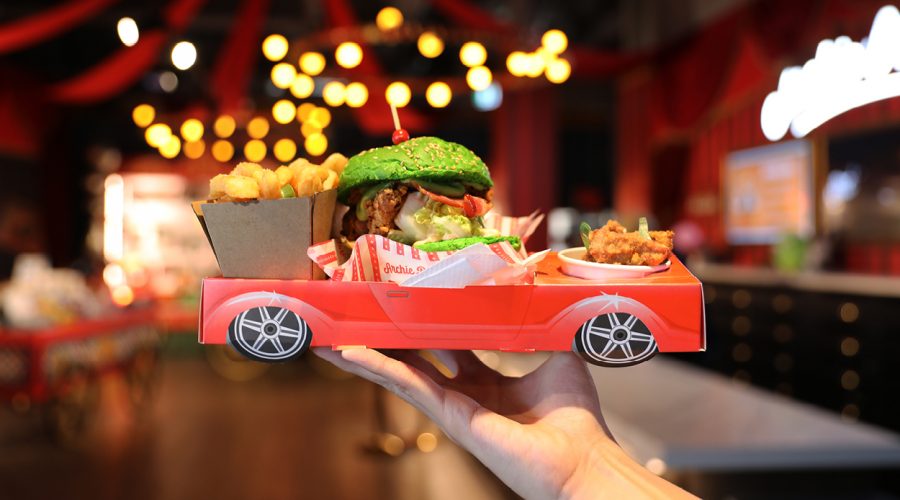 Akarana Eatery
Being a family man himself, Nic Watt's newly-opened restaurant, Akarana Eatery in Okahu Bay is designed to be an all-inclusive space where parents and children can easily spend the entire day. As the adults tuck into fresh oysters and chicken liver parfait waffles, the kids can keep themselves occupied by playing out on the front lawn.
The Grounds
Arguably the most family-loving eatery in Auckland, holidays are incomplete without a visit to The Grounds at Whoa! Studios. Ben Bayly and Mike Shatura have committed to creating a space that is completely family-friendly with all the tools to keep the kids entertained. From colouring books to a menu catered to please any kid's tastebuds, a dining experience with the children at The Grounds is always a smooth and enjoyable ride.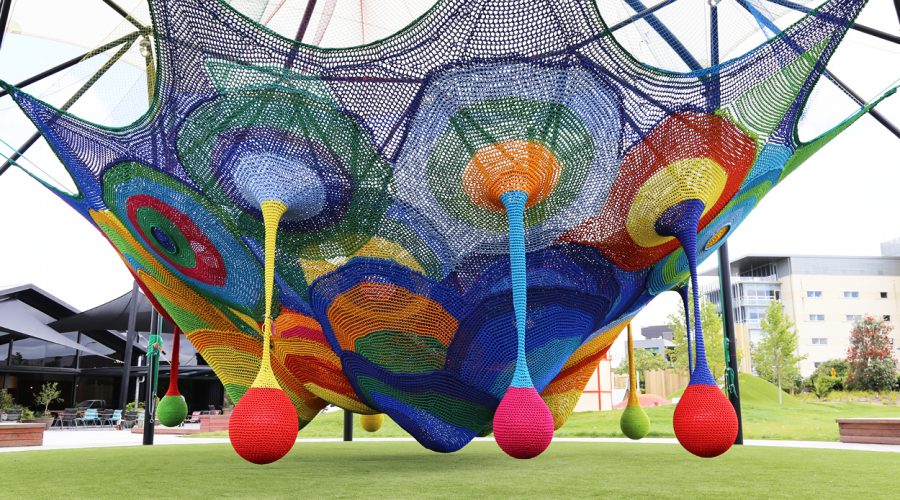 Sugar at Chelsea Bay
Satisfy the kids' sweet cravings in the most epic way at Sugar at Chelsea Bay's factory. The maple waffles and the cabinet treats tend to be the favourite picks and feel free to allow the kids to indulge in more than one treat. With an interactive zone, outdoor playground and plenty of space to run around and exert every bit of energy, there's no need to fear the sugar high.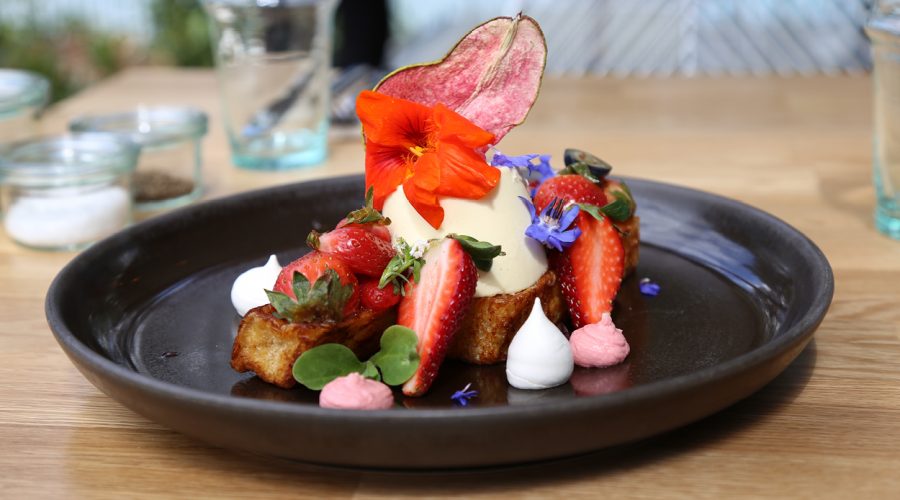 Auckland Fish Market
Every kid loves fish and chips, but expand your kids' horizons and educate them on the variety of sustainable seafood in our oceans, by taking them to Auckland Fish Market. Here you can order from a variety of different purveyors serving anything from mussels to ceviche, and everything in between. Following your family feast, head on over to Silo Park for a stroll while the children have their fun on the playground.