There are two kinds of music documentaries; concert and performance films about the music where you can see musicians live, and more traditional historical documentaries focused on an artist, band or genre. The second has the music at its heart but the capacity to deliver something more — great stories. And if there's one thing the music industry is full of, it's great stories.
Over the last decade, we've seen more narrative music documentaries on the big and small screen as audiences realise they don't need to be huge fans of a film's subject to appreciate and enjoy it. The subjects of Rialto Channel's Rockumentaries; The Stooges, Alice Cooper, Elliott Smith and Mick Ronson, all have legendary tales. Over time, these have come to define them (sometimes unfairly) and in some cases turned them into household names. Most bands come and go, but the subjects of these documentaries have all had a decades-long influence on the industry.
1. Super Duper Alice Cooper
Premieres Thursday, 7th December, 8.30pm
Not only does this documentary explain the chicken incident which marred the Toronto Rock and Roll Revival concert in September 1969, but explores the rise, fall and redemption of shock rock's founding father Vincent Furnier, aka Alice Cooper. Engaging, fast-paced and full of archive footage, animation and Cooper himself, Super Duper Alice Cooper is a tribute to the godfather of heavy metal. Cooper takes us through his life from childhood to present day. These days he's given up sex and drugs for golf, but that doesn't stop him sharing articulate and witty stories about life as his theatrical and controversial alter-ego. Furnier knows how to tell a story and his narration drives the film — affable and self-aware, he is quite a charmer.
2. Heaven Adores You
Premieres Thursday, 14th December, 8.30pm
Nickolas Rossi's intimate and ponderous documentary about Elliott Smith, the indie alternative singer-songwriter, reminds us of the Oscar nominee's incredible ability to write emotional and beautiful tunes such as 'Miss Misery', 'Between the Bars' and 'The Biggest Lie'. With a low-fi aesthetic Smith would have appreciated, Heaven Adores You is a celebration of the artist's life and work as well as a film for fans. Even though the topics of his depression, addictions and brutal and mysterious suicide are never far from the surface, they're discussed by those who knew him best rather than treated as tabloid gossip. The narrative is pieced together by a collection of old interviews, present-day interviews with family, friends and colleagues, and a cross-section of his music, all set against the backdrop of the cities he spent time in; Portland, Los Angeles and New York.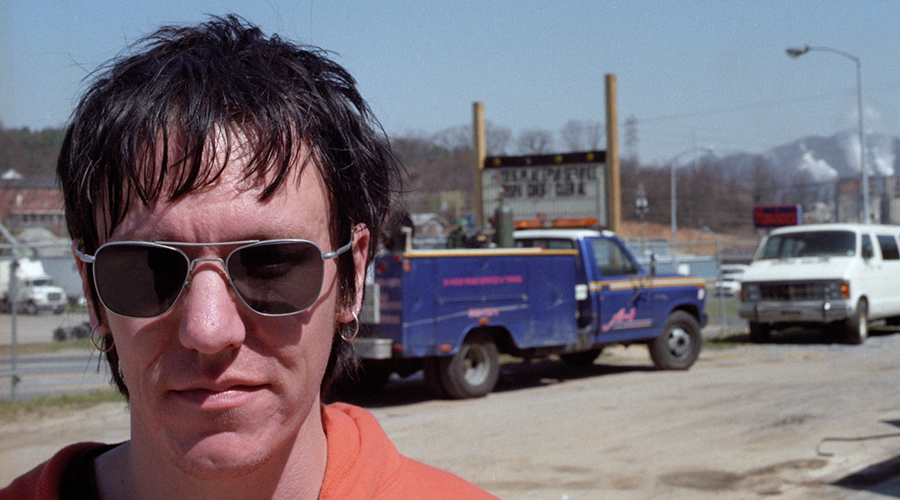 3. Gimme Danger
Premieres Thursday 21st December, 8.30pm
This documentary by filmmaker Jim Jarmusch chronicles the highs, lows and chaos of one of the most iconic rock bands of all time, The Stooges. It's similar to Super Duper Alice Cooper in the sense that Iggy Pop (or as he's known to his mother, Jim Osterberg Jr.) and the surviving members of The Stooges tell their own story, and it is a story best heard from the horse's mouth. There's a sense of nostalgia, and it's clear Jarmusch is a fan and this film is a love letter to the band. He captures the history of The Stooges early 'communist' years through to their recent reunion concerts and attempts to place the band into context; musically, politically and socially. The result is a film that, apart from a few quirky visual aspects, is filled with talking heads (mostly from the present) accompanied by archive footage. Whether you agree with Jarmusch's view that this pre-punk band is the greatest rock band ever, it's a lot of fun reliving their fun.
4. Beside Bowie: The Mick Ronson Story
premieres Thursday, 28th December, 8.30pm
Every great musician leaves their mark, but may not necessarily become a household name; in the case of lead guitarist, producer and arranger Mick Ronson, his mark can be heard in David Bowie's early work. Hardcore music fans will know all about Ronson, who went on to work with John Mellencamp (Jack and Diane), Lou Reed (Perfect Day) and Morrissey (Your Arsenal), but this documentary focuses mostly on his time as lead guitarist on five Bowie albums, including Hunky Dory, The Rise and Fall of Ziggy Stardust and the Spiders from Mars and Aladdin Sane. What's proposed by documentary director and Bowie's early manager Jon Brewer, is that Ronson played a greater role in Bowie's sound than he's been credited for. It's not a personal film — we don't learn much about the man himself — but it offers fascinating insights into the music industry and role of management. At least in this film, Ronson, who died from cancer in 1993 aged 46, has his moment.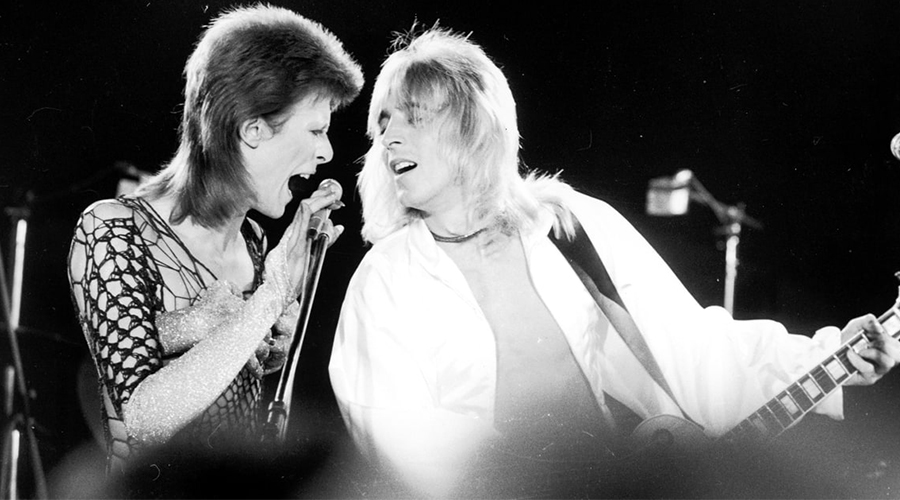 Rock out with Rialto Rockumentaries, Thursdays at 8.30pm in December brought to you by The Sound. Be in to win one of ten The Sound t-shirts by entering here.