Renowned for his aptitude in creating superbly sinuous wall-mounted and free-standing sculptures, Ray Haydon is set to reveal a new collection of works at an exhibition opening next Wednesday, 7th November, at Sanderson Contemporary Art. Having rendered six new pieces in black and white, the show, entitled Achromatic, is a play on negative space and the result is a thoroughly contemporary chapter in Haydon's oeuvre.
Gallery Manager Adrienne Schierning says: "Haydon is known as a master of materials — he seemingly, effortlessly sculpts fluid forms from the most rigid and unforgiving materials. Achromatic sees Haydon, as the title suggests, focus on recent developments in black and white acrylic finishes to carbon fibre relief sculptures. Each sculpture's surface is embedded with tiny filaments of glass creating a variance and activation of the work in changing light situations. The suite of works in the exhibition are all finished in a way that they are designed to withstand the elements and can hang in exterior spaces as well as gracing the interior."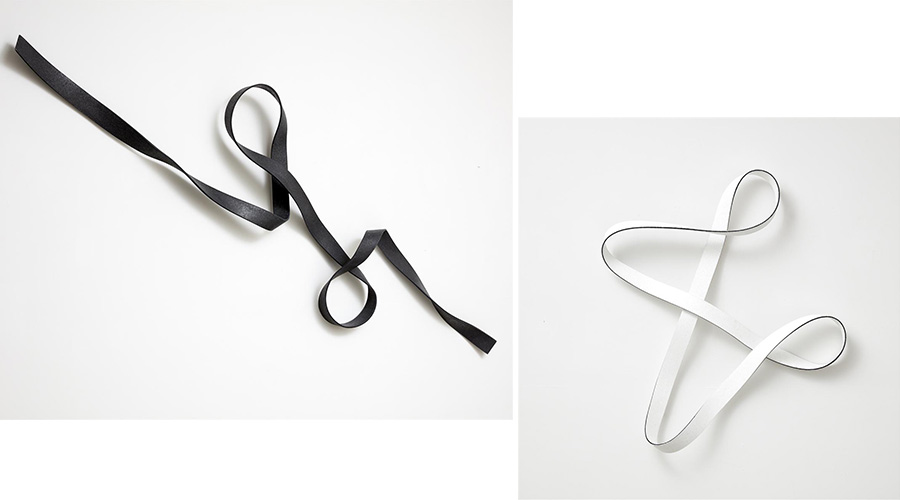 To look at the curling ribbon-like collection, it can be easy to miss the calculated spatial precision that belies their construction. For the entirety of his career, the Auckland based sculptor has been known to incorporate methods derived from boat building, jewellery design, model making and fine furniture construction. As such, a significant element of engineering finesse is involved in the creation of each piece. His new works are no different as they further utilise his accomplished dexterity, and in doing so, explore the boundaries of form.
Known to work with an extensive array of materials to create pieces that respond phenomenally well to their environs, this hotly-anticipated new chapter in Haydon's unconventional practice is sure to be as well received as those of the past.
Achromatic will be showing from 7th-25th November.
Sanderson Contemporary
Osborne Lane
2 Kent Street