"Festivals are a labour of love and anguish and frustration and entertainment, all rolled into one," says Wondergarden festival director Reuben Bonner. "But when you stand there after all the hard work and watch the bands play, that's when it falls into place." The event we're talking about is the New Year's Eve festival that Auckland has been gagging for. The inaugural event, held in 2016, provided a revelrous atmosphere for a cross-section of Aucklanders to enjoy (including the kids) against a backdrop of incredible musicians.
Set to unfold once again on 31st December of this year, we talked to Bonner — a self-described "Aquarius, life enthusiast and admirer of fine coats" —  about what it takes to organise the whole shebang. With 12 years in the music industry (he's written, wrangled, marketed, promoted, radio plugged, tour managed, played live, recorded and stood back in awe, envy and enjoyment at all the incomparably talented people in NZ and abroad), he is the man behind this fine New Year's Eve get together.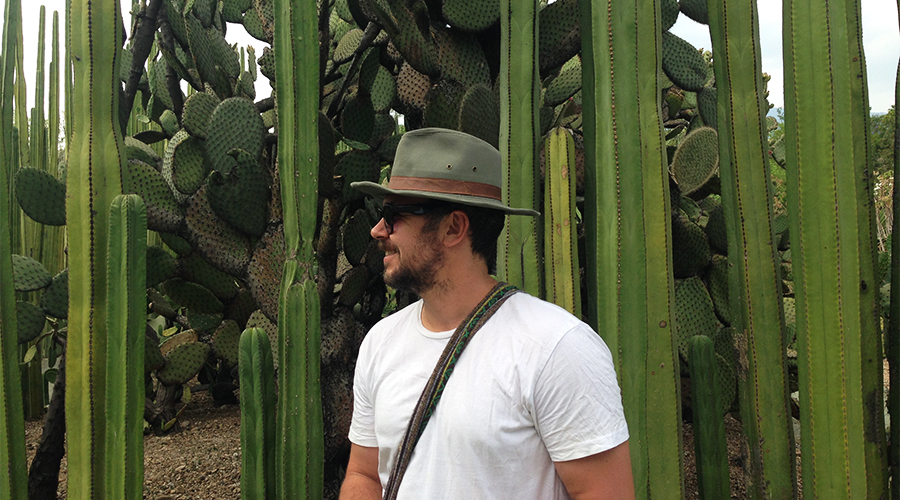 1. Festivals aren't the easiest thing to organise, what inspired you to go ahead with Wondergarden? You are right on the money there. Some days working on a festival is the most inspiring thing in the world, and some days I wish I was out in the yard helping Mum with the landscaping instead. It's the same with any job and lifestyle I guess. I was inspired to go ahead with Wondergarden because I have worked on a lot of festivals with great bands, promoters and memories, and I learnt a lot. I wanted to put my name behind something and offer something for Aucklanders on New Year's Eve, for those of us who won't necessarily be escaping the city. And me ol' mate and business partner Simon van Praag (Mr Silo Park) was up for the challenge — and some sleepless nights — so we high-fived and went for it.
2. What kind of crowd did you want to appeal to with Wondergarden? People who are all about good vibes, really. This is a pretty non-pretentious event. You don't need to know everyone on the lineup to enjoy it, you just need to have your party pants prepared and let go and roll with it. There is a real release and ease about it. Young, old, cool, uncool, it's for anyone who wants to enjoy an experience together with a whole lot of easy people kicking around in a pretty idyllic setting. There's great food, and a lovely feel down at Silo Park on the grass with the harbour in the background.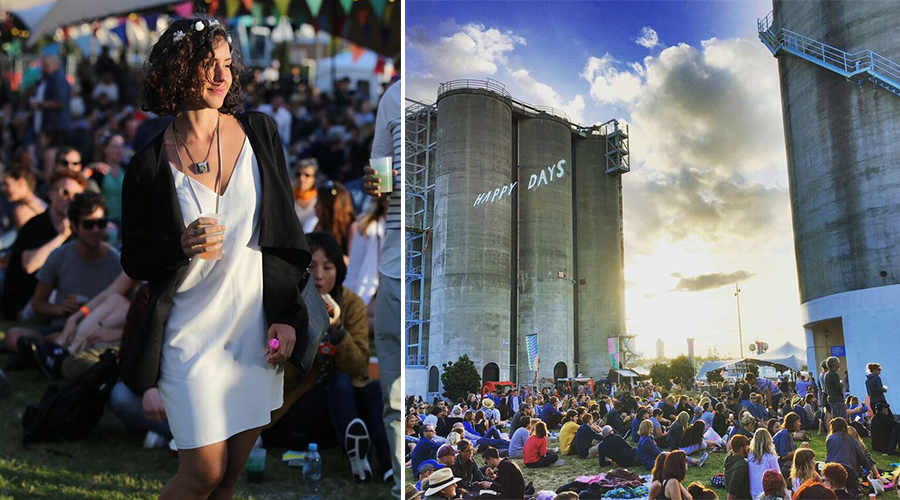 3. What is something someone might not expect when going? Two people got engaged last year during Connan Mockasin, Liam Finn and Lawrence Arabia's set. I bet one of them wasn't expecting that! Another thing you might not expect to see is a festival director standing looking bemused in a hi-vis vest while holding a handful of dumplings and yelling at someone else also in a hi-vis to ask where the bottle of Baileys is that was requested by one of the artists. Or perhaps a man in a tin can suit waltzing around the site playing the drums on himself.
4. You have an amazing line-up featuring Unknown Mortal Orchestra this year, how did you manage that and what sort of acts to you go for? We are so proud to have Unknown Mortal Orchestra. I wish that everyone in New Zealand, and the world, knew this band. They are just so incredible. How did we manage to get them? The same way any promoter secures an artist I guess, a whole lot of persistence and emails, and crossed fingers. The acts we go for are artists who make interesting and beautiful music, and we like to try and have a diverse scope of genres. We're very excited to have SWIDT flying the flag for NZ Hip Hop this time around, they are having a big year and will continue to grow into world class superstars. And also stoked to coerce Leisure onto the bill too, they are elusive at the best of times, which adds to the mystery. I'm excited for all the artists on the lineup, I guess those are the kind of acts we go for; ones we are personally excited about.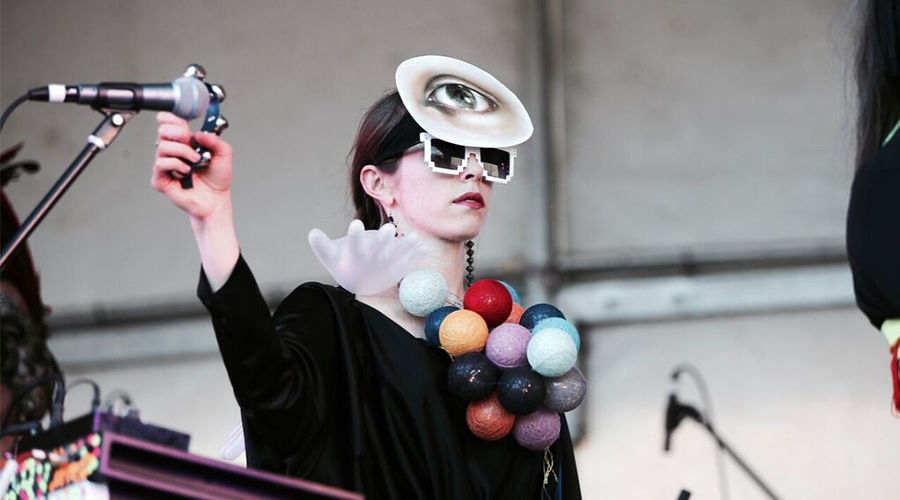 5. I imagine you are always thinking ahead, is there anyone you would love to have next year? To be honest, I am so focused on this year at the moment and there's only so much spare space in this modestly sized brain of mine. I always have had a dream of putting on a festival that was headlined by Split Enz. So I guess any year, I am going to want to have them the next year.  
Wondergarden will be taking place on Monday 31st December 2018. To purchase tickets, click here.