Pride Festival has rolled around again and this year, the line-up of activities celebrating all things LGBTQ+ is a varied array spanning culture, food and comedy. Considering the reputation New Zealand has as a country that embraces its diverse social landscape, the 1st until the 17th of February is a time for all of us to show our support for the queer community, and these are the best ways to do it around Auckland.
Win two tickets to the highly-acclaimed, Homos, Or Everyone in America — Q Theatre
From New York playwright, Jordan Seavey, Homos, Or Everyone in America, offers a poignant, no-holds-barred exploration of queer culture and asks searing questions around whether equality can exist and the internalisation of homophobia in today's society. Following a mismatched relationship that stems from a highly-intoxicated first date, Seavey pens a narrative that deftly traverses the line between the personal and political, asking whether the LGBTQ+ community has lost its way somewhat. Brought to life to kick off Q Theatre's 2019 season by accomplished theatre practitioner, Shane Bosher directs this sexually blunt, confrontingly honest and outrageously funny play, described by New York Magazine as "… a blisteringly fine and hilarious play with devastatingly pointed intelligence." Set to be a theatrical experience not to miss, Homos, Or Everyone in America will be on at Q Theatre from January 30th until February 6th, and we are giving one lucky Denizen reader the chance to win two tickets to the 7:30pm performance on Friday, February 1st. Click here to enter.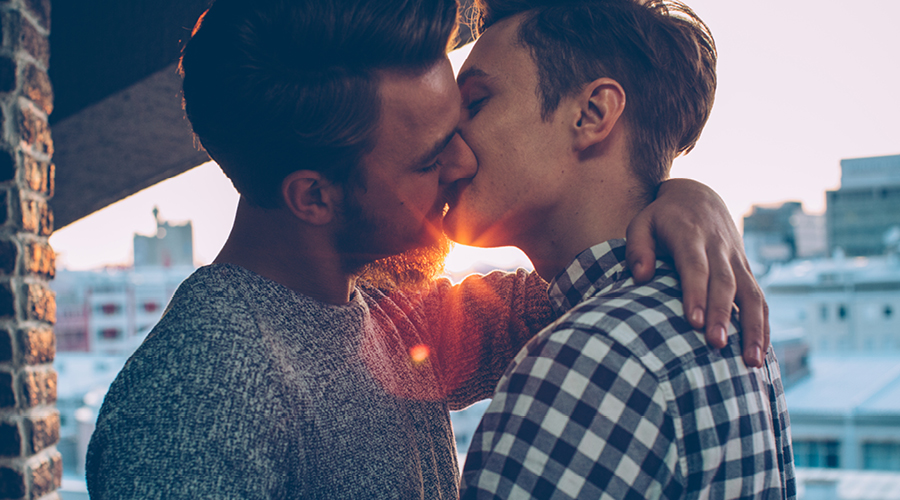 The Gayest Bottomless Lunch — Gusto at The Grand
Let a neverending stream of Ora Prosecco and bellinis sweep you away on what is set to be an afternoon of delicious food and enthralling entertainment. Hosted by drag queen Kita Mean and with DJ Mia Paris spinning a rousing tune (or two) Gusto at The Grand is setting up the ultimate Italian feast where dishes like beef cheeks with gremolata, duck fat roasted potatoes, rocket, pear and parmesan salad are served alongside salted caramel popcorn semifreddo. Scheduled to take place on February 17th, tickets are $90 per person and can be reserved here.
Levi's Pride collection — WORLD Brand
Launching on the 1st of February, Levi's 2019 collection dedicated to celebrating pride will be available at WORLD. Carrying the rainbow motif on sporty singlets and T-shirts, the limited-edition collection is the perfect way for you to show your support for the cause, with 100% of the profits going to support Levi's LGBTQ+ charities. Available at all WORLD Brand stores across New Zealand.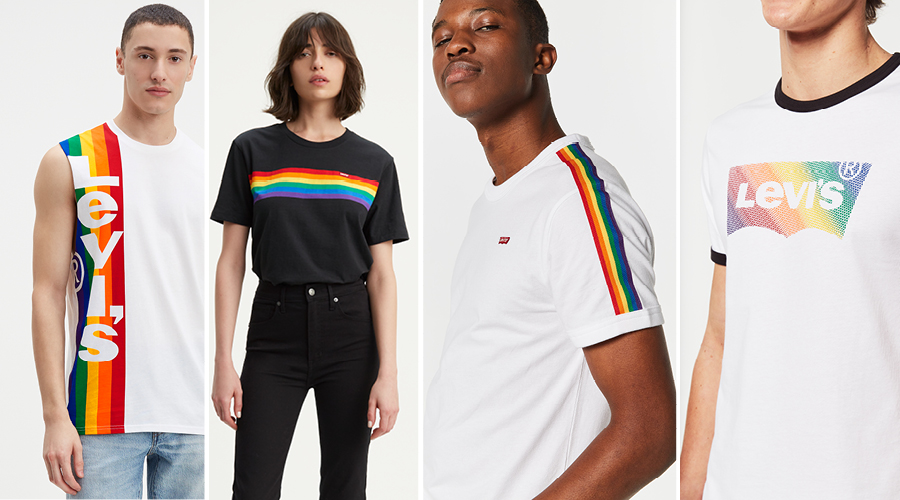 Free outdoor Movement Flow Yoga — Silo Park
Highly-trained yoga practitioners Taane Mete and Greg Jarema will be lending their expertise to Pride by offering free, outdoor yoga classes at Silo Park. Encouraging people to take a moment to stop, stretch and breathe, the two teachers are internationally recognised for their intuitive styles. The perfect way to start a Saturday morning, this is an opportunity for all ages and will take place on the 2nd, the 9th and the 16th of February at 7am. For more information, click here.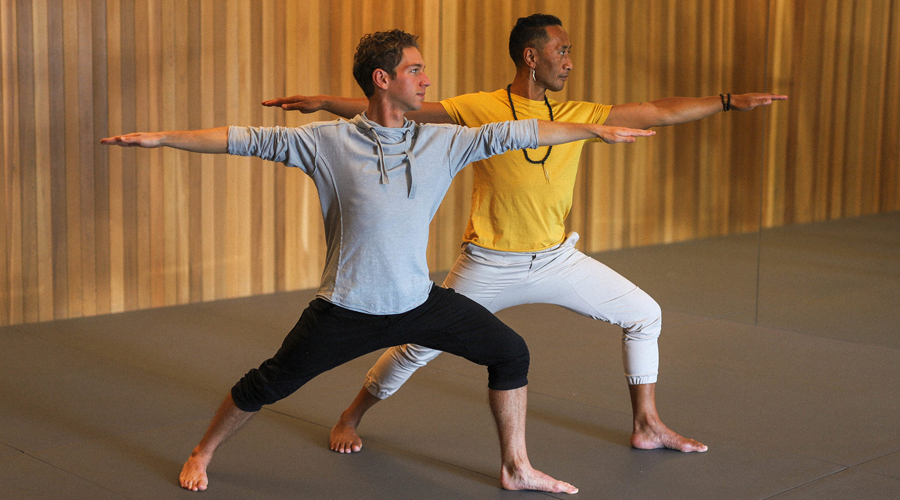 #ourmarch — Albert Park
Setting off from Albert Park at around 4:3pm on the 9th of February, the annual Pride March will proceed down Victoria Street, up Queen Street and finish in Aotea Square before heading to Myers Park for a celebration that will continue through until 9pm. An apt route considering the starting place was the scene of Auckland's first gay liberation protest in 1972, this year's march is a chance for everyone to get involved in supporting the cause. Sign up here to participate or volunteer.
Trixie Mattel — Skinny Legend at Auckland Town Hall
The winner of RuPaul's Drag Race All Stars, Trixie Mattel, is bringing her fourth global comedy tour to Auckland on the 17th of February. Delighting audiences all around the world with her country music numbers, hilarious stories and over-the-top antics, Mattel is a seasoned performer and has a well-tuned show to prove it. Fast becoming one of the most recognisable names in drag, Mattel and her 'Skinny Legend' stage show is one not to miss. Tickets can be purchased here.