Wondering what to listen to next? Accompany any pavement-pounding this lockdown with a riveting podcast — from fascinating looks at aristocracy to a nail-biting undercover sting, we've rounded up our current favourites below.
Pieces of Britney
As more details come to light about the horribly coercive nature of Britney Spears' conservatorship, many are revisiting the treatment of Spears by the press in a contemporary, more mental health-aware context — and the results are damning. Journalist Pandora Sykes' new eight-part podcast series investigates the life of Spears, and threads through archive material as well as dramatisations to offer sharp-eyed commentary on the plight of the mistreated pop star.
Chameleon: High Rollers
The follow-up to 2020's virally popular Chameleon: Hollywood Con Queen podcast, High Rollers looks into the bizarre story of a two-year FBI undercover sting that went bust. Hosted by investigative journalist Trevor Aaronson, the 10-episode series looks at Operation Bo-Tox, a money-laundering sting involving the owner of a diet clinic in Las Vegas, and how the FBI's questionable tactics caused it to go off the rails.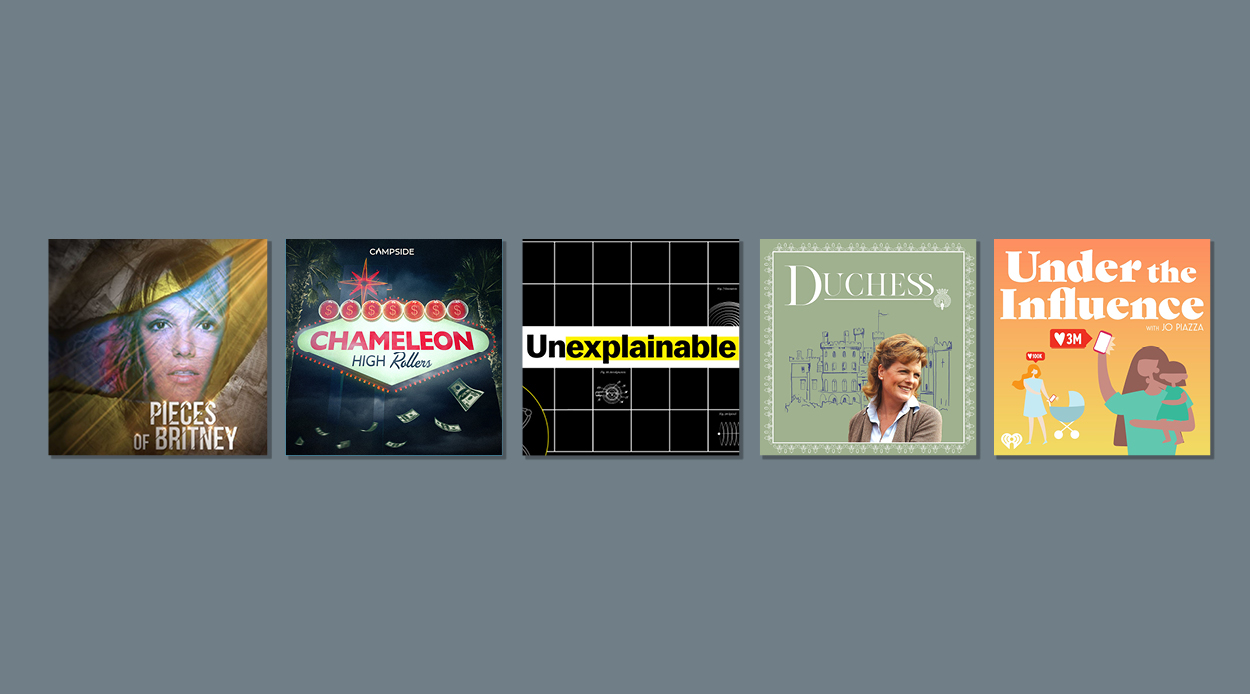 Unexplainable
Rather than trying to simplify big, complex ideas, Vox's new podcast about the most fascinating unanswered questions in science leans into the fact that there are just some things we may never know — like whether UFOs exist or the actual height of Mount Everest. Unexplainable hopes to "foster intellectual humility, make individuals curious about what they don't know, and, perhaps, help inspire some to become the ones who help fill in the gaps".
Duchess
In an absolutely fascinating peek into the modern-day British aristocracy, Duchess of Rutland, Emma Manners, and her daughter Lady Violet interview 10 women who are in charge of managing some of England's largest estates — and it's not all glitz and glamour. These storied castles, often hundreds of years old, require a huge amount of upkeep, the ins and outs of which the show's guests reveal with refreshing frankness.
Under the Influence with Jo Piazza
We've all seen them on social media — mothers of several angelic children with names that sound like health food brands, their Instagram squares showing a perfectly curated life and the #spon products that help them achieve it. In this engrossing podcast, journalist and mother Jo Piazza investigates the 'Mom Internet', the commodification of motherhood that leaves others wondering if they're doing it right and if, they too, could cash in.