The beauty of travel is the way that it gives us a far wider cultural perspective than the one we're afforded in our small, antipodean corner of the world. The art galleries and museums in cities like New York, London or Tokyo are such an inherent part of their identities that, to visit and not explore the exhibitions would be to have a limited experience of what the city is about.
From Murakami's iconic art to an exploration of Camp fashion to Basquiat paintings, these impressive, international exhibitions are ones you won't want to miss if you're heading overseas.
Louis Vuitton X
468 North Rodeo Drive, Beverly Hills, Los Angeles
On now until 15th September
Taking over a whole building in Beverly Hills, this eye-catching exhibition brings together 180 items from the Louis Vuitton archive to celebrate 160 years of artistic collaboration. Over the years, the renowned French fashion house has aligned itself with a number of iconic artists and cultural figures like Karl Lagerfeld, Rei Kawakubo, Cindy Sherman, Frank Gehry, Yayoi Kusama, and Zaha Hadid. The exhibition itself is a colourful, neon affair full of Instagrammable moments that speak to Vuitton's perpetual commitment to creativity.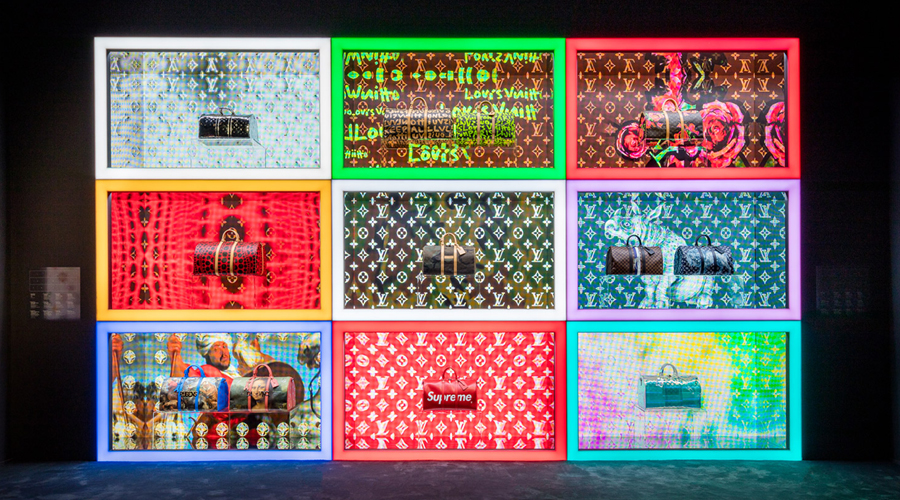 Cindy Sherman
National Portrait Gallery, London
On now until 15th September
This comprehensive retrospective looks at Sherman's work from the mid-1970s to now and comprises around 150 seminal works — sourced from public and private collections.
Camp: Notes On Fashion
Metropolitan Museum of Art, New York
On now until 8th September
We all saw the outfits at The Met Gala, but there is far more 'camp' to explore at the exhibition of the same name, only on for a few more weeks. Exploring the cultural phenomenon in all its sequined, bedazzled, avant-guard glory, this exhibition is an absolute must-see if you're in the Big Apple.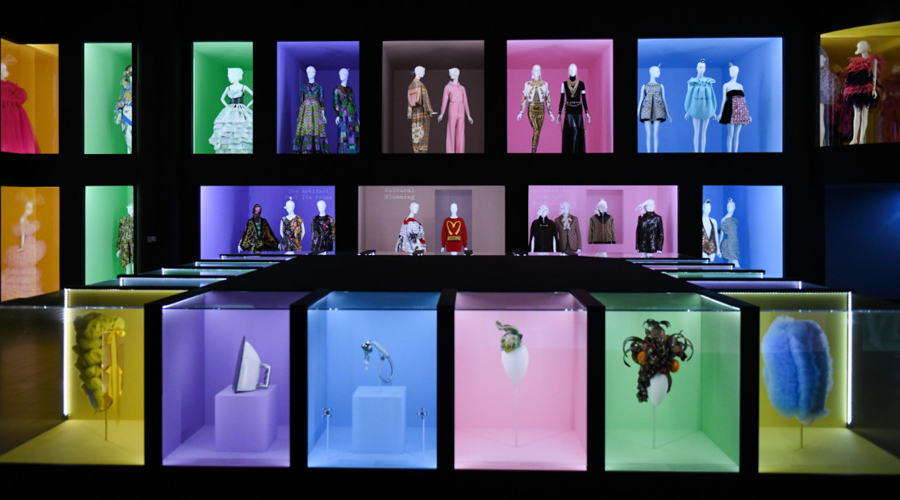 Leonardo da Vinci: A Life in Drawing
The Queen's Gallery, London
On now until 13th October
This year marks what would have been Leonardo da Vinci's 500th birthday, and this impressive, Buckingham Palace exhibition brings together more than 200 of the Renaissance mater's works from the Royal Collection. It is the largest exhibition of the artist's work in over 65 years and will offer extraordinary insight into da Vinci's incredible mind.
Murakami vs Murakami
Tai Kwun Contemporary, Hong Kong
On now until 1st September
The compelling and far-reaching work of iconic Japanese artist Takashi Murakami is explored in this intriguing exhibition. Featuring over 60 paintings and sculptures in an immersive setting, it's an exhibition that speaks to the way Murakami's work has consistently pushed boundaries and reached beyond the typical bounds of contemporary art.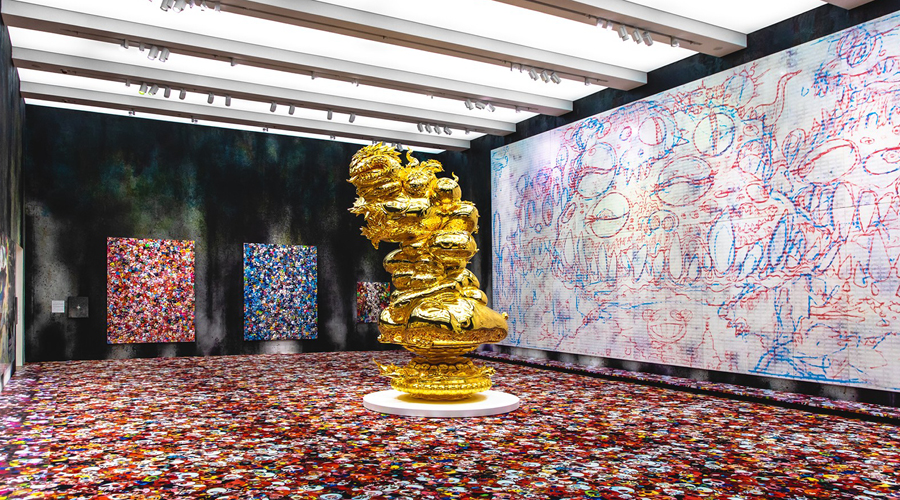 The Art of Woodstock
C Parker Gallery, New York
On now until 30th August
Fifty years on, the reverberations of Woodstock are still making cultural waves. Celebrating the half-century anniversary, C Parker Gallery in Greenwich is putting the seminal music and arts festival front and centre at this exhibition that brings together original photographs and artworks from original Woodstock performers.
Christian Boltanski — Animitas II
ESpace Louis Vuitton, Tokyo
On now until 17th November
This exhibition space, located above Louis Vuitton's Shibuya store, plays host to a number of interesting exhibitions. At the moment, Espace is filled with an exhibition dedicated to French artist Christian Boltanski — considered one of France's most influential, living contemporary artists — and two of his seminal film works, Animitas (La forêt des murmures) and Animitas (Mères mortes).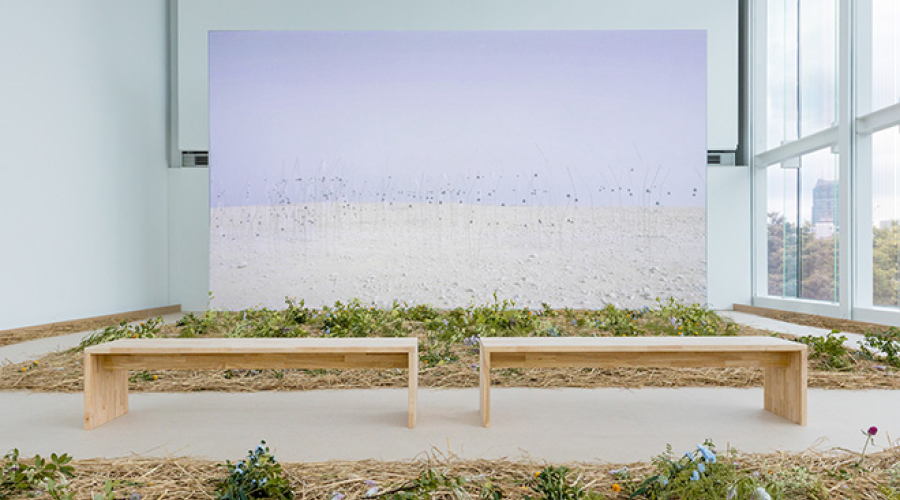 Stanley Kubrick: The Exhibition
The Design Museum, London
One now until 17th September
Documenting the seminal work of meticulous film director Stanly Kubrick, this exhibition explores his creative process, giving unparalleled insight into the mind of the man who created such iconic films as A Clockwork Orange, 2001: Space Odyssey and Eyes Wide Shut. Featuring over 700 rare objects, films, interviews, photographs and documents, the exhibition is engaging, comprehensive and an absolute must-go.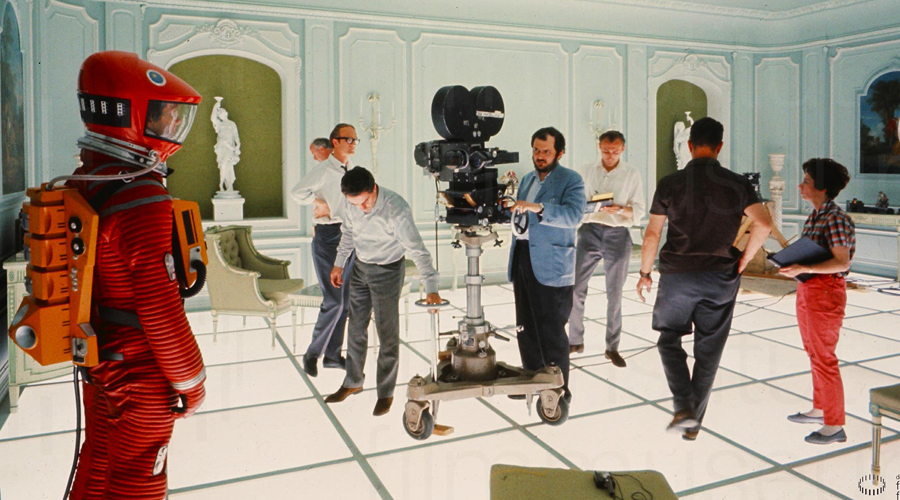 Shiota Chiharu: The Soul Trembles
Mori Art Museum, Tokyo
On now until 27th October
The work of Berlin-based artist Shiota Chiharu — renowned for her incredible installations and performances — is displayed in mind-bending fashion in this exhibition, Chihara's largest-ever solo outing. An exploration of the artist's oeuvre, The Soul Trembles includes installations, sculpture, photography, video and more.
Basquiat's 'Defacement': The Untold Story
Solomon R. Guggenheim Museum, New York
On now until 6th November
With Basquiat's seminal work The Death of Michael Stewart at its centre, this exhibition explores how the artist engaged with ideas of black identity, police brutality and empowerment. Alongside a large number of Basquiat paiuntigs, a number of works by other artists are on display too, including pieces from Andy Warhol, David Hammons and George Condo.