If you're after a not-so-standard escape this summer, then these six natural wonders may pose the solution. Dotted across the country, these six destinations are Aotearoa at its most magnificent.
Te Urewera
One of New Zealand's lesser known national parks, the incredible waterfalls make this East Cape haven worth the journey alone. Whether you undertake the Lake Waikaremoana Great Walk (three to four days tramping) or visit for a day trip and picnic with the family, the park will surprise.
Rere Falls
With a striking waterfall on one side and natural rock slide on the other, the kids will love this East Cape stop off.
Doubtless Bay
Often compared to the Bay of Islands in appearance, this stretching coastal paradise lies just 25 minutes northeast of Kaitaia. With 60 kilometres of soft, sandy white beach, there are plenty of safe spots for swimming and excellent fishing too. Away from the water, the historic walkways, local markets and two 18-hole golf courses are sure to satisfy the entire family.
Nelson Lakes
This South Island national park is a peaceful and unbelievably beautiful natural treasure. Home to the world's clearest lake, The Blue Lake, visibility in the icy cold pool is up to 80 metres — though swimming is not allowed. Not to worry though, there are many others for you to dip into and with walks ranging from a few minutes to a few days, you can approach the park in whatever way suits you.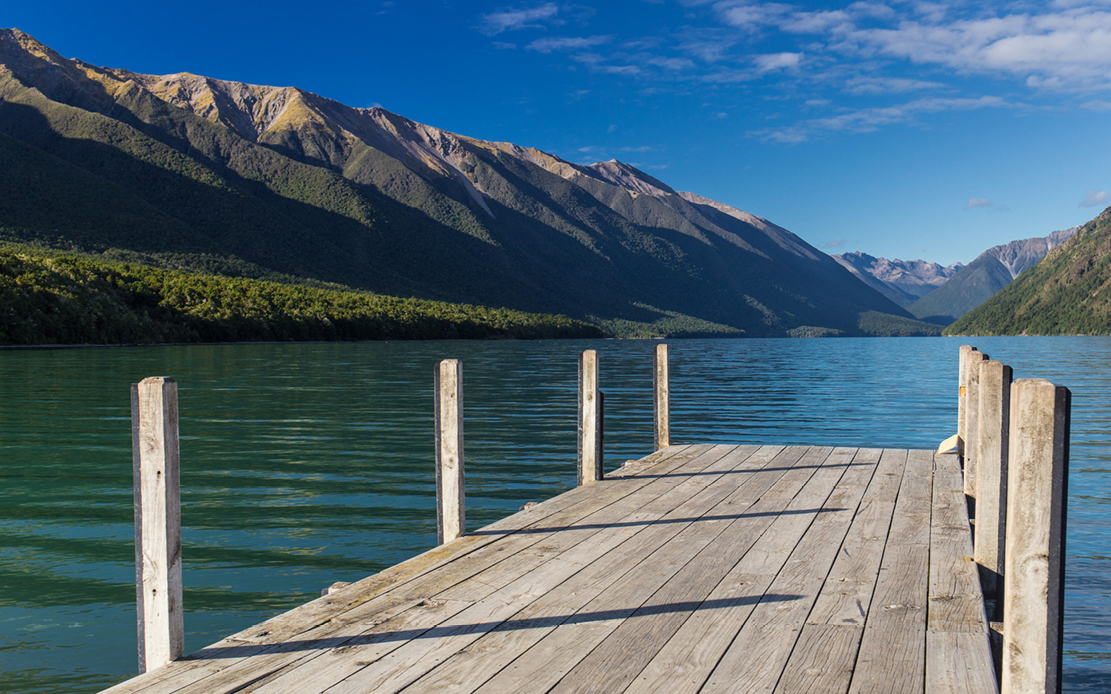 Blue Pools
After a short, manageable walk through a beech forest, visitors to this Haast Pass stop-off will be confronted by the startling crystal clear, ice blue Makarora River. Best viewed from the overhanging swing bridge, the Blue Pools are extremely popular with tourists, but a must-see for us locals too.
Karamea
This quiet, end-of-the-line town sits 96 kilometres north of Westport and is an absolute mecca for outdoor enthusiasts. Serving as the start of the Heaphy and Wangapeka track, it's a worthwhile destination for any keen campers, surfers, fishermen, bikers and adventurers alike.