It's a relief to see an increasing number of events on the cultural calendar after everything ground to a halt more than once this year, and we're all about getting out there to support our local arts community. This month sees several exciting events and exhibitions occurring as part of Artweek's 10th anniversary, taking place from 10th-18th October this year, encompassing street art and pop-ups as well as showcases in galleries, and both private and public spaces. In addition, starting on 1st October Elemental AKL sees the city come alive with culinary, music and more arts events.
As the days become sunnier and the nights balmier, let's embrace the chance to get amongst some of the great culture our city has to offer, and see what art and creativity flourished during lockdown. As always, make sure you keep up to date with the latest Covid-19 requirements, available on the government's website here.
Elemental AKL
Elemental AKL ignites on October 1, celebrating everything that is exceptional about Auckland. From the alluring programme of arts, eats and beats, be sure to catch Friendly Potential as they return to the Civic's Wintergarden and embark on a journey to celebrate the best music Aotearoa has to offer. Equally as enticing, catch multi-genre artist Troy Kingi & The Clutch as they perform Kingi's most personal work to date, The Ghost of Freddie Cesar at Hollywood Avondale. The abundance of food events includes an oyster masterclass led by Josh Emett at Oyster Inn, a collaboration between Ben Bayly and Sid Sahrawat across two nights at Sid at The French Cafe, and more.
Visit the Elemental AKL website for more details.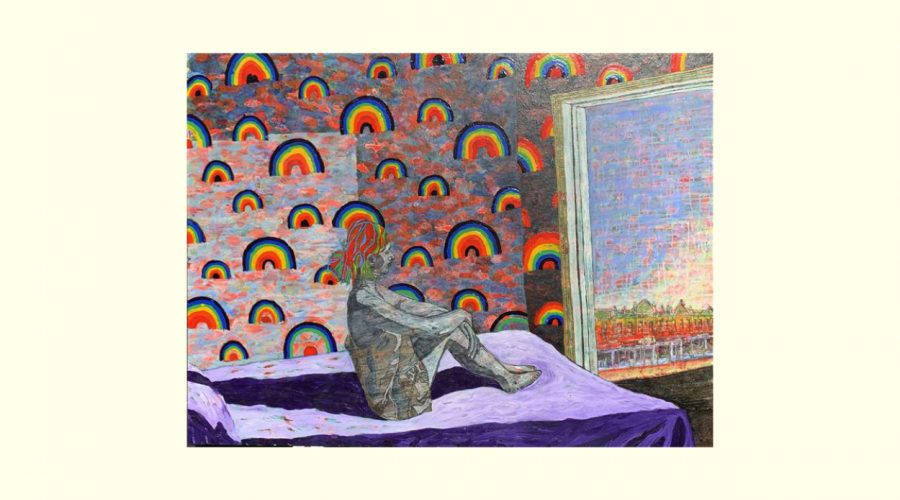 Brendan McGorry at Sanderson Contemporary
With a decades-long practice, contemporary New Zealand artist Brendan McGorry offers up an artistic and productive response to New Zealand's Covid-afflicted lockdown with his latest exhibition When The Storm Ends. Utilising rainbows as a recurring motif, McGorry aims to convey a feeling of hope and resurrection, something we could all do with as we recalibrate.
When The Storm Ends is on from 13th October — 8th November. Visit the Sanderson Contemporary website for more details.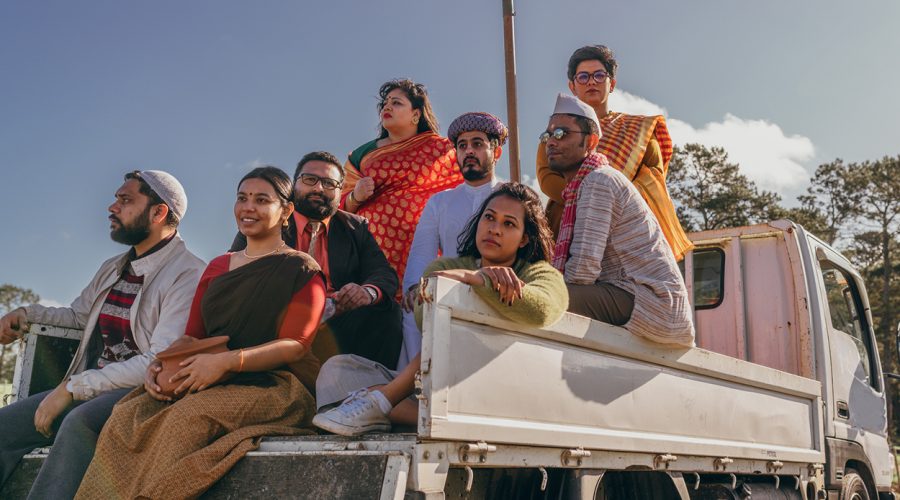 Yātrā by Prayas Theatre Company
One night. Eight stories. For an amazing evening at the theatre, look no further than Yātrā by Prayas Theatre Company. Join five directors at TAPAC as they masterfully guide the audience on a whirlwind journey through snippets of eight different plays. With an impressive ensemble cast of more than 20 performers, this multi-layered production ventures effortlessly across time and space, showcasing works from various genres and regions in India.
Yātrā is on until 10th October, find tickets and more information at tapac.org.nz
Nikau Hindin, Raukura Turei and Turumeke Harrington at Corban Estate Arts Centre
Curated by Cora-Allan Wickliffe, Corban Estate Arts Centre is showing three simultaneous solo exhibitions by three exciting contemporary Māori artists. Orokohanga by Nikau Hindin, Te Ngau a Hine-Moana by Raukura Turei and Te Koretētāmaua SETTLE, PETAL by Turumeke Harrington span several different mediums including aute, or Māori bark cloth, painting and installation works. Each artist is very different in her approach but has explored the cohesive theme of creation, offering a fresh perspective on contemporary Māori art.
Orokohanga, Te Ngau a Hine-Moana and Te Koretētāmaua SETTLE, PETAL are on until 25th October. Visit the Corban Estate Arts Centre website for more details.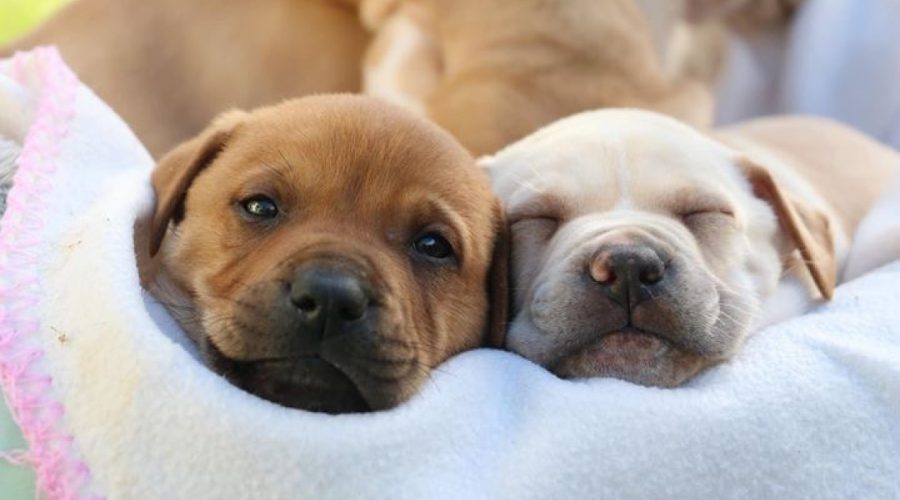 Artweek
Artweek returns for 2020, offering experts and novices alike the chance to experience the best of Auckland's vibrant art scene. Among the dozens of events and exhibitions to add to your calendar including walking tours, workshops, artist talks and even a painting with puppies evening, Dreamland by Veronika Sola is one to pique our interest. Inspired by the beauty of flowers and the ebb and flow of nature, this multisensory experience invites you into a contemplative space of light, moving image, scent and sound.
Artweek takes place from 10th October — 18th October, find more information at artweekauckland.co.nz
Rachel Long at Public Record Gallery Space
Wellington-based textile designer and handweaver Rachel Long is showcasing a collection of works at Ponsonby's Public Record Gallery Space. Long, who studied textile design at Massey University, specialises in woven structures and natural dye, with a focus on sustainable practices. Always mindful of structure, colour and light, Long's pieces are reflective of the rhythmic and meditative process behind their creation.
Manifesting is on from 16th October — 7th November, find more information at publicrecord.shop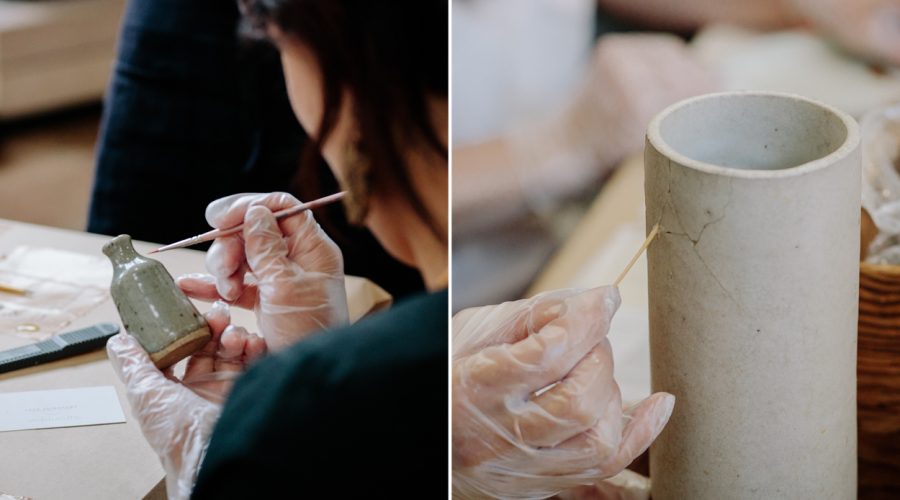 Kinstugi workshop at Auckland Art Gallery
Immerse yourself in the art of kinstugi with this enlightening workshop. Kinstugi, the Japanese practice of repairing broken ceramics with gold-hued lacquer, celebrates the flaws in an object rather than concealing them. After two sold-out workshops, Tokyo-born kintsugi practitioner and teacher Yuka O'Shannessy is back at Auckland Art Gallery to guide you through this traditional art. While this takes place in November, now is the time to secure your place as this crafty class is incredibly popular.
Visit Auckland Art Gallery website for more details.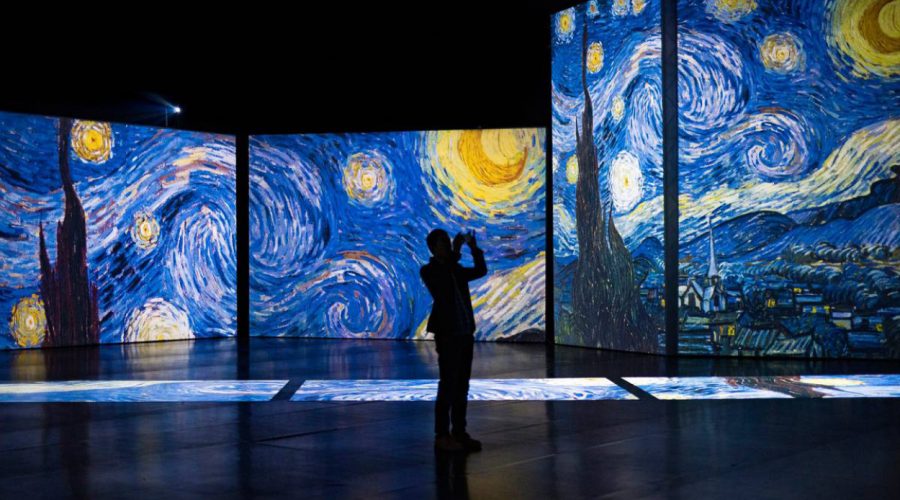 Digital Nights Wellington — Van Gogh Alive
Travelling down to the capital? Don't miss this spectacular large-scale art exhibition, featuring one of history's most famous artists. Digital Nights Wellington — Van Gogh Alive sees works by one of history's most famous artists projected via more than 3,000 images onto shipping containers at an 8-metre high scale, and synchronised to a classical score. Famous works like 'The Starry Night' and 'Sunflowers' are presented at a crisp yet massive scale, with viewers invited to feel as if they're walking right into one of the masterpieces.
Van Gogh Alive is on until 30th October 2020, find tickets and more information at ticketmaster.co.nz